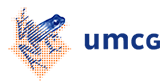 2009 publications
2009 publications
Han L, Wierenga AT, Rozenveld-Geugien M, van de Lande K, Vellenga E, Schuringa JJ. Single-cell STAT5 signal transduction profiling in normal and leukemic stem and progenitor cell populations reveals highly distinct cytokine responses. PLoS One. 2009 Nov 24;4(11):e7989.
Rizo,A., Olthof,S., Vellenga,E., Haan,G de, and Schuringa,J.J. Downmodulation of BMI1 impairs long-term self-renewal of normal human as well as leukemic CD34+ cells. Blood in press. aug 2009
de Jonge HJ, de Bont ES, Valk PJ, Schuringa JJ, Kies M, Woolthuis CM, Delwel R, Veeger NJ, Vellenga E, Lowenberg B, Huls G. AML at older age: age related gene expression profiles reveal a paradoxical down-regulation of p16INK4A mRNA with prognostic significance. Blood. 2009 Aug 10.
Schuringa,J.J. and Schepers,H. (2009): Ex vivo assays to study self-renewal and long-term -expansion of genetically modified primary human Acute Myeloid Leukemia stem cells.Methods in Molecular Medicine-Childhood Leukemia. Methods Mol Biol. 2009;538:1-14.
Schuringa,J.J. (2009): STAT5-mediated self-renewal of normal and leukemic stem cells.JAK-STAT Pathway in Disease (Landes Biosciences, in press)
ten Cate B, Bremer E, de Bruyn M, Bijma T, Samplonius D, Schwemmlein M, Huls G, Fey G, Helfrich W. A novel AML-selective TRAIL fusion protein that is superior to Gemtuzumab Ozogamicin in terms of in vitro selectivity, activity and stability. Leukemia. 2009 Aug;23(8):1389-97.
Schaapveld M, Visser O, Siesling S, Schaar CG, Zweegman S, Vellenga E. Improved survival among younger but not among older patients with Multiple Myeloma in the Netherlands, a population-based study since 1989. Eur J Cancer. 2009 Aug 12.
Geest CR, Buitenhuis M, Groot Koerkamp MJ, Holstege FC, Vellenga E, Coffer PJ. Tight control of MEK-ERK activation is essential in regulating proliferation, survival and cytokine production of CD34+ derived neutrophil
progenitors. Blood. 2009 Aug 10.
Geest CR, Buitenhuis M, Vellenga E, Coffer PJ. Ectopic expression of C/EBPalpha and ID1 is sufficient to restore defective neutrophil development in low-risk myelodysplasia. Haematologica. 2009 Aug;94(8):1075-84
Agool A, Slart RH, Dierckx RA, Kluin PM, Visser L, Jager PL, Vellenga E. Somatostatin receptor scintigraphy might be useful for detecting skeleton abnormalities in patients with multiple myeloma and plasmacytoma. Eur J Nucl Med Mol Imaging. 2009 Jul 14.
Geest CR, Buitenhuis M, Laarhoven AG, Bierings MB, Bruin MC, Vellenga E, Coffer PJ. p38 MAP Kinase Inhibits Neutrophil Development Through Phosphorylation of C/EBPalpha on Serine 21. Stem Cells. 2009 Jun 18.
Geest CR, Zwartkruis FJ, Vellenga E, Coffer PJ, Buitenhuis M. Mammalian target of rapamycin activity is required for expansion of CD34+ hematopoietic progenitor cells. Haematologica. 2009 Jul;94(7):901-10.
Diepstra A, van Imhoff GW, Schaapveld M, Karim-Kos H, van den Berg A, Vellenga E, Poppema S. Latent Epstein-Barr virus infection of tumor cells in classical Hodgkin's lymphoma predicts adverse outcome in older adult patients. J Clin Oncol. 2009 Aug 10;27(23):3815-21.
van der Weide K, de Jonge-Peeters SD, Kuipers F, de Vries EG, Vellenga E. Combining simvastatin with the farnesyltransferase inhibitor tipifarnib results in an enhanced cytotoxic effect in a subset of primary CD34+ acute myeloid leukemia samples. Clin Cancer Res. 2009 May 1;15(9):3076-83.
Fuhler GM, Tyl MR, Olthof SG, Lyndsay Drayer A, Blom N, Vellenga E. Distinct roles of the mTOR components Rictor and Raptor in MO7e megakaryocytic cells. Eur J Haematol. 2009 Apr 1. [Epub ahead of print]
Fickweiler W, Aries MJ, Enting RH, Vellenga E, De Keyser J. Cryptococcal cerebellitis after chemotherapy and autologous stem cell re-infusion in a patient with multiple myeloma. J Neurol. 2009 Jan;256(1):145-6.
Houwerzijl EJ, Pol HW, Blom NR, van der Want JJ, de Wolf JT, Vellenga E. Erythroid precursors from patients with low-risk myelodysplasia demonstrate ultrastructural features of enhanced autophagy of mitochondria. Leukemia. 2009 May;235):886-91.
Tromp YH, Daenen SM, Sluiter WJ, Vellenga E. The predictive value of interleukin-8 (IL-8) in hospitalised patients with fever and chemotherapy-induced neutropenia. Eur J Cancer. 2009 Mar;45(4):596-600
de Jonge-Peeters SD, van der Weide K, Kuipers F, Sluiter WJ, de Vries EG, Vellenga E. Variability in responsiveness to lovastatin of the primitive CD34+ AML subfraction compared to normal CD34+ cells. Ann Hematol. 2009 Jun;88(6):573-80.
Montesinos P, Bergua JM, Vellenga E, Rayón C, Parody R, de la Serna J, León A, Esteve J, Milone G, Debén G, Rivas C, González M, Tormo M, Díaz-Mediavilla J, González JD, Negri S, Amutio E, Brunet S, Lowenberg B, Sanz MA. Differentiation syndrome in patients with acute promyelocytic leukemia treated with all-trans retinoic acid and anthracycline chemotherapy: characteristics, outcome, and prognostic factors. Blood. 2009 Jan 22;113(4):775-83.
| | |
| --- | --- |
| Laatst gewijzigd: | 19 november 2012 16:46 |