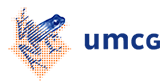 long-term MS5 cocultures using transduced (CB) CD34+ cells
protocol – propagation of stromal cell lines and stromal cocultures
- MS5 (mouse BM), OP9 (mouse BM), Aorta-Gonad-Mesonephros-S2 (mouse AGM-S2) and AFT024 (human fetal liver) are propagated in a-Eagle minimum essential medium (MEM, Gibco-Life technologies) supplemented with 10% FBS, penicillin and streptomycin and 200 mM Glutamine.
- for MS5, AGM and AFT-024 stromal cocultures, use Gartner's Medium:aMEM supplemented with heat-inactivated 12.5% FBS, heat-inactivated 12.5% Horse serum (HyClone), penicillin and streptomycin, 200 mM Glutamine, 57.2 uM b-mercaptoethanol and 1 uM hydrocortisone (LTC medium).
- for OP9 stromal cocultures, use aMEM supplemented with 12.5% FBS, 12.5% Horse serum, penicillin and streptomycin, 200 mM Glutamine, 57.2 uM-mercaptoethanol and 50 ug/ml Vitamin C
NB: for lymphoid differentiation on MS5 and AGM, do not add hydrocortisone!!
NB: these are primary cells, not cell lines: never let cells reach >80% confluency during passage!! In case of growth >80% confluency: discard immediately as cells will lose contact inhibition/adhesion properties etc during 5-week coculture studies
for coculture with CD34:
- coat T12.5 or T25 flasks with 2-4 ml 0.5% Gelatin/PBS (fridge) for two hrs at RT
- remove gelatine/PBS, plate stromal cells in regular growth medium (aMEM 10%) so they will reach confluency the next day
- next day, prepare Gartner's Medium, plate 25.000 CD34 cells in 6 ml Gartner's per T25 flask.
- demidepopulate cultures weekly, count cells, FACS, CFCs, cytospins, RNA, Westerns etc etc
For LTC-ICs: preplate coated 24 or 48 well plates with stromal cells, plate CD34 cells in Gartner's Medium in limiting dilutions (eg 10, 50, 100, 250, 500 and 1000 cells per well times 8). score CAFCs at week 5 to determine the frequency. add methylcellulose CFC mix to wells to score progenitors two weeks later.
| | |
| --- | --- |
| Laatst gewijzigd: | 19 november 2012 16:46 |