Adaptive Automation
Adaptive automation dynamically allocates tasks to man and machine. Tasks are assigned to the operator by taking into account his or her strengths, and their present state. An advantage of adaptive support is that the operator remains in "the loop". Present research areas in this field include how to assess operator status unobtrusively and accurately, how to determine criteria/thresholds for adding/removing automation, how to deal with large inter-individual differences, and examinations of the types of support that can be offered.
Relevant projects:

REFLECT The REFLECT project aimed at developing new concepts and means for such 'pervasive-adaptive systems'. REFLECT eventually will sense users, their mood and intentions. Different aspects are taken into account: emotional state, cognitive engagement and load, and physical conditions. With this information the environment can be optimised.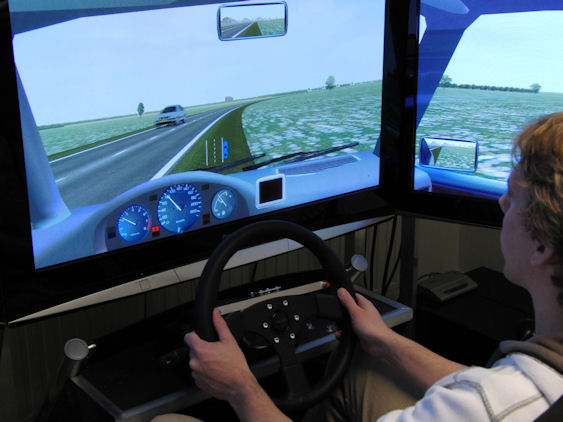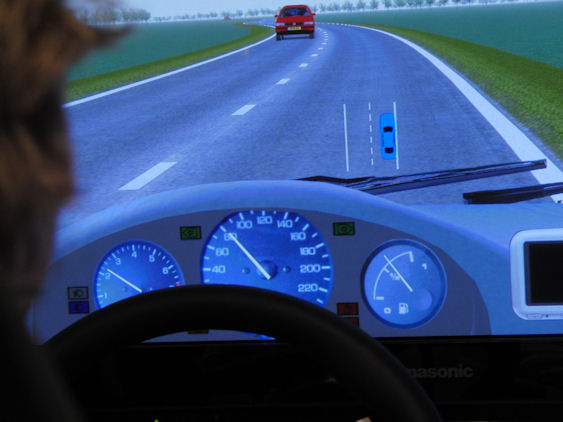 Feedback on Lateral position on the road triggered on basis of driving behaviour. One of the REFLECT studies.

HILAS stands for Human Integration into the Lifecycle of Aviation Systems. The Flight Deck Technology strand evaluates tools for evaluation for new and emerging technologies in the cockpit, including adaptive automation.
Contact:
Dick De Waard
People:

Dick De Waard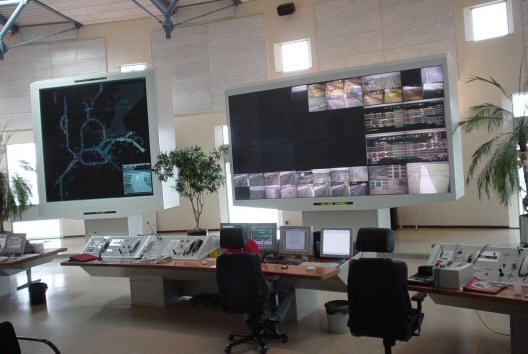 | | |
| --- | --- |
| Last modified: | 28 July 2022 4.38 p.m. |