Welcome to the website of the Zooarchaeology research group of the Groningen Institute of Archaeology (GIA), part of the University of Groningen. Here, you can search our 4500+ specimen reference collection including some unique specimens such as the Britsum aurochs. It is also possible to visit the lab and reference collection for research purposes, if you wish to visit the collections, you can make an appointment here.
In the archaeology curriculum of the Rijksuniversiteit Groningen, Bioarchaeology is seen as an important part of the education of future archaeologists. We teach BA, MA and Research Master's courses and tutor individualized research projects in zooarchaeology, we also provide supervision for PhD-projects. International postgraduates visit our lab regularly for extended stays to conduct their research and enjoy the vibrant university town of Groningen.
Francesca Slim, Canan Çakirlar, Mathilde van den Berg, Christian Küchelmann, Francis Koolstra, Esther Scheele, Youri van den Hurk, Jildou Kooistra, Nynke de Boer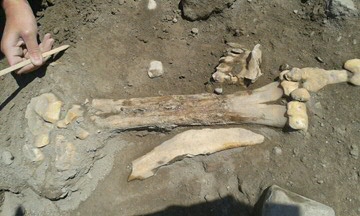 Camels and Cultural Blending in the Ancient Near East. This is about the origins of hybrid camels, funded by the Wenner-Gren foundation.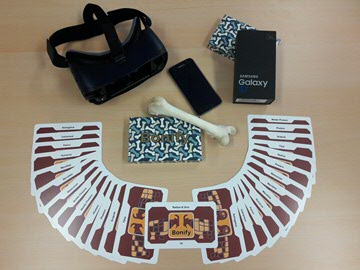 Bonify is a pilot project to ascertain if 3D scanning can provide digital reference collection that can be used in the field, instead or next to a physical collection, either in a webviewer or via a VR headset.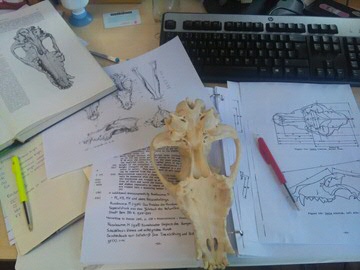 This project funded by a Kleine Data Projecten grant from DANS made a large and valuable dataset of canine cranial measurements digitally and open access available.
Recent publications (selected)
Çakirlar , C. (2017). Archaeology, archaeozoology and the study of pastoralism in the Near East (Review Article). Antiquity 91(359), pp. 1375-1378. DOI: 10.15184/aqy.2017.148
Çilingiroğlu, Ç., Dinçer, B., Uhri, A., Gürbıyık, C., Baykara, I., & Çakirlar , C. (2016). New Palaeolithic and Mesolithic sites in the eastern Aegean: the Karaburun Archaeological Survey Project. Antiquity 90(353), pp. 1-6. DOI: 10.15184/aqy.2016.168
Scheele , E.E. & Çakırlar, C., (2018). Van Giffen's Dogs: Cranial Osteometry of Iron Age to Medieval Period Dogs from the Northern Netherlands. Journal of Open Archaeology Data 6(1), p.1. DOI: http://doi.org/10.5334/joad.44
Scheu, A., Powell, A., Bollongino, R., Vigne, J-D., Tresset, A., Çakirlar, C., Benecke, N. & Burger, J. (2015). The genetic prehistory of domesticated cattle from their origin to the spread across Europe. In: Bmc genetics 16(54). DOI: 10.1186/s12863-015-0203-2
| | |
| --- | --- |
| Last modified: | 23 July 2018 1.30 p.m. |