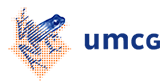 News over Cisca Wijmenga 2014-2015
Dec 2015: BNR radio interview on DNA and health (in Dutch) www.bnr.nl/radio/bnr-gezond/843021-1512/26-december-gezond-dankzij-dna-onderzoek
14 Sept 2015: Spinoza award ceremony. A short film about Prof Cisca Wijmenga and her work was shown at the event. It was made by University of Amsterdam students (media studies). See also NWO Spinoza premies
25 June 2015: Interview in Medisch Contact by Lieke de Kwant (in Dutch)
12 June 2015: Spinoza prize Youtube interview in Dutch with English subtitles (3:35 mins)
12 June 2015: Spinoza award for Cisca Wijmenga with media clips (in Dutch and English, click on language flag top right)
April 2015: Five genetic variants play an important role in coeliac disease more
17-18 March 2015: Francis Collins, Director NIH, visits department at invitation of Cisca Wijmenga
Sept 2014: Teaching 'Exploring Medical Sciences' at University College Groningen
July 2014: BBMRI-NL2.0 awarded €9.8m by NWO for National Roadmap Research Facilities
July 2014: The genetics of coeliac disease, interview, p 40-43, Courtesy of International Innovation – a leading scientific dissemination service, www.researchmedia.eu
July 2014: Named in "The World's most Influential Scientific Minds 2014", Thomson Reuters (p.74), www.highlycited.com
June 2014: Interview in bionieuws (in Dutch) "Databanken leveren werk voor iedereen"
May 2014: The Joop Roels Impact Award 2013 was presented to Prof. Cisca Wijmenga and her team for their research project on the 'Validation of biomarkers' at the the Netherlands' Top Institute Food and Nutrition's 2014 annual conference, held in Utrecht on 22 May 2014. TIFN's prizes aim to recognise the best scientists and scientific achievements and to highlight the societal and industrial impact of the research carried out.
| | |
| --- | --- |
| Last modified: | 07 February 2020 3.41 p.m. |