Antisemitisme Nederlandse Moslimjongeren; Sociaal Probleem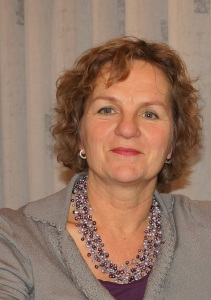 In de post van vandaag bespreekt dr. Marjo Buitelaar het sociale probleem van antisemitisime onder Nederlandse Moslimjongeren. Daarin bespreekt zij zogenaamde oorzaken en de misperceptie daarvan door, onder andere, de media.
In een NRC- artikel over antisemitisme van moslimjongeren in de krant van 15 maart 2013 worden verschillende verklaringen hiervoor genoemd, waaronder het antisemitistische klimaat thuis en in de cultuur van herkomst. Dat men in het islamitische Midden Oosten een hekel heeft aan Israël staat als een paal boven water. Zoals in het artikel wordt opgemerkt, heeft dit alles te maken met het Palestijnse conflict, en dient er een onderscheid te worden gemaakt tussen antisemitisme en verzet tegen Israeliërs die Palestijnen hun eigen land niet gunnen.
In veel landen in het Midden Oosten met moslimmeerderheid hebben eeuwenlang ook Joden gewoond. Zij hadden minder rechten dan moslims en werden gediscrimineerd, maar het antisemitisme nam niet de proporties aan zoals in Oost-Europa of tijdens het nazisme in West-Europa. Zo heeft het Marokkaanse bestuurlijke apparaat ten tijde van het Franse protectoraat bijvoorbeeld geweigerd Joodse landgenoten uit te leveren aan het Vichy-bewind. Vanwege hun beperkte rechten en veelbelovende vooruitzichten elders, zijn begin jaren zestig zijn de meeste Joden uit Arabische landen verhuisd naar Israël en Amerika. Na de Arabische nederlaag in de Zevendaagse oorlog tussen Israël en de Verenigde Arabische Republiek verslechterde het klimaat jegens Joden en vond een tweede emigratiegolf plaats. Interessant is dat er tegenwoordig in ieder geval in Marokko een herwaardering van het Joodse erfgoed is te bespeuren, mede ingegeven door roots-toerisme van nakomelingen van geëmigreerde Marokkaanse Joden. Deze herwaardering komt onder andere tot uitdrukking in, meest nostalgische, films waarin Joodse personages ontroerend goede relaties onderhouden met hun moslimburen. Ook staat in alle boekhandels het Dagboek van Anne Frank prominent op de plank. Kennelijk is 'de cultuur van herkomst' niet zo bepalend voor het bestaan van anti-semitisme als het artikel in de NRC suggereert.
Zoals in het NRC-artikel wordt genoemd, is het dus van belang om te onderscheiden tussen antisemitisme en tegen de Israeli's zijn inzake de Palestijnse kwestie. Voor velen zijn de twee aanduidingen helaas verweven geraakt, juist omdat Palestijnen grotendeels moslims zijn. Zoals ik in mijn boek Islam & het dagelijks leven schrijf, is de Palestijnse kwestie bovendien uitgegroeid tot een symbool van Arabische eenheid in het Midden Oosten, terwijl deze eenheid in de praktijk vaak ver te zoeken is, en Palestijnse vluchtelingen in veel landen in het Arabische landen een belabberde positie innemen.
Het is ook de vraag in hoeverre je het gedrag van Nederlandse moslimjongeren kunt duiden in termen van de cultuur in het land van herkomst, omdat zij er op zijn best eens per jaar de zomervakantie doorbrengen, waarbij ze bovendien meer met elkaar optrekken dan met lokale leeftijdgenoten. Ongenuanceerd tegen Joden zijn vanwege de Palestijnse kwestie, zoals bij Nederlandse moslimjongeren het geval, is vanwege de symbolische waarde van de Palestijnse kwestie mijns inziens dan ook meer een identiteitskwestie. De leefwereld van Nederlandse moslimjongeren verschilt in bepaalde opzichten sterk van die van hun vaak laag geschoolde ouders, alsook van die van Nederlandse klasgenoten. Het kunnen aanwijzen van iets eigens, je kunnen onderscheiden en manifesteren als een herkenbare groep, kan dan een gevoel van houvast en zekerheid bieden.
'Wij moslims zijn tegen Joden' waar bepaalde jongeren blijkbaar voor kiezen, is een makkelijke optie. En een stoere: je weet dat je tegen een heilig huisje aantrapt als je je in Nederland antisemitisch uitlaat. Mensen schrikken, worden bang of boos, en je krijgt aandacht. Juist voor jongeren in een kwetsbare positie, kan het gevoel van macht dat dit oproept aantrekkelijk zijn. Ook biedt het een mogelijkheid om je eigen frustraties af te reageren: geen moslimjongere die zich niet bewust is van de anti-islamitische geluiden in Nederland. Je op jouw beurt afzetten tegen een andere bevolkingsgroep kan dan je zelfbeeld stutten. Antisemitische uitingen van Nederlandse moslimjongeren duid ik dan ook vooral in termen van verzet. Als mensen negatief over jouw groep praten, waarom zou je dan nog je best doen om erbij te horen? Negatieve beelden over jezelf bevestigen door het aannemen van een minstens zo discriminerende houding jegens een andere groep is dom en niet te tolereren, maar dient in de eerste plaats als sociaal in plaats van cultureel probleem geduid te worden.
Marjo Buitelaar is een onderzoeker en docent aan de Faculteit voor Godgeleerdheid en Godsdienstwetenschap aan de Rijksuniversiteite te Groningen. Haar huidige onderzoeks focus is The legacy of migration: intersecting identifications in the life stories of Muslim women of Moroccan descent in the Netherlands'. Marjo Buitelaar onderwijst verschillende Bachelor en Master vakken op het gebied van Antropologie, Cultural Change, Migratie en Religie in Conflict. Daarnaast is ze een van de projectleiders in het onderzoeks project genaamd 'Gender in Cultural Practice: exploring textual and historical forms'.
Tags:
anthropology
,
identity formation
,
integratie
,
Israel
,
Marjo Buitelaar
,
Middle East
,
migratie
,
anti-semitisme
,
conflict
,
migration
,
Midden Oosten
,
anti-islam
,
culture
,
integration
,
antisemitism
,
Islam
,
Palestine
Comments