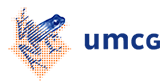 Research programmes
The Research Institute Brain and Cognition harbours four research programmes:
Neurodegenerative and neuroinflammatory processes are major hallmarks of neurodegenerative diseases and are intrinsically related to the ageing brain. In other words, in order to maintain homeostasis and brain function during the inevitable process of ageing, the basic mechanisms of neuroinflammation and the basic pathology of neurodegenerative diseases need better understanding. The research program 'Molecular Neuroscience and Ageing Research' (MOLAR) conducts research on brain ageing in addition to research on neurodegeneration and neuroregeneration.
Programme leader(s): B.J.L. Eggen (b.j.l.eggen@umcg.nl) and E.F.J. de Vries (e.f.j.de.vries@umcg.nl)
Research of the research program Clinical Cognitive Neuropsychiatry (CCNP) focuses on scientific explanations of disturbances in cognition and social cognition, as an end in itself or as possible underlying mechanisms of psychopathology. The research therefore also focuses on developing more effective, personalized treatments for psychiatric disorders that tie in with the various stages of development of these disorders; from prevention and early intervention to tertiary treatment. This is aimed at improving the prognosis of patients and reducing the very considerable burden of disease due to psychological and cognitive disorders.
Programme leader(s): A. Aleman (a.aleman@umcg.nl) and W.A. Veling (w.veling@umcg.nl)
​​​​​​​​​​​​​Our perceptual and cognitive abilities are what make us human. They determine how human beings perceive the world around them and how they interact with their physical, social and cultural environment, and whether they make sense or non-sense out of it. Perceptual input is a key feature of the conscious brain. It enables human beings to respond and act adequately, adapt to a changing environment, communicate with others, and maintain their social abilities. Understanding perception and cognition, and in particular the different ways in which humans use these functions in their daily life, is of utmost importance for the quality of life, but in some cases even for survival. We are intrigued by questions about how the nervous system handles incoming information during various lifetime phases: in childhoo​d, during adulthood and in later life.​
Program leader(s): D. Başkent (d.baskent@umcg.nl) and F.W. Cornelissen (f.w.cornelissen@umcg.nl)
Movement Disorders (UMCG) performs scientific research, and provides tertiary clinical care and education on neurological movement disorders in children and adults. We are a unique group of clinicians and researchers that focusses on excellent clinical care that is closely tied to advanced scientific research.
Programme leader(s): J.M.C. (Marc) van Dijk (j.m.c.van.dijk@umcg.nl) and T. van Laar (t.van.laar@umcg.nl)
| | |
| --- | --- |
| Last modified: | 03 December 2021 4.12 p.m. |