The Röling Building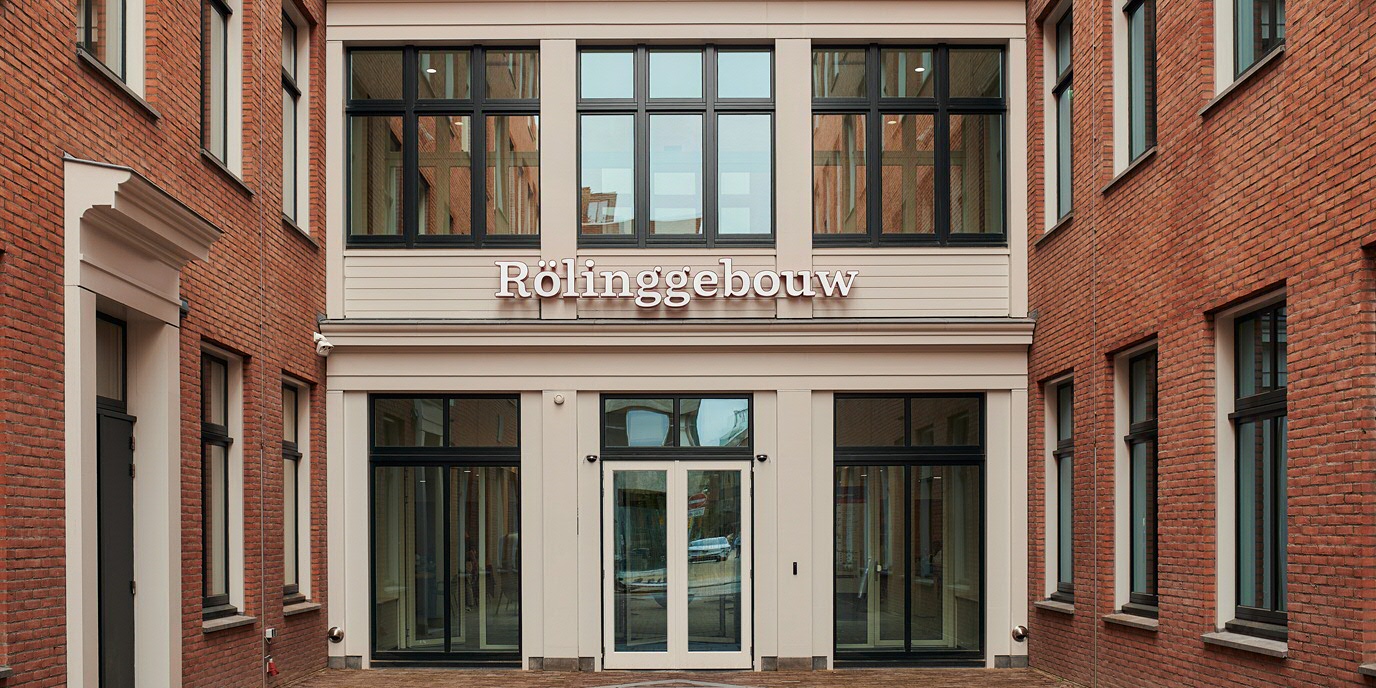 New location
In 2014, the Executive Board purchased the building at Oude Boteringestraat 18. By purchasing the building, the UG has created the opportunity to offer the Faculty of Law its own distinctive location. After extensive renovation, the building has become the new 'home' of our Faculty.
The Faculty moved in August 2023. The new accommodation offers us the ideal opportunity to harmonize building, organization, research, and education. This is the ultimate opportunity to make our Faculty ready for the future. While we were fragmented across several locations, we now have a place with our own identity at a single location. By 'living together' as a Faculty in one house, new ways of working (together) are created that can give a major impulse to the quality of education and research. This creates a new dynamic on the work and study floor and offers opportunities for meetings and interaction between staff, departments, students, and study associations.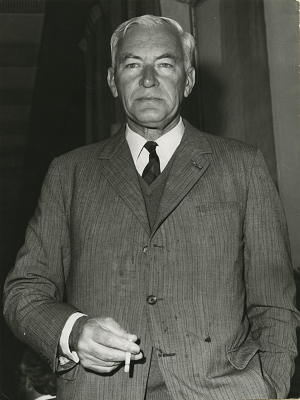 Named after Prof. Bernard Röling
The new building was given the name 'Röling Building', named after Prof. Bernard Röling. He was professor of criminal law, criminal procedure and criminology at the Faculty of Law of the University of Groningen from 1949 until his death in 1985. He received a doctorate after studying law in Nijmegen, Marburg and Utrecht. He completed a thesis on 'Legislaton regarding so-called business and habitual criminals'. Röling was made lecturer in penal and penitentiary law in the University of Utrecht. The first milestone in Röling's career was the founding of the Institute of Criminology in Utrecht. The first of its kind in the Netherlands.
Rölingwas made a judge in the Tokyo during the war trials of 1946. Later on he became a member of the Dutch delegation to the United Nations, where he was involved in international disputes. In this function he became well-known for holding opinions which deviated from those of the majority.
In 1949 Röling was named professor of criminal law, criminal procedure and criminology in Groningen. He soon became interested in international law and war crimes. In 1957 his remit was extended to include international law.
In 1962 Röling founded the Institute of Polemology in Groningen for research into the causes of war and the requirements for peace. He stayed in this position where he was central to international debates about peace and security policy, both in politics and research, until his death in 1985.
| | |
| --- | --- |
| Last modified: | 02 November 2023 3.13 p.m. |