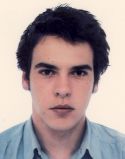 The LL.M. programme provides a well-rounded postgraduate training that affords students a highly specialised knowledge of Community Law together with a deepened understanding of the various activities of the EU.
Distinguished specialists of several nationalities from both academic and professional backgrounds constitute the teaching staff. They are often at the forefront of legal research in the field of Community law and they have been very much willing to provide me with advises and counsels in the course of my training. They provided me an ideal environment in which to develop my own critical analysis and reasoning in all fields of European law.
You will also find the administrative staff to be very helpful and efficient in addressing a wide range of issues, including your social integration!
All in all, this LL.M. European Law was more than a simple study year. Rich in cultural exchanges, this year afforded me the necessary skills to broach a professional life and provided me the tools to evolve in an increasingly changing world where the ability to define the right questions becomes indispensable.
Tristan Baumé, France, LLM student European Market Law LLM
| | |
| --- | --- |
| Last modified: | 04 December 2017 10.03 a.m. |