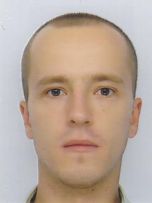 I chose to study at the University of Groningen because it stood out above the rest. The University of Groningen is the best Faculty of Law in the Netherlands ( ranking made by the QANU in year 2004 ), has a great reputation domestically and internationally, and it had the specific course I wanted to do. If I had to choose again now, I would make the same decision.
My choice of the Netherlands wasn't a coincidence. This country has to be honoured in respect of its stability and ambitions throughout history. Starting from the medieval times when it was centre of trade for whole Europe and to the time when it was between the first countries establishing the European Economic Union, the Netherlands is the place to understand the spirit of the European law.
A large choice of study programmes allows you to find exactly what you want to study. I liked the individual learning process approach at the University of Groningen because it helped me to strengthen the knowledge I had and it took my learning beyond theory. Individual freedom of decision-making with respect to the learning process helped me to structure my day in the best possible way for myself. I had sufficient time for studies and enough free time for other activities.
The International Office of the Faculty of Law made my year more fun than I ever expected. Throughout the year we had numerous events which brought international students together and taught us a lot of new and interesting facts about Dutch culture.
I love the environment here - the Faculty is located in the center of the city and has beautiful green parks and great places to relax and to have coffee surrounding it. I've met so many nice people here. The experience has broadened my horizon and really changed my view about many things.
Ritvars Jacobijs, Latvia, LLM student European Market Law
| | |
| --- | --- |
| Last modified: | 04 December 2017 10.03 a.m. |