Nelly Sacarean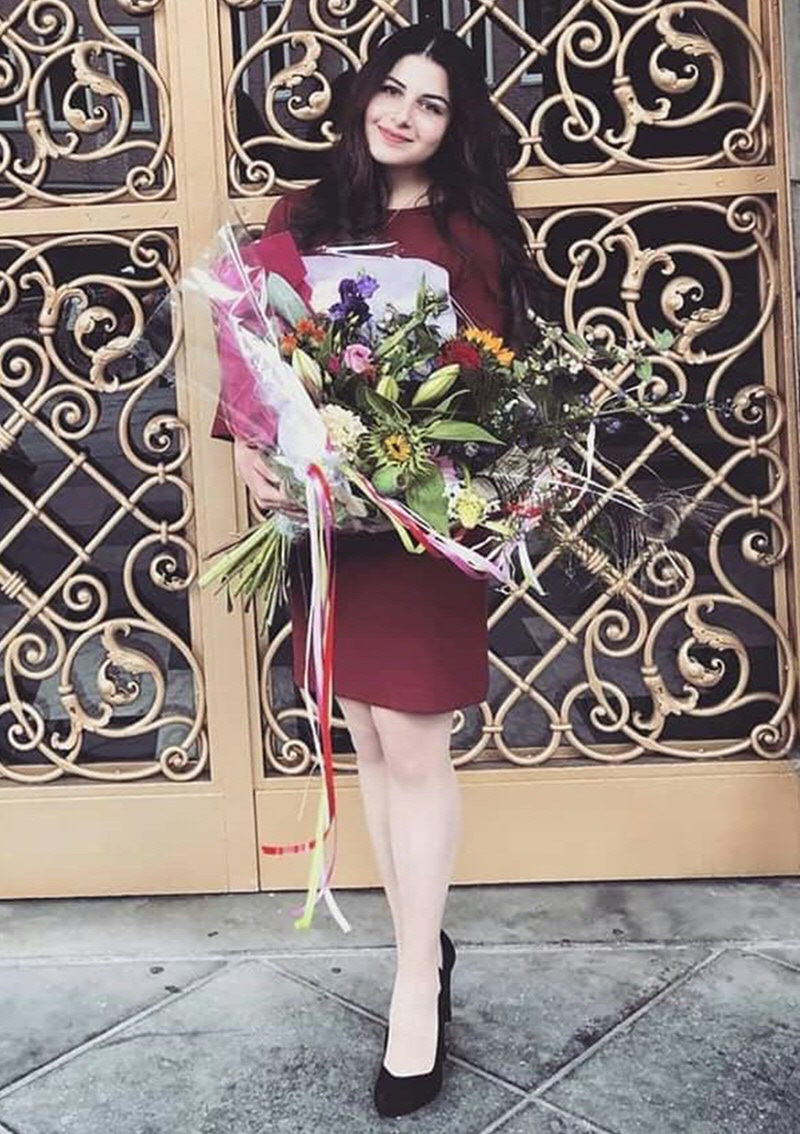 Having completed my LLB in Groningen and falling in love with both the city and the university environment, I decided to prolong my stay for another year and pursue my LLM at the same university. It was an easy decision to make as I found the LLM in International and Commercial Law perfectly suitable for me and matched my criteria.
The courses in the programme are structured in a very logical order and each course is overall quite comprehensive and well-delivered. Of course, there are always some minor concerns that students share with the professors as to the way certain things are done (deadlines, grading, etc.) but the good thing is that the professors actually listen to those concerns and try to eliminate any problem. The lectures are often interactive which is very helpful for the learning process (especially considering that in the LLM there are no seminars/working groups like in the LLB). There are more written (digital) exams than papers but we do have both. I like the digital exams as it is a very efficient method for testing. I also like the fact that, in some courses, the final grade consists of both a paper and an exam.
I cannot pinpoint one thing about this LLM that is my favorite, but there are a lot of aspects I enjoyed. One of them was how interactive most professors are; they turn boring lectures into lively discussions which helps to keep up your attention with the class. Another thing is how multinational the people in this prograame are, and I assume there is a reason for that. Each program has a certain advantage and the advantage of International Commercial Law is that you can find a job anywhere in the world as it is not bound by one legal system. It is especially useful for people coming from non-EU countries who do not just want to study EU law. It also has a great focus on contractual work so if you ever decide that you do not want to obtain a legal qualification and do a national bar exam (for whatever reason, like that it takes another several years of exams and training) you can always apply for a job as a company lawyer. The company can be a part of virtually any industry. The concept of contracts is more or less the same everywhere, although, of course you will have to learn a lot about the peculiarities of the specific industry. Further, I really like how the university and its professors put an effort to make this LLM practical. For example, during the course of Seminar Contracts Law, we went on a field trip to a law firm where the employees shared with us their practical legal experiences.
Groningen is a very small city in the Northern part of the Netherlands, so, unless you are a Dutch law student or speak Dutch, you will most likely not stay here after you graduate. There are, however, good job opportunities elsewhere in the Netherlands (Amsterdam, Rotterdam, the Hague), where your degree is valued as the University of Groningen is known for its high-standards in education. The University organizes various career events and has a career center where you can speak to a professional that will give you good advice as to your job applications, your CV, your Cover Letters and even your LinkedIn account. During my studies, I managed to secure a part-time (3 days a week) internship in Amsterdam. It was not easy to combine courses, a thesis, and a job, but with good time management, anything is possible. And if you think that is too much for you to take on, you can take an extra semester and postpone your graduation.
As a city, Groningen is one of the loveliest places I have ever been to. When I first arrived, I thought it was too small. Little did I know because its size is one of its advantages. It is very easy to get from one place to another just by foot or by bike (which is by the way the most common type of transportation here). The people are lovely and friendly. In fact, it seems that most of the people in Groningen are students, a large number of whom are internationals like myself. It was extremely easy to find housing when I first got here. Finally, the night life is great as Groningen is a student city so you get the experience any college kid is looking for
Overall, I have no regrets making this choice in my education and I highly recommend the University of Groningen and this particular LLM.
Nelly Sacarean , Moldova, LLM in International Commercial Law
| | |
| --- | --- |
| Last modified: | 26 June 2020 3.51 p.m. |