Gabriele Simakauskaite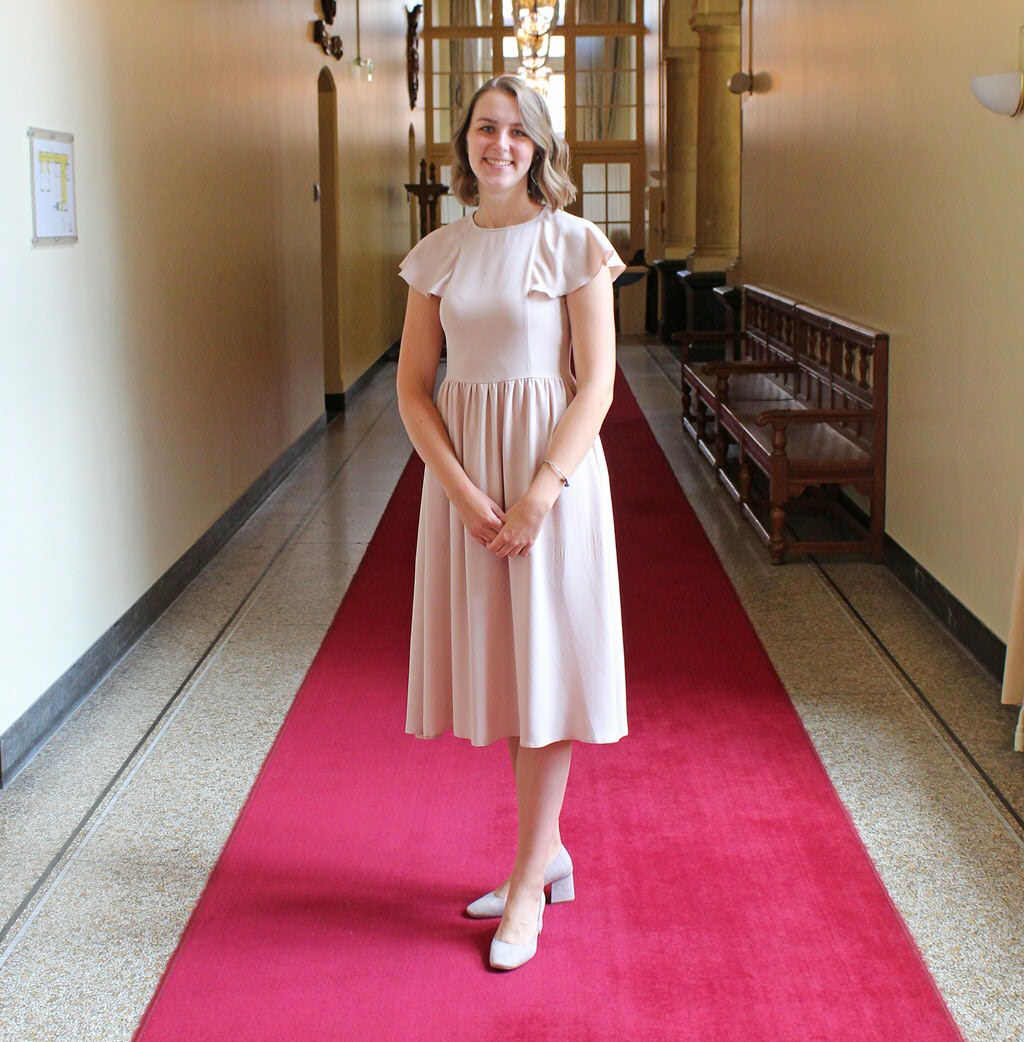 During my bachelor's studies, which I have also completed in Groningen, I have become aware of the topics such as sustainability and clean energy. Being interested in EU policy making, I found that the knowledge provided in the LLM Energy and Climate Law would serve as a great base for my future career in the field. Furthermore, having the top professionals in the field teaching in the programme made it an easy choice. Lastly, I was drawn by the curriculum which is diverse and gives a very structured, in-depth view into the sector from various perspectives – any student with an interest in the field will find it enriching. Throughout the programme, the professors have challenged me to have an analytical approach to the subject which has helped to not only acquire the theoretical knowledge but to be curious and informed of the current events thus being able to form a wholesome view on various issues.
One of the things that I have always enjoyed about studying in the Faculty of Law in Groningen was how approachable and open for discussion the professors are. That gives it a personal dimension which makes it easier to adapt and feel at home, even if you are in Groningen just for a year. Moreover, the programme accommodates quite a lot of people but at the same time there is enough room to personally know each other and to form friendships very quickly and that is another great advantage of the Faculty – no matter the number of students, you can always find help and/or someone to talk to which makes the transition and experience very pleasant.
Groningen is a great student city to live and study at. I have always found it fascinating how much the facilities in the city cater for students. Even though the city could appear quite small at first, there are so many things to do that one year might not be enough! Besides the very rich academic life (the lectures, seminars, guest lectures, discussions or workshops), there are a vast amount of extracurricular activities offered within the University and beyond. Student associations are a very big part of the Dutch student culture and offer a great chance to improve your soft skills, meet new people and to provide something to your fellow students. The opportunities that the University offers to immerse in the academic research and to gain professional work experience are a great addition to the sports facilities and many different groups for people with a particular hobby.
The LLM Energy and Climate Law has provided me with the necessary knowledge and understanding of current EU energy law and policy to be able to contribute to the future of this field. I am very happy to have chosen this programme and am very thankful to the professors and staff of the Faculty of Law that have made it a year to my studies here a time to cherish and remember.
Gabriele Simakauskaite , Lithuania, LLM in Energy and Climate Law
| | |
| --- | --- |
| Last modified: | 07 February 2020 11.15 a.m. |