Eva Papageorgiou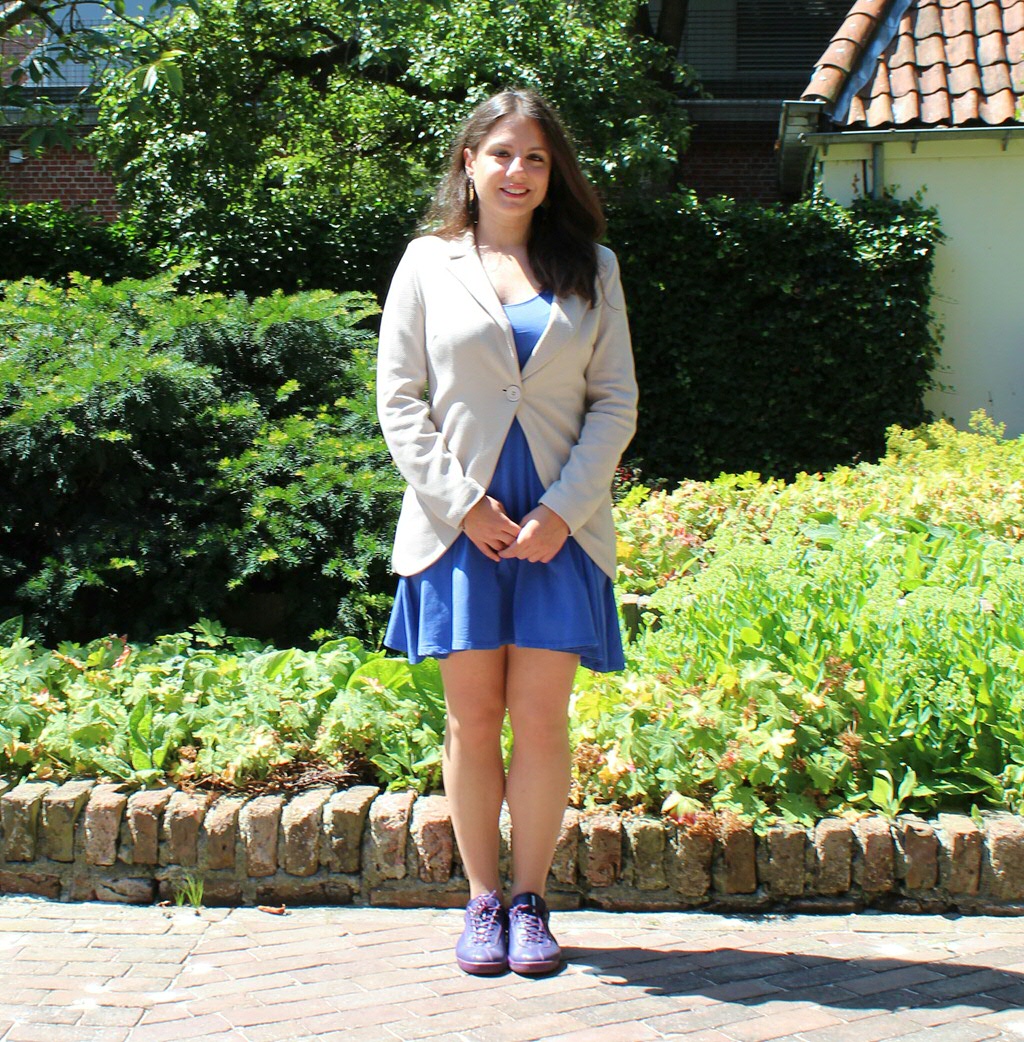 When I applied to the University of Groningen, I initially intended to study at a top 100 University worldwide. I was passionate about international human rights law and international criminal law and the opportunity to pursue two LLMs in these fields simultaneously seemed very appealing. Not long after my enrollment, I became a student in two top-rated LLMs in the Netherlands and at a University ranked in position #59 worldwide; my expectations were most certainly outreached.
Undoubtedly, studying in the Faculty of Law at the University of Groningen is a top-quality experience. Teaching methods involve lectures, seminars, student-led classes and study trips. During classes students are encouraged to make a stand about the topics under discussion and professors are open to various points of view. Importantly though, students are asked to evaluate their courses and professors, as students' opinions are mostly appreciated and employed by the University for the achievement of a high level of education. Further, the perfectly located University Library offers a welcoming environment for studying and conducting research. Students there have access to a plethora of print books and academic journals and a wide variety of online resources. As written assignments and presentations demand a high level of research by students, professors serve as keen mentors and strict judges of the student work. Feedback by professors is extremely useful and well-intentioned. As a result, students learn how to critically evaluate the latest legislation and jurisprudence, and compose original scientific work. Indubitably, both assignments and exams require constant studying and preparation throughout the year.
The courses of the International Human Rights Law LLM have introduced me to the latest human rights updates and were an intensive training school for my academic research and writing development. I particularly enjoyed the courses of International Health Law and Refugee & Asylum Law, as these fields are at the top of my academic interests. Further, through the courses of the Global Criminal Law LLM, I was for the first time introduced to the analysis and evaluation of international criminal decisions. The programme' s innovative approach assays the relationship between the fundamental criminal law principles and the ongoing advancements in the fields of cybercrime, organised and financial crime, and international cooperation in criminal matters.
Groningen is a picturesque little city that maintains its medieval architecture, full of red brick houses and canals with sailboats around its centre. Pedestrian walkways and parks offer enjoyable areas for walking or cycling, while bicycles stand as the #1 means of transportation. The heartbeat of the city is student life, which makes the centre vivid, even on weekdays. Students come to the 'city of talent' to develop their interests or find new ones; from cultural activities to sports and from language courses to pub quizzes, Groningen is a fun city! Students enjoy a wide variety of nightlife options, from pubs and bars, to live music scenes and cinemas. Nonetheless, there are various quiet neighborhoods around the centre, perfect for quiet and calmness. All in all, Groningen is a safe city which gladly welcomes foreigners. Communication with the friendly locals is simple and smooth, as most of them have perfect English knowledge and are willing to help.
Importantly, The Faculty of Law is a second family to every Law student. The International Office is always accessible, and its personnel can address even the most complicated student issues.
After my Groningen experience I intend to pass the Bar Exams in Athens, Greece and pursue an internship position at an international human rights organisation, an international court or an NGO. Ideally, I would like to combine the knowledge obtained from the two LLMs and put it in practise. My academic interests include patients' rights, obstetric violence, refugee & asylum law, white-collar crime, and virtual currencies.
Eva Papageorgiou , Greece, LLM in International Human Rights Law & LLM in Global Criminal Law
| | |
| --- | --- |
| Last modified: | 01 August 2018 12.53 p.m. |