Claire Adionyi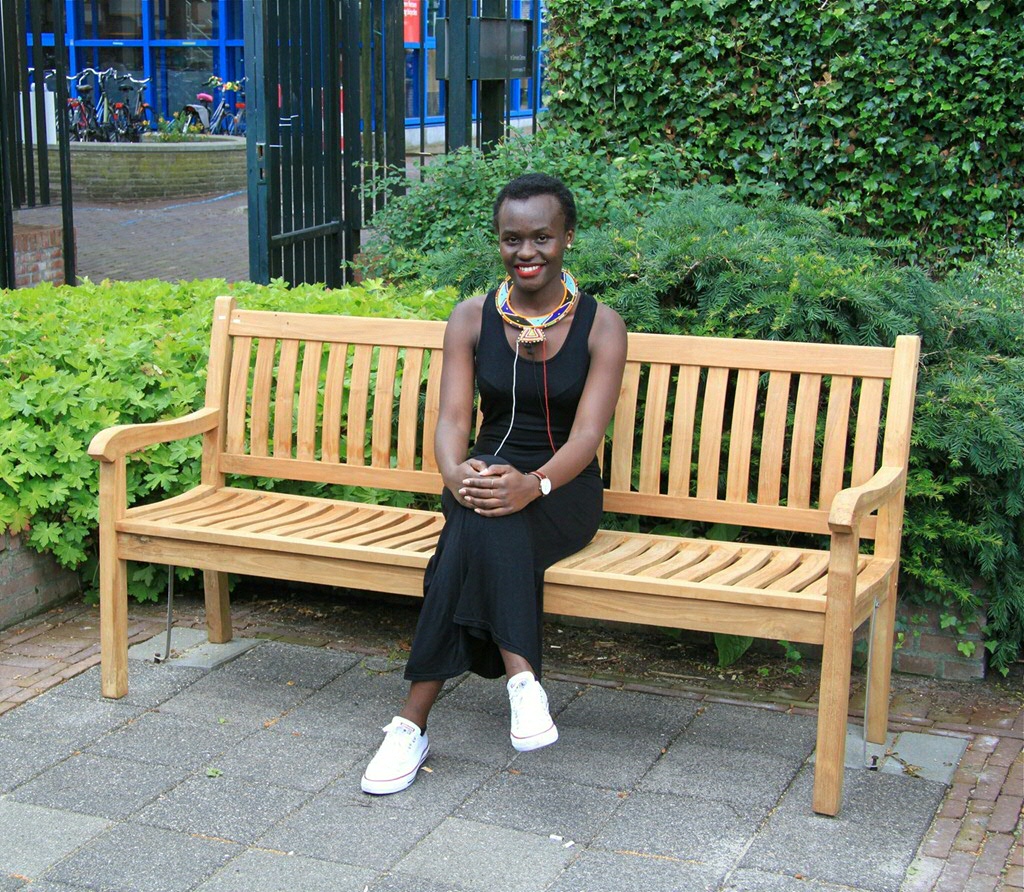 I first heard of the University of Groningen after attending a Model United Nations simulation in The Hague in 2013. I subsequently came back the following year (2014) as a staff member of the event organizer, and it is within this period of interacting with other staff and board members of TEIMUN who were students at RUG that my interest in the university was piqued. My interest was to pursue an LLM in International Human Rights Law, however, I was very particular about the programme I wanted to enrol in, in that I wanted a programme that would not only enable my specialisation in Human Rights but one that is cognizant of the fact that international human rights does not exist in a vacuum on the international level. I thus wanted a programme that would enable me to master aspects of public international law while at the same time advance my specialisation. I considered a number of International Human Rights LLM programmes being offered by various universities within the Netherlands, Europe, and even in the USA. However, no programme seemed to offer the perfect breakdown of courses that would ensure I have a strong command of international human rights law except for University of Groningen.
Being in the final stages of my LLM, currently, there are three aspects that really stood out during my programme and made my study quite enjoyable. The one thing that extremely impressed me is the high level of qualification that all my lecturers possess. Each lecturer not only has outstanding educational qualifications, but they each are renowned in their field of expertise and command a high level of respect in these fields. On top of this, they really are dedicated to their teaching. Classes begin on time with no cancellations, and course material is provided beforehand together with a guide as to how to read the material; the quality of the classes is genuinely of a high standard.
The second thing I enjoyed about studying in Groningen is the fact that the Faculty has a very strong extra-curricular program. Due to this, I was part of a team of students who represented the university at the European Human Rights Moot Competition which was held in Strasbourg France at the European Court of Human Rights. An opportunity to argue before renowned international human rights practitioners and judges of the European Court of Human Rights is a dream come true for any international human rights lawyer let alone for a student like me. Other than that, we had the opportunity to deliberate and/or attend functions that not only saw us visit the Council of Europe but also allowed us to interact with dignitaries from the Council of Europe and its institutions. Due to the quality of the coaching our team received, we ranked 9 out of 77 teams from all over Europe.
Lastly, I really enjoyed my study at the Faculty due to the interpersonal nature with which the Faculty generally interacts with students. Considering the fact that you are an international student, thousands of miles away from home, I cannot stress the importance of dealing with an institution that is highly cognisant of your plight and does everything to try and cushion any challenges as much as possible. Each student also has access to study advisors who, due to their expertise, are able to further assist students with any study related problems. In the end, we were kept informed of everything ranging from educational opportunities, general advice with regard to our stay in the Netherlands, and career opportunities among other things. Together, the above three aspects had the effect of making my studies at the Faculty of Law in Groningen very enjoyable.
In terms of living in the city of Groningen itself, I have had the opportunity to not only visit other countries but to also live in other cities in the Netherlands and the conclusion that I have come to is that this city is perfect for a student. The city has a very large number of international students which is very helpful morale wise. Furthermore, Groningen has a very active student community which offers one the possibility of having an active social life should one so wish, and also a chance of making international friendships. It is also a very beautiful city with parks, canals and has an overall nice aesthetic to it, providing one with ample space for taking walks, running, picnics and such. And the fact that all parts of the city are easily accessible with your bike, it makes movement not only cost effective but very handy!
The ability to have an all rounded personal development ranging from undertaking an intensive course in international human rights law, the fact that I had the chance to argue at the European Court of Human Rights in Strasbourg, France, the ability to be a student assistant, the ability to attend various career and networking events, and lastly the opportunity to establish an extensive network of contacts with renowned scholars - these have all had the effect of broadening my thinking beyond a class room education. My LLM programme has helped prepare me for my career in that it has given me an insight into the practical world of international human rights law. To that effect, I am not only capable of conducting myself professionally outside of the classroom environment but I have been equipped with the necessary skills to ensure a smooth transition from theory to practice.
Claire Adionyi, Kenya, LLM in International Human Rights Law
| | |
| --- | --- |
| Last modified: | 12 June 2018 2.44 p.m. |