Alexandra Bryson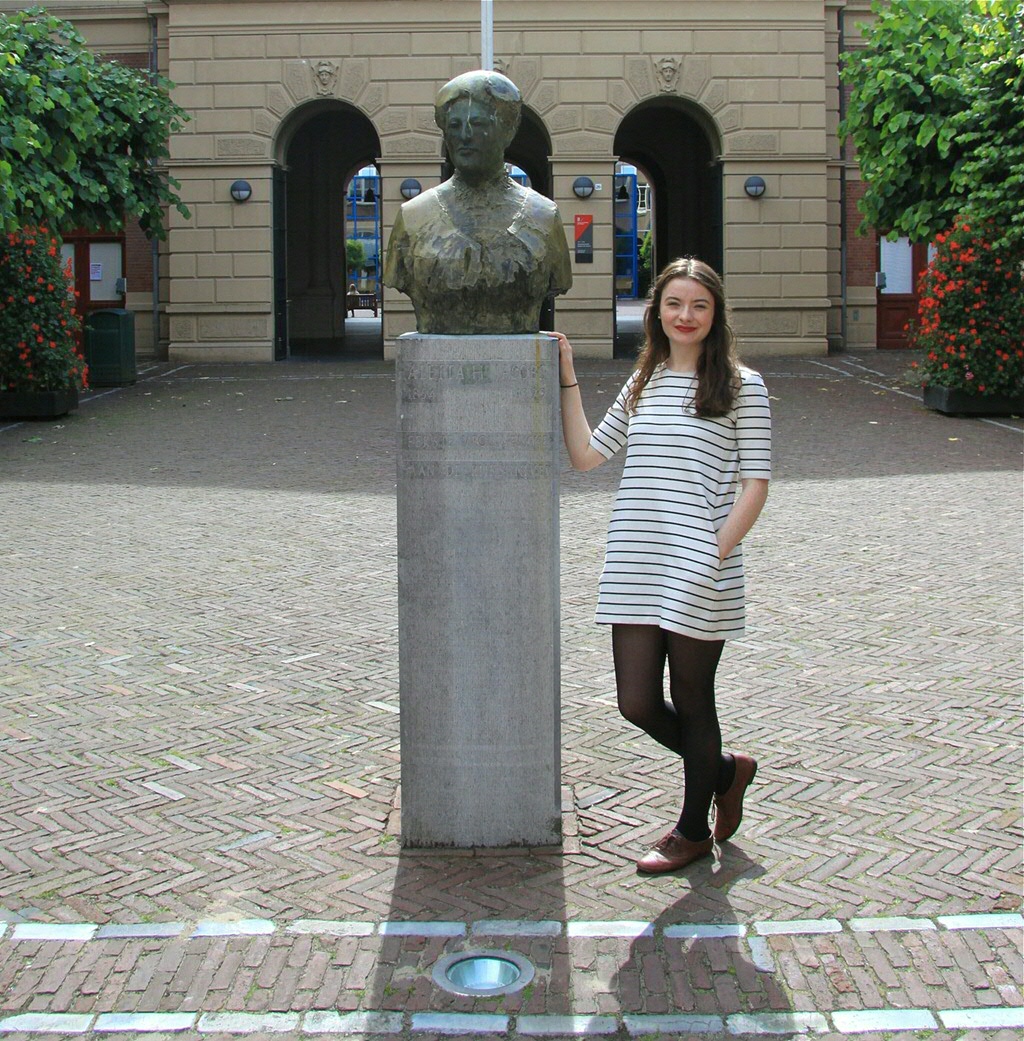 Groningen may just sound like a little city in the North of the Netherlands but it is home to a great university, which in turn has become home to me. To put it simply, I chose Groningen for its world rankings and interesting courses on offer all taught through English. My programme- International and European Law LLB is not available elsewhere. It combines two large branches of law while giving a solid overview of other interdisciplinary subjects like International Relations and Economics. It has provided me with the core knowledge of both International and European law and the tools necessary to confront international legal disputes. This course is ideal for a person who likes things on the international stage and people who like reading.
The Faculty of Law is its own separate Faculty, which has some world renowned experts in their respected fields. I believe I have received the highest quality of education, I have been taught in an independent manner where I apply the principles and not recite material. I source and defend my arguments as aided through the research courses and thesis. Besides my studies, the International Office has been invaluable to me helping in me in all ways possible, registration, documents, questions and exchange. Here, it is more personal on a name basis; I am not just a number.
This city is a gem. I have fallen in love with it over the past three years. It may be small but I like meeting my friends in the street. It is friendly and has good connections to other cities. I have met people from all over the world and made friends for life. Through my experience here, I have become more independent, confident and more internationalised. Studying abroad has been thoroughly enriching for me and I encourage, without any hesitation to everyone to do it at least once if not twice! (Studying a semester abroad is a compulsory course module). During these years, I have really learned how to ride a bike… Dutch style. The tools which I have acquired here along with my degree are welcomed in the competitive job market in combination with my globalised outlook on life, these together make you a strong candidate. This programme has allowed me to try many areas of law and I have found my specific interests. What's next for me? I will be pursuing a LLM in Human Rights Law.
Alexandra Bryson, Ireland, LLB International and European Law (Alexandra is also an International Alumni Ambassador)
| | |
| --- | --- |
| Last modified: | 13 August 2019 10.56 a.m. |