Wanneer:

do

30-06-2022 13:00 - 17:00
Waar:

Van Swinderen Huys, Oude Boteringestraat 19, Groningen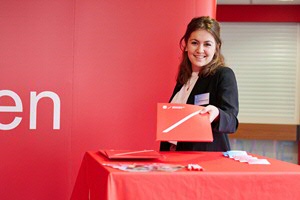 Op 30 juni organiseert het Instituut voor Insolventierecht te Groningen – in samenwerking met het Ministerie van Justitie en Veiligheid – het symposium 'Comeback van de prepack'. De aanleiding is het Heiploeg-arrest van 28 april 2022 van het HvJ EU. Het eerdere arrest inzake Smallsteps uit 2017 heeft de prepack zo goed als uitgebannen en een klem op de rechtsontwikkeling gezet.
Na Heiploeg moet die praktijk zich opnieuw zetten. Er moeten keuzes gemaakt worden over de reeks van in gang gezette wetgevingsinitiatieven: de WCO I, al dan niet met novelle, de Wet overgang ondernemingen in faillissement, maar ook de Whoa en de aangekondigde Wet verbetering toezicht, beheer en vereffening. Is Smallsteps een bedrijfsongeval en kan de prepackpraktijk weer als voorheen worden opgepakt? Of is een kaderregeling als de WCO I nog steeds onvoldoende wettelijke basis? Welke ruimte laat het Europese Hof de Nederlandse rechter én de wetgever? Is het Nederlandse model – waarin liquidatie ook reorganisatie is ('de dubbele natuur van de doorstart') – houdbaar? Of gaat een 'technisch faillissement' alsnog onderuit? Wat betekent Heiploeg voor werknemers? Wat is, van Whoa via prepack en surseance tot faillissement, na Heiploeg, de wenselijke wetgevingsrichting, gelet op de bescherming van werknemers en de hanteerbaarheid van het insolventierechtelijk instrumentarium. Deze en vele andere vragen worden met een keur aan eminente sprekers én een publiek vanuit de verschillende betrokken disciplines op 30 juni – en het Ministerie van Justitie en Veiligheid – besproken in het Van Swinderen Huys in Groningen.

Deelnemersbijdrage
Deelname aan dit congres kost 225 euro (indien u PO-punten wenst) of 125 (indien u geen PO-punten wenst). Dit bedrag is vrijgesteld van BTW. Voor deze bijdrage neemt u deel aan het congres, ontvangt u 3 NOvA- of andere PO-punten en staat er een heerlijke lunch voor u klaar.