Government Trainee - Tamar Versloot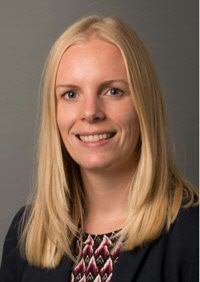 My name is Tamar Versloot. I grew up in a very small town in the north of the Netherlands. Currently, I live and work in The Hague.
What programme/track did you take in our Faculty? Why did you choose this programme/track?
I completed the LLM International Law and the Law of International Organizations. I chose for this particular programme because I liked the mix of having several general (advanced) courses on international law, but also the option to choose the specialization I wanted to do. The optional courses I chose focused on international humanitarian law, international criminal law and human rights. I also wrote my master thesis on a subject relating to international humanitarian law.
While taking the courses I really appreciated the knowledge and drive of the teachers. Furthermore, I was very impressed by the amount of personal attention the teachers give to the students.

What have you done next to your programme? Which extracurricular activities did you participate in?
I chose to do my LLM in 24 months, in order to be able to do the things listed here:
I took extra Dutch law bachelor courses in order to also have civil effect (Dutch law courses needed in order to become a practicing lawyer, prosecutor or judge).
In the last six months of my LLM I did a full-time internship at the Dutch Permanent Representation to the Organization for the Prohibition of Chemical Weapons and the International Criminal Court.
During my master's degree I was the External Liaison on the Editorial Board of the Groningen Journal of International Law. Additionally, I was part of the Editorial Committee (as a copy editor) of this journal.
During the summer I worked as a volunteer for a company that organizes active holidays abroad (mountain climbing and water sports) for children and young adults with a social disadvantage, for example children with autism.
Finally, I had a part-time job as an exam tutor (for a private company) for the bachelor's course International Law General Course.
What does your current job entail? Which competences are most important to this job?
I currently work as a government trainee for the Dutch government. During this programme, I work as a policy advisor for 3 different parts of the Dutch government. After the trainee programme (which lasts 2 years) I will get the opportunity to continue working as a policy advisor for the Dutch government.
My traineeship started at the Ministry of Security and Justice, then I switched to The Council for the Administration of Criminal Justice and Protection of Juveniles, and currently I work for the Ministry of Foreign Affairs.
The main subjects my work in the Ministry of Foreign Affairs relates to are migration and the effectiveness of different UN organizations.
For a government trainee, one of the most important competencies is networking. In order to be able to work at the departments you like best, you have to make connections with the people that work there. Furthermore, you only work for the different organization for a limited period of time. As such, it is crucial to be quick on your feet and to show initiative.
For the work I do as a policy advisor, it is important to have strong analytical skills, and to be sensitive to political and cultural differences.
Tamar Versloot is now working as a Senior Policy Advisor at Ministry of Justice and Security.
How did you end up in this job? What is/was your career path?
In the last 6 months of my master's degree, I worked as an intern for a Dutch permanent representation. I really enjoyed the work I did there, so when I saw the opportunity to apply for the government traineeship I immediately did so. I was very excited to hear that I was one of the lucky ones that were chosen to do the traineeship.
The first organization I worked for as a trainee was chosen for me by the recruiters that selected me as a trainee. The next two organizations I got to choose myself. In order to make the best decision as to where I was going to work I talked with a lot of people and did a lot of research.
For the future I intend to finish my traineeship. After the traineeship I first will continue working for the Dutch government, but I would also like to experience working at different organizations as well.
Do you have any career tips for our students?
The master's programme itself will provide for the theoretical knowledge and certain practical skills you need when you start a job. However, skills as networking and showing initiative are best developed outside the academic programme. As such, I very much recommend doing a lot of extracurricular activities. Besides being useful in your career later, extracurricular activities are also a lot of fun and a great way to meet new people. When selecting the activities you would like to do, think outside of the box. Choosing to also do something that does not necessarily relate to your field of studies can make you stand out from other students applying for your dream job.
| | |
| --- | --- |
| Last modified: | 26 August 2020 1.20 p.m. |