Student for a day
| | |
| --- | --- |
| When: | Tu 15-03-2016 10:00 - 17:00 |
| Where: | Faculty of Theology and Religious Studies, Oude Boteringestraat 38, Groningen, The Netherlands |
Student for a Day is an intensive one-day introductory programme that aims to introduce prospective students to individual degree programmes.
You literally get to be a 'student for a day'. This means you will follow lectures, participate in research practicals or tutorials, meet students and lecturers and get a taste of student life. You can be a student for a day on March 15th at the faculty of Theology and Religious Studies for the Bachelor's degree programmes Theology and Religious Studies. As our Bachelor's programmes are mainly in Dutch, some of the lectures and the student activities on this day will be in Dutch.
Please note: Starting September 2017, we will offer the Bachelor's programme Religious Studies fully in English! In March 2017, we will offer an English Student for a Day programme for Religious Studies.
Participation day
Would you like to be a student for a day, but 15 March doesn't suit you? Then it is also possible have a participation day with a freshman. You can register via the registration form.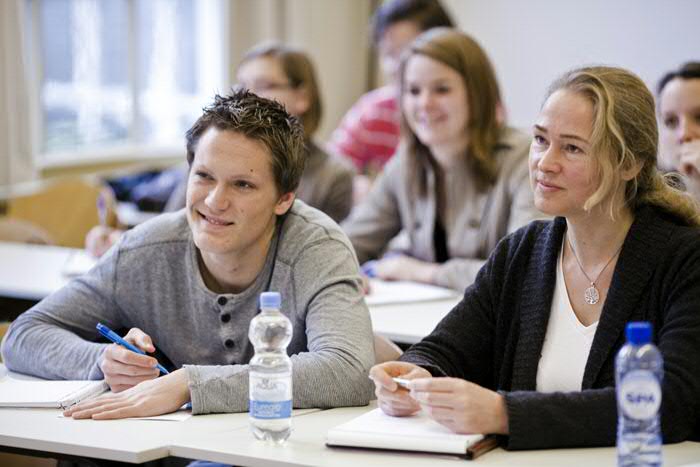 Programme
Time
Activity
09.45
Reception
10.10
welcome by Dean Prof. dr. Kocku von Stuckrad
10.15
Lecture Religion, Diversity and Identity - Prof. dr. Kocku von Stuckrad
11.00
Break
11.15

Choose from:

Practical Theology (Theology, in Dutch) Prof. dr. Henk de Roest

Religion in Asia (Religious Studies) - dr. Stefania Travagnin

12.00
Break
12.40
Pubquiz by student association Gerardus van der Leeuw
13.15

Choose from:

Islamic Origins: Examining the Sources (Theologie) - dr. Clare Wilde

Religion and Politics (Religiewetenschappen) - dr. Joram Tarusarira

14.00
Break
14.15
Lecture The Jewish Bible in Cultural Context (in Dutch) - Prof. dr. Mladen Popovic
15.00
Questions about the degree programmes Theology and Religious Studies
15.30
End