Bachelor Spatial Planning and Design
Voorheen bachelor Technische Planologie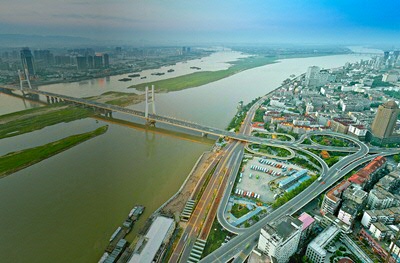 Welk effect heeft klimaatverandering op toekomstige steden en agrarische gebieden? Hoe kan je duurzame strategieën en plannen voor nieuwe en bestaande stedelijke systemen ontwikkelen? Hoe ga je om met een complexe omgeving en gerelateerde planologische processen? Als planoloog word je gevraagd om ruimtelijke verandering zoals stedelijke groei en krimp in te zetten naar nieuwe kansen voor de verbetering van de kwaliteit van leven in het gebied. Dit leer je in de bacheloropleiding Spatial Planning and Design, voorheen de bachelor Technische Planologie.
Iets voor jou?
Heb je veel belangstelling voor de wereld om je heen? Ben je geïnteresseerd in de combinatie van analytisch denken en creatief ontwerpen? Vind je de interactie tussen mensen van verschillende disciplines, zoals experts, politici en andere betrokken partijen erg boeiend? Grote kans dat Spatial Planning and Design/Technische Planologie dan echt een studie voor jou is.
Spatial Planning and Design/Technische Planologie
Bij de bachelor Spatial Planning and Design/Technische Planologie staan ruimtelijke planning en ruimtelijk ontwerpen centraal, en leer je meer over infrastructuur-, milieu- en watermanagement. Vakken die je volgt zijn urbanism and urban planning, verschillende vakken in het ruimtelijk ontwerpen, milieutechniek, mobiliteit en infrastructuurplanning, water en planning, en nog veel meer… Voor het trainen van je onderzoeksvaardigheden krijg je vakken als statistiek, methoden van wetenschappelijk onderzoek, en geografische informatiesystemen. Je gaat regelmatig op excursie om ruimtelijke projecten in de praktijk te zien. Het tweede jaar sluit je af met veldwerk. Ook is er ruimte om persoonlijke interesses verder te ontwikkelen via keuzevakken. De bachelor sluit je af met een onderzoeksproject. Excellente studenten kunnen in het Honours College een verzwaard programma (verdiepend én verbredend) volgen.
Mogelijke beroepen, na je master
Adviseur, projectontwikkelaar, onderzoeker, functies in de publieke sector en in het bedrijfsleven
Toelating en aanmelding
Je kunt Spatial Planning and Design/Technische Planologie studeren met de vwo-profielen N&T, N&G en E&M. Het profiel C&M moet je aangevuld hebben met wiskunde A of B.
Meer weten?
Meer info over studie en voorlichting én een brochure vind je op http://www.rug.nl/bachelors/spatial-planning-and-design/
---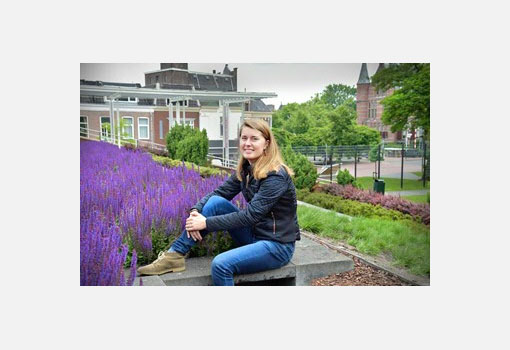 Foekje van der Schoot, tweedejaars Spatial Planning and Design/Technische Planologie

'Wat ik leuk vind aan Spatial Planning and Design is dat je met echte projecten in aanraking komt. We moesten bijvoorbeeld voor het vak Planning & Water oplossingen bedenken om overstromingsrisico's te beperken in een wijk in Groningen bij hevige regenval. Nadat we een analyse van het gebied hadden gemaakt en de overstromingsrisico kaarten hadden onderzocht hebben we een plan gemaakt. Hiervoor moesten we rekening houden met veel verschillende factoren, zoals infrastructuur, stakeholder en bewoners. Ons uiteindelijke plan hebben we gepresenteerd aan de gemeente Groningen. Het praten met verschillende partijen en het werken aan een echte case is heel leerzaam en heeft mij ook geholpen met waardevolle vaardigheden ontwikkelen tijdens mijn bachelor.'
| | |
| --- | --- |
| Laatst gewijzigd: | 25 januari 2018 16:37 |