Organisation and Goals
A long standing tradition, rooted in 16th and 17th century debates and still alive today, portrays the emergence of modernity as a dramatic break with the medieval worldview. Revolutions in science, religion and philosophy have been studied as major departures from the medieval thought, and early modern philosophy and medieval studies have traditionally been self-standing scholarly disciplines.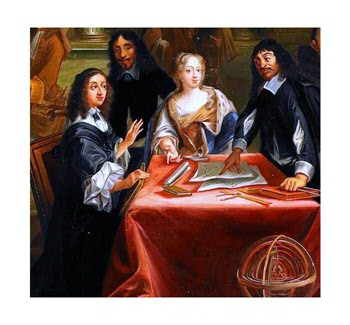 Today, however, early modernists are increasingly finding that early modern thought was firmly rooted in medieval tradition, and that its legacy cannot be studied independently of the medieval heritage. At the same time, working their way from the other end, medievalists have become increasingly interested in charting the ways in which scholastic thought found its way to the early modern world. The disciplinary boundaries between early modern and medieval studies have thus become problematic, and what is needed, is combined expertise in both fields.
The Groningen Centre for Medieval and Early Modern Thought (GCMEMT) aims to foster research and academic cooperation intended to investigate how medieval legacies affected the shaping of early modern thought and how modernity developed in new original ways medieval themes and problems.
The Centre promotes research able to uncover the multifaceted nature of medieval and early modern philosophical debates, their interconnections with other areas of the history of philosophy and science, and how their legacy might still affect today's philosophical debates.
| | |
| --- | --- |
| Last modified: | 16 July 2019 11.55 a.m. |