Creatieve ideeën leiden niet automatisch tot nieuwe innovaties (Resultaten Innovatiemonitor 2017)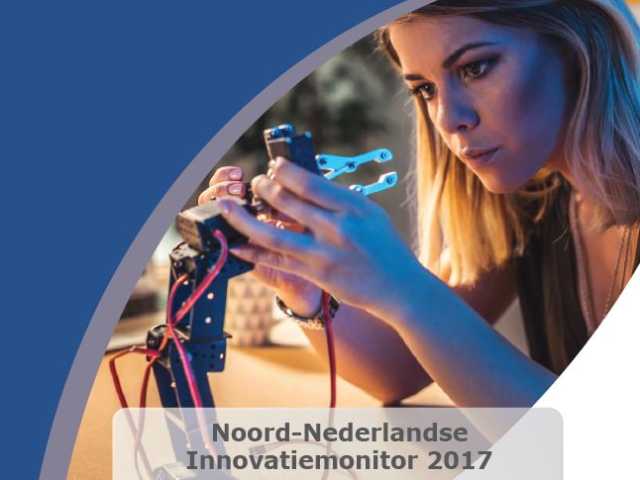 Ondernemers kunnen zelf een belangrijke bijdrage leveren aan innovatie. Ondernemingen die een bedrijfscultuur waarin verbondenheid en samenwerking tussen werknemers stimuleren, zetten creatieve ideeën succesvoller om in nieuwe innovaties. Dit is één van de conclusies van de Noord-Nederlandse Innovatiemonitor 2017.
De Noord-Nederlandse Innovatiemonitor is het resultaat van een strategische samenwerking tussen het expertisecentrum VinCi van de Rijksuniversiteit Groningen (RUG) en het Samenwerkingsverband Noord-Nederland (SNN), die in 2016 is opgestart. Doelstelling van de Innovatiemonitor is om innovatie-activiteiten, investeringen en prestaties van mkb-bedrijven uit Noord-Nederland in kaart te brengen en te analyseren.
Volgens Vinci-onderzoeker prof. dr. Dries Faems is het noodzakelijk dat ondernemers binnen hun organisatie de juiste context creëren om nieuwe ideeën daadwerkelijk om te zetten in succesvolle innovaties. Faems: "Verschillende soorten van ideeën vragen om een verschillende organisatorische aanpak. Voor radicale, grensverleggende ideeën is een sterk gevoel van verbondenheid tussen werknemers belangrijk. Het succesvol benutten van kleine verbeteringen vraagt juist om het opzetten van een gedisciplineerde structuur, waarbinnen iedereen zijn plaats en verantwoordelijkheden kent."
Europese bedrijven hebben moeite om creatieve kennis te vertalen in innovatieve goederen en diensten op de markt. Beleidsmakers spreken van de 'European Valley of Death'. Regionale, nationale en internationale subsidieprogramma's bieden ondernemers mogelijkheden om deze kennis op te zetten in innovaties.
Op dit moment loopt er ook een grootschalig onderzoek van de RUG onder bedrijven in Noord-Nederland om deze processen beter in kaart te brengen. Middelgrote bedrijven (vanaf ongeveer 40 fte) die in de thema's creativiteit en innovatie zijn geïnteresseerd kunnen daaraan deelnemen. Meer informatie is te vinden op www.rug.nl/creativity.
Meer weten of het volledige rapport bekijken?
Stuur een email naar Dries Faems (d.l.m.faems rug.nl) voor meer informatie.
Tags:
Innovatiemonitor 2017
,
innovatiemonitor
,
Noord-Nederlandse Innovatiemonitor
,
innovatie-activiteiten
,
creativiteit
,
innovaties
,
het SNN
,
Dries Faems
,
Innovatiemonitor
,
innovatie
,
SNN
,
2018