Your Must-See Guide for Climate Adaptation Week!
| | |
| --- | --- |
| Date: | 19 January 2021 |
| Author: | Avital |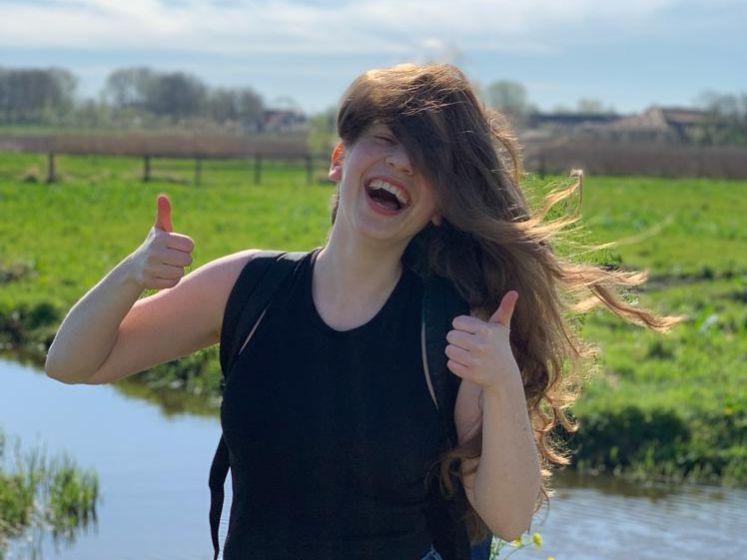 The Climate Adaptation Week is finally here! There's a good chance you've already heard about this week, and seen the posters around the city or maybe even on social media. Just in case you haven't, let's just say that Climate Adaptation Week is *a big deal*. Today, Tuesday the 19th of January, is the start of this event. It will be a week filled with virtual activities hosted by the city of Groningen in collaboration with various organisations, including the university. The event is open and free to all who are interested, so make sure to join the many interesting lectures, panel discussions and activities which will take place. Have you looked at the programme and do you have trouble choosing which activities to attend? Some of our very own UG professors will be providing lectures and interesting insights on the subject of climate adaptation. To help you out, I've created an overview of some of my suggestions for the week. Make sure to also check out the full programme for many more fun activities!
What about the Polar regions?
Climate change and the rising temperatures have long-term effects on both humans and animals. As part of the Online University on Climate Adaptation, Dr. Maarten Loonen will discuss his research following the geese to Spitsbergen, and his experiences of research above the arctic circle in a video lecture. Loonen is an Associate Professor of Arctic Ecology at the Faculty of Arts, and teaches courses in the Minor programme Arctic and Antarctic Studies. Are you interested in the effects of climate change on the Polar regions? Then this lecture might be the one for you!
Can psychology help us solve environmental problems?
The short answer is yes, it absolutely can. The more interesting question is how. Would you like to know the answer to this question? On 22 January the United Nations' Climate Panel (IPCC) will share their latest insights on the topic, and discuss conclusions drawn from scientific research. Professor Linda Steg, one of the members of the IPCC, contributes with her expertise on how psychology helps us solve environmental problems. She also teaches in the Master's programme in Environmental Psychology where students learn how to motivate and empower people to act pro-environmentally.
Blockchain as a solution?
As part of the Open University keynote programme, Dr. Karsten Schulz will reflect on how blockchain technology can support climate adaptation and societal responses to climate change. Dr. Schulz is the coordinator of the Master's programme in Climate Adaptation Governance, which will be starting this September at Campus Fryslân. The Climate Adaptation Week will also serve as the kick-off for the Advanced Certificate Course in Climate Adaptation Governance offered by Campus Fryslân in collaboration with the Global Center on Adaptation via the online teaching platform FutureLearn.
Explore climate adaptation outside!
PhD researcher Allard Roest from the Faculty of Spatial Sciences has created a city walk about climate adaptation in the city for the Climate Adaptation Week. Here, you can learn about the green-blue infrastructure of Groningen and the risks of severe weather. There are several other walking routes as well (biking is also possible!) so put on your shoes and jacket, and head outside to learn and get some fresh air (I love a good multitasking moment, don't you?)!
The challenges of governance in ASEAN and the Asia-Pacific
Are you interested in climate and sustainable development? Curious about what must be done in order to achieve the Sustainable Development Goals? During the SEA ASEAN conference - a scientific conference on the topic of climate and sustainable development - the focus will be on bridging science and policy perspectives on climate and sustainable development in Southeast Asia. You can find more information about this online conference here.
Wicked conflicts
Another UG lecturer involved in this week is Dr. Joram Tarusarira, Associate Professor in Religion, Conflict and Peacebuilding. In his online lecture, he will discuss climate change and its cultural and human dimensions of spirituality and religion. Climate change is fuelling violent conflicts and undermining international peace and security. As a specialist in conflict resolution, Tarusarira researches and teaches about how pairing scientific and technical perspectives with moral, religious and spiritual logics in dealing with climate conflicts, will help stop climate conflicts from becoming "wicked conflicts", that is - conflicts that seem unsolvable and recur over and over again.
What about the role of universities?
On Friday, January 22nd, a panel discussion will be held about the role of universities as actors in the process of climate adaptation. As a special guest, Marcel Beukeboom will open this panel. Beukeboom is a career diplomat who has a particular interest in topics such as climate and sustainability, and has worked around the world. In the panel, several experts from the UG will bring their own research perspectives to the table in order to provide a meaningful discussion on how academia can and should take part in climate adaptation.
Green Houseparty
On Friday evening, DJ Sam Feldt will help us welcome the weekend in style with a party! Do you miss those endless nights dancing in Groningen? Join this virtual party and dance the night away!
Have these topics and activities sparked your interest for a specific subject or field of research? The UG offers its current students the opportunity to broaden their horizons by participating in various Minor programmes outside of their Major discipline. Are you not yet a university student but interested in learning more about the various programmes we offer? Register for our Online Bachelor's Week, which takes place on 25-29 January 2021!
About the author
Avital
Hoi hoi! My name is Avital, Israeli by nature, Dutch by nurture and always on the lookout for cute cats! My life motto is "when in doubt, dance it out"! When I'm not dancing around my room, I'm most likely learning yet another language or working on my Linguistics degree.
Comments