What to do in Groningen during the winter break
| | |
| --- | --- |
| Date: | 22 December 2021 |
| Author: | Blog Team |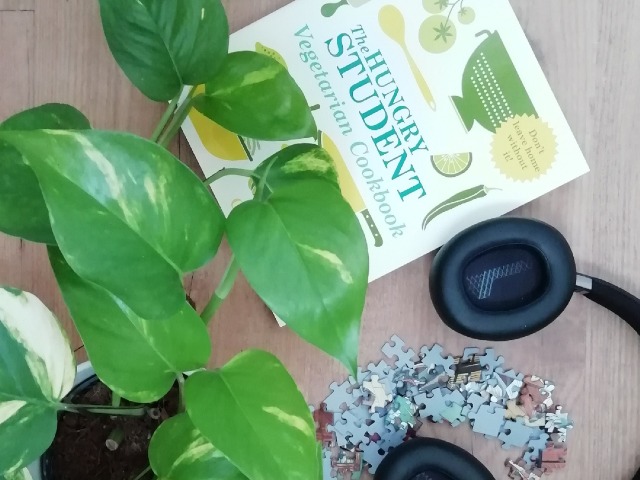 Are you spending your winter break in Groningen and not sure yet how to fill your days (aside from watching everything on Netflix, of course)? We're here to share our favourite cafés, fun activities and must-visits during the cold Groningen winter. As our team consists of students from various (study) backgrounds with very different interests, we're sure you'll find something that you'll enjoy too.
Jacky:
I'm always looking for delicious cake and coffee places around the city. If you need a little study break I can recommend the café Bij Britta, right opposite our Harmony Building. They have a range of cakes, coffee and endless different tea options (if you're not much of a coffee person). Do you eat vegan or gluten free? There are even delicious cakes for you there! I recommend their pepernoten cake which tastes like heaven and is perfect in combination with a coffee or tea to-go. Now that all shops and cafes are closed, getting some coffee and food from your favourite place in town is a real win-win situation; you get some great food to keep you warm and you're also supporting our local business owners.
Avital:
If you like a creative challenge, try to pick up the basics of a new language during the break! It's basically like solving a massive puzzle that's useful at the same time. Obviously, you won't become a fluent speaker in just two weeks (or maybe you're a genius) but you can definitely learn quite a bit in that time. You can make it as easy or difficult as you'd like. For example, if you already speak a romance language, let's say French, try to learn another language that is closely related to it such as Spanish or Italian. You'll quickly notice that there are a lot of similarities which makes them easier to understand. If you're up for a real challenge, try to learn a language with a different alphabet system. Personally, I'm going to attempt to learn the basics of Arabic this winter. I'm starting with DuoLingo for the basics and will try to incorporate some TV series and music to help me speed up the learning process. And if, after the break, you'd like to continue improving your language skills, the UG's Language Centre offers some intensive online courses in January. And hey, if you really love puzzles, why not also do some jigsaw puzzles during the break?
Anna:
If you, like me, are having a hard time getting into the holiday spirit this year because of the current measures, make sure to take a day or afternoon to change this. It helped me to go for a walk, get a hot chocolate with a friend and of course play Christmas music. You can end the day by getting cosy and watching your favourite holiday movie, something classic like The Grinch, Love Actually or Die Hard. Or whatever movie that reminds you of this time of the year. If that doesn't help, just do it like me and pray for snow.
Sander:
I am going to sound like my parents, but try to read books! The fun thing about books is that there are books about everything. So, whether you like to become better at cooking, are trying to become a better salesperson or just love novels, there are always so many options. I can be a bit addicted to my mobile phone sometimes (watching endless Tiktok), so reading a book is the best way to relax and develop my mind. Don't have the patience to sit down and read but want all the benefits of reading? Try audiobooks! This way, you can listen to interesting books while cleaning, cooking or taking a walk. Of course, the break is also the time to watch the series you've missed in the past few months because you were busy studying. Sometimes you just need a day to binge watch a whole series. You deserve a break, so get your snacks, a cosy blanket and enjoy. Just make sure you don't end up spending the entire break in front of your TV, that wouldn't be much better than that phone addiction. ;-)
Maja:
The best thing to see in Groningen during the winter season, aside from the Eierballen Christmas tree on the Grote Markt of course, is the Via Vecchia, a hidden street covered in fairy lights. Not only will it get you into the Christmas spirit, but you can also update your Instagram feed with a gorgeous photo underneath the lights. So, when it gets dark (and thankfully, it gets dark at 17:00 now), take a friend on an evening stroll and head down to Via Vecchia. Bonus tip: they also serve gluhwein! :)
Isaiah:
If you love music, I recommend attending an online concert or live music stream. SPOT Groningen and other music venues are trying to accommodate for the setback that COVID has placed on the local music industry. The pandemic, while having dealt heavy blows to the arts, has also had its upsides in that it created some innovative ideas for music events, live streaming concerts and DJ sets. Catch up on some live recordings of your favorite artist on YouTube or on the websites of concert venues from the comfort of your own couch.
Maria:
If you are an international student and you are staying in Groningen during the holidays, know that it's perfectly normal to miss home. You need to remember that other students feel the same way and you are not alone. A fun thing to do is introducing each other to the customs from your home country. Invite a friend to dinner at your place, where both of you cook festive dishes from your respective countries. It's a fun (and delicious) way to get to know other cultures and to spend quality time with someone close to you. If you enjoy cooking in general, you can also spend the break perfecting new dishes. Cookbooks, the internet, the amount of recipes for you to try is truly endless.
Jessica:
Staying home for the holidays and think your room could use an update? This is your time to become a plant parent! Plants are the perfect combination of something pretty which will add a great pop of colour to your interior and something that will allow you to learn something new. Some plants are super easy to take care of and need very little attention, others are complicated and will require you to put in a bit more effort. Growing plants is rewarding, because you will quickly see the results of your care. Not convinced yet? Check out Luc's blog about the benefits of having plants in your student room and if you need some advice on starting your plant journey, Danique's blog is a great place to start. So, now there's only one question left: which plant will be your first?


Hopefully, we've given you some good ideas of ways to spend the holidays. Need some more inspiration? Check out Avital's blog from last year for more tips.
About the author
Blog Team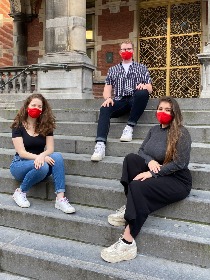 Hi! We are Ariana, Avital and Luc. We write blogs every week and occasionally show our faces on the UG social media! You will probably find us walking through the streets of Groningen taking cringy photos or fawning over cats.
Comments