#TheCityIsOurCampus Halloween and Exam Special
| | |
| --- | --- |
| Date: | 01 November 2019 |
| Author: | Ariana |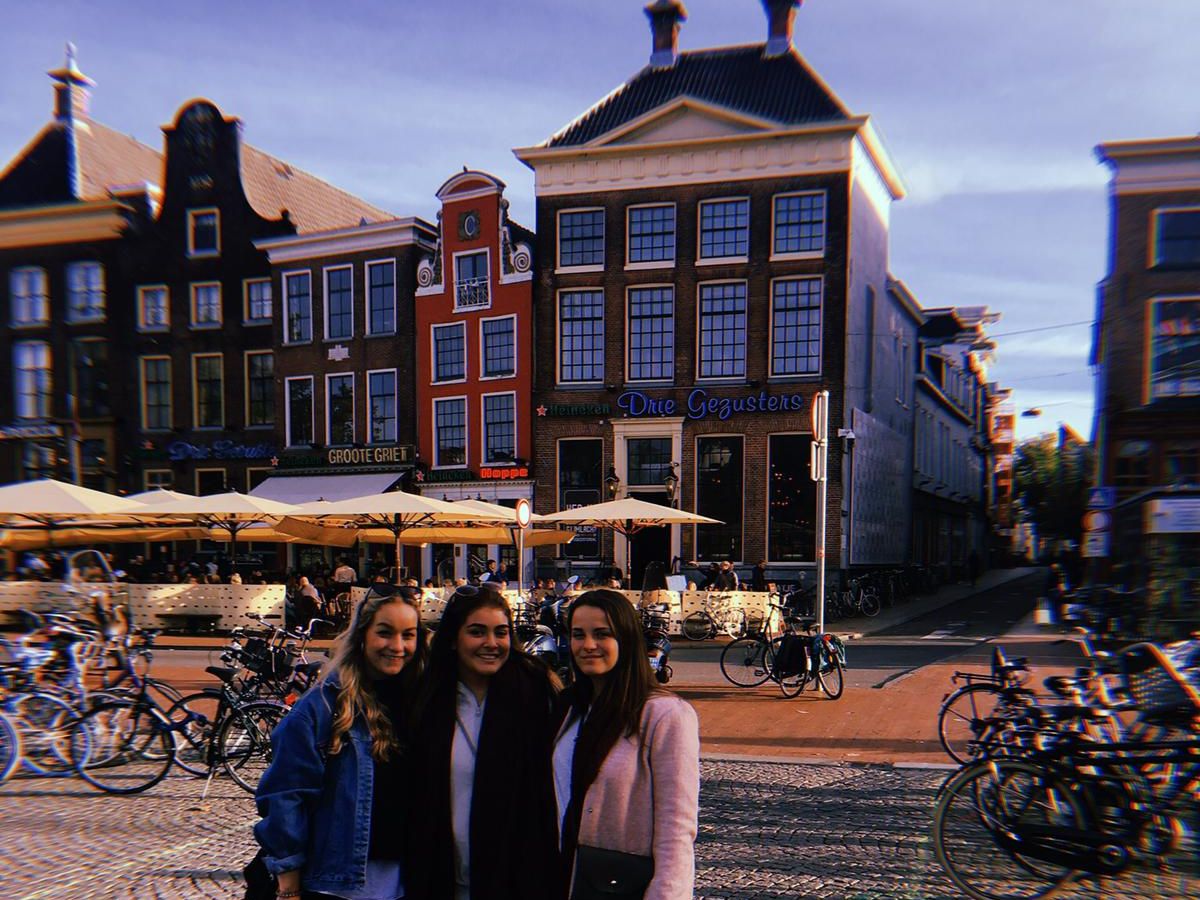 For party picks, check out Ellen's Halloween blog!
This weekend is quite special. Everything and nothing is going on at the same time. Why do I say this? On one hand, it's the second weekend of the exam season, meaning that most students are curled up in the library studying, and not many events are happening. Yet, on the other hand, Halloween is still being celebrated, and that's the entire student population's excuse to put down the books, take a break from studying, to party like there's no tomorrow. It's exam season AND spooky season. So what will you be doing this weekend? We've laid out a few scenarios with fitting events for the occasion.
If you're feeling lazy: Netflix Day

It's always okay to indulge in a Netflix binge day, most students do it every day anyway. However, given that we're in the middle of exams (did I mention that?), make sure that if you're planning on having a Netflix day, you're not running behind on any studying/deadlines. If there is anything worse than general procrastination, it's procrastination with a touch of stress and anxiety.
Plenty of shows have just released new seasons that are the perfect company for a couch day, and here are the best recommendations:
1. Cartoons and satire: Bojack Horseman and Big Mouth are my personal favorites. They require little attention and are the best partners for the self-deprecating mood that runs along during exam weeks.
2. Drama-wise: I can recommend three very different series. If you're in the mood for the typical emotional and inspiring drama, watch POSE, you're guaranteed a colorful show that may or may not bring out a small tear or two. For something more dark and action-filled, Peaky Blinders is your go. And finally, if you're into something more international, ridiculous, and filled with comedic-relief - The House of Flowers is the one for you.
3. Last but not least, the trustworthy comedies: The Good Place is also one of my current favorites. It's hilariously absurd, surprisingly easy to watch, and will leave you with an uplifting mood. Most of the recommendations above are comedies as well, so you might want to give them a try before you jump back to the old classics. If, however, your heart calls for the "comfort food equivalents" of television, these are the comedies you can never go wrong with: How I Met Your Mother, Fresh Prince of Bel-Air, Brooklyn Nine-Nine, and good ol' Friends.
Happy binging!
If you're feeling studious/productive: Meet up with friends
In case you don't feel like partying because you still have exams, but still, want to do something 'exciting' this weekend - meet up with friends to make studying more fun. As I said in my previous blog about study tips, studying with friends is one of my favorite ways of revising for exams. Mix things up this weekend - skip the morning lines at the UB and the constant coughing that drives you insane, study somewhere else!
Gather up your friends and meet up for a light study session. I always find that reviewing the topics together helps me grasp the concepts better, and it's definitely more fun than studying on my own. Plus, Groningen has heaps and heaps of cafés to offer: Coffee Company, Lust, Coffee Break, Tucano, Mas Mas, etc. One stroll down Oude Kijk in't Jaatstraat, and you'll find a perfect place without a doubt.
If you're feeling innovative: Let's Gro
Let's Gro festival is this weekend! Maybe you've already been to some of the events, or you've seen the big tent on the Grote Markt (no, it's not the ice skating hall yet!), but for those of you who haven't heard of it: Let's Gro is a 4 day festival in the city which celebrates the innovation and ideas in Groningen. The event goes until Saturday, hosting many interesting panels with and a great final party, "Welcome to the Jungle", in the big tent on the Grote Markt.

That's about all that is going on this weekend in Groningen. Hopefully, there is something for you between these events that you might enjoy. If not, well, the library is the place to be this weekend.
About the author
Ariana
Hey! I'm Ariana and I'm a Costa Rican student with a passion for photography, dancing, and cute dogs. Aside from writing blogs, I'm doing my Bachelor's in Media Studies. If you see me around smiling at my phone, I'm probably looking at memes (or cute dogs).
Comments