#TheCityIsOurCampus: 5-7 April
| | |
| --- | --- |
| Date: | 03 April 2019 |
| Author: | Marije |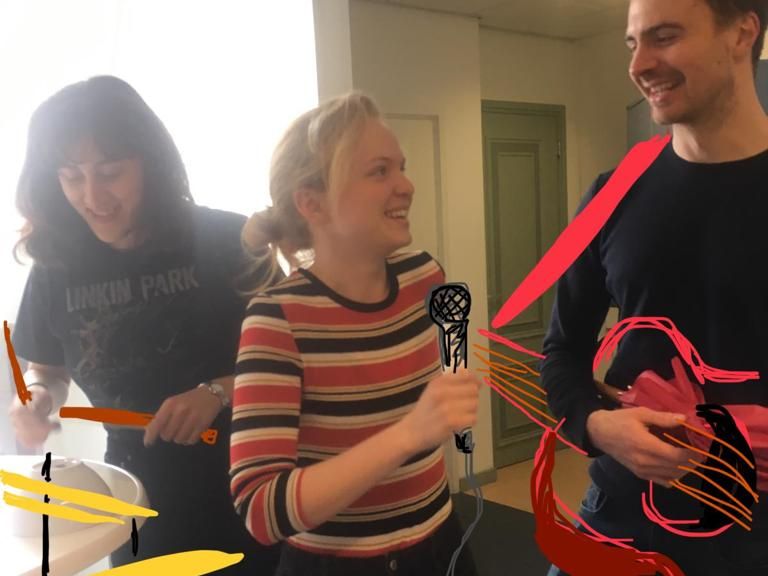 Party Picks
Paradigm X Suvernuver invites Maayan Nidam & Junki Inoue
Ongehoord | 2 YEAR Anniversary
Events
It's smack in the middle of exam weeks so deadlines, exams, and stress are crippling people's social lives. Since I have a few deadlines and my thesis to work on here are my plans for this coming weekend:
Option a/ Productivity
Go to the library all day Friday, and on Saturday and Sunday from 10:00-22:00. Get things done #allthemotivation
Option b/ Procrastinate:
Don't get things done productively. There are countless tv shows and movies out there for you to watch. I will be taking a break and watching a few episodes of 'Friends from College' (code for binging the entire thing).
If you still want to feel somehow productive yet lazy, DOT is showing Dark Side of the Moon or the GFN is showing The Breakfast Club. This way you're socially-productively-procrastinating. It's a win-win. Not feeling social but do want to go outside? Window shopping for a new wardrobe is always the way to go, buy some feel good long-lasting comfort clothes. Then when you get home you can wear them while you clean your room in an effort to be productive.
If you're not convinced by either option, here are some weekend events you can attend to feel proactive and social:
KEIxUsva Bandcontest
On Thursday evening, watch four bands battle for a performance-slot at 'KEI-week 2019', and 'USVA at the park festival'. Also, it's free entry!
Dutch Language sessions
Want to practice your Dutch and think you have the time to do so this weekend regardless of all the upcoming deadlines? With 'Lekker kletsen' you can practice your Dutch in a casual setting and possibly feel judged because it is worse than you thought, but hey, at least you're trying.
Improv comedy shows
If you need some laughter in your life, and you're not getting that from your textbooks, why not go see an improvised comedy show by Stranger Things Have Happened.
Alternatively, if you speak Spanish, on Sunday there will be an improvised comedy show done entirely in Spanish. For those that don't speak the language, maybe reconsider, or just go people watch.
Niche-mention: Women Devs Meet-up
With exam season in full swing, you might be heading down a wormhole worrying about job security, possible homelessness, finances and all that is to come after you graduate. At the Women Devs Meet-up you will connect with other women in the programming community who are either already working or working on developing their skills in order to start working.
GIF of the week
About the author
Marije
Hi! My name's Marije, and I study English Language and Culture. I'm half Dutch half German, but I grew up in Africa (starts thinking of suitable Mean Girls quotes to reference). When I'm not out, studying or writing something, I'm inside, wrapped in a blanket binge watching a new tv-show.
Comments