#TheCityIsOurCampus 29.11-01.12
| | |
| --- | --- |
| Date: | 28 November 2019 |
| Author: | Asmo |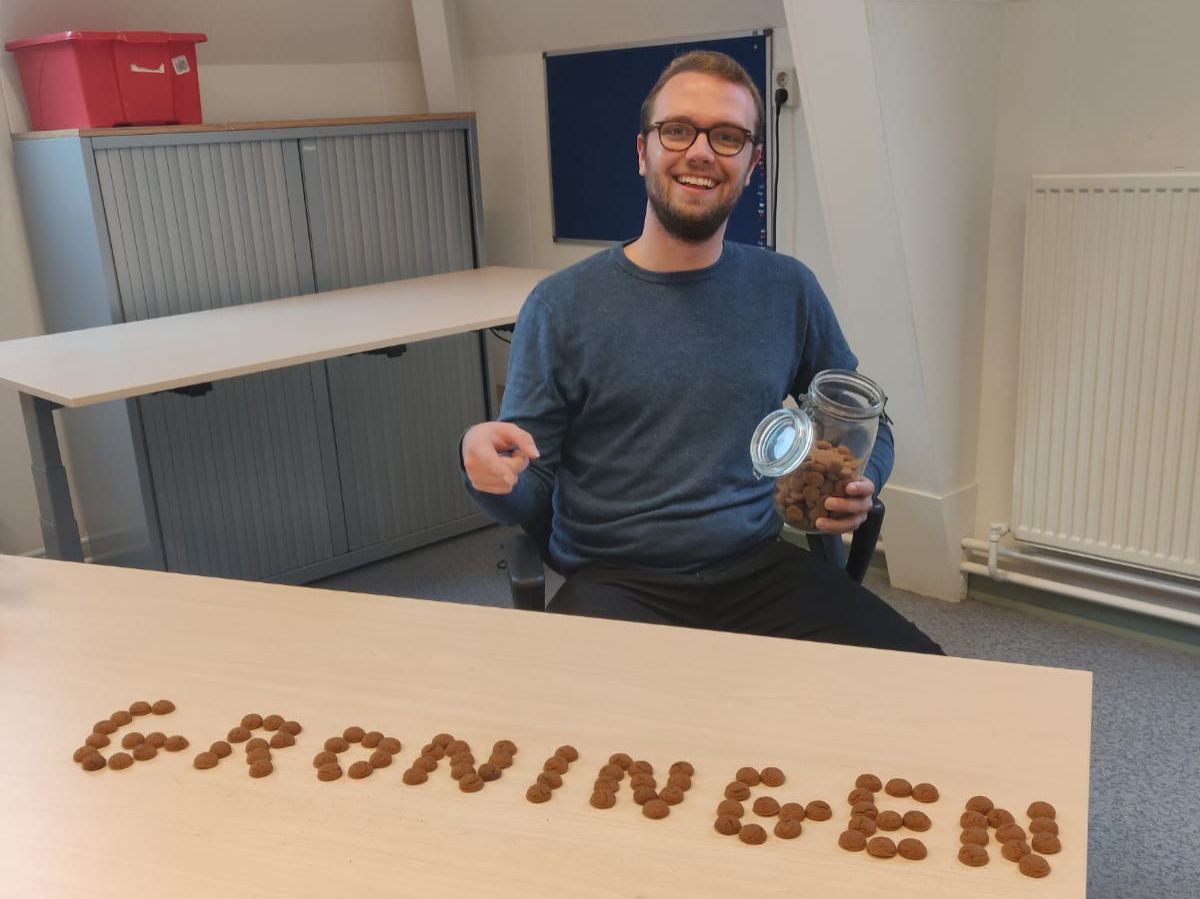 Party picks:

Events:
Opening Forum Groningen
This Friday the time has finally come: the forum is opening! While public opinion on the building's design may be split, there are a lot of reasons to be excited. The forum will be the cultural heart of Groningen, housing a cinema, library, media labs and restaurants under one roof. To kick-off the opening, there will be 24 hours of non-stop events taking place which almost compares to the opening hours of a Berlin nightclub. From retro games to grease sing-alongs or a cat video fest, there are a lot of different things on offer, so make sure to check it out.
Code Sangala x Viva Con Agua Groningen
If you are looking for a wholesome event to attend this weekend, then look no more. This Sunday, Masmas is hosting Code Sangala, a musician on a mission. Next to promoting Malawian music, Code is also the founder of the NGO 'Music against Malaria' which organizes fundraisers to refurbish malaria clinics in Malawi. This time, however, Code will be raising money for Viva Con Agua, which aims to provide clean drinking water worldwide. The entry is free of charge, but donations are encouraged!
World Press Photo Exhibition 2019: Groningen, the Netherlands
The World Press Photo award is an annual photography contest, in which the most striking press photos are chosen in an effort to stimulate photojournalism and promote it to a wider audience. This year the best photos out of nearly 80000 submissions have been selected, and you can now have a look at them in the Synagogue in the Folkingestraat. The exhibition will run until the 8th of December, so you have some time to check it out even if you already have made plans for the weekend.

Diwali 2019 - The Festival of Lights
This Friday, the GISA (Groningen Indian Students Association) is hosting one of it's biggest parties of the year. If you have ever been to India you know Diwali is a huge deal. It's one of the most important festivals in Hinduism and for the five days it lasts, the whole country is in celebration mode. GISA wants to bring some of those festive vibes to Groningen, and will organise an event showcasing traditional Indian music, cuisine and dances. They will even have a Bollywood disco to top it all off!

Live Model Drawing Workshop @Lust
Are you interested in seriously upgrading your doodling skills? Then this live model drawing workshop might be interesting for you. Open for everyone, from amateur to professional, you have the possibility to "develop the basics of live figure studies and portraiture" and learn "how to create the illusion of 3-dimensionality through light and shadow". Now if that doesn't sound convincing, I don't know what does. And who knows, maybe this workshop could be the beginning of a new artistic career?
Pepernooten baking
If you are new to the Netherlands it is quite likely that you have never heard of pepernooten before. These miniature cookies, however, are THE thing during the Dutch Christmas season. This Sunday you have the chance to test your baking skills and make your very own at ORKZ, which used to be the largest squatter house in the Netherlands. Bonus tip: Self-made Pepernoten make for a great secret Santa gift!

GIF of the Week
About the author
Asmo
Hey there! My name is Asmo and I'm a Finnish/German student exploring life in the Netherlands. Besides being into photography and politics, I am currently doing my Master's degree in European Law. Oh, and I write blogs as well.
Comments