#TheCityIsOurCampus 17-19 May
| | |
| --- | --- |
| Date: | 16 May 2019 |
| Author: | Marije |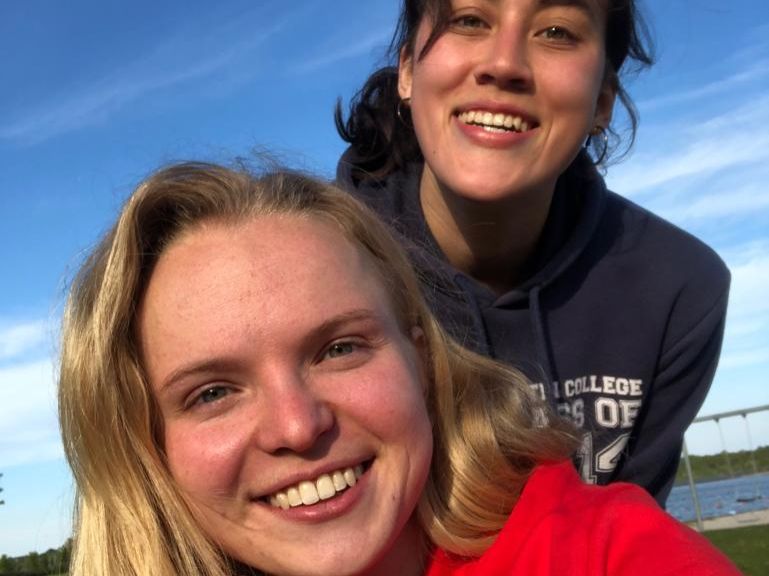 Party Picks
KopjeK 10 jaar w/ Job Jobse & Luc Mast
Techno Family at HSA, Groningen
OOST • For The Ravers w/ Antigone + Long Bram
LOFT: San Soda • Black Dynamite • Pushin Wood • Duke Hugh
This week is arguably one of the best weeks of the year (according to my sister): it's Eurovision Song Competition week. Sadly, if you didn't know about it, you've already missed the first semi-final last Tuesday; however, you haven't missed the chance to support the Netherlands in the semi-finals Thursday evening! As always, we're "very sure" we have a chance at winning the finals with Duncan Laurence's song Arcade.
In reverence to this great and corny annual event, this week's blog is subdivided into two different events' sections: Music-related events and other events.
Music Related Events
Eurovision Finals
Saturday is the big night for all the Eurovision fans out there. Want to enjoy the corny atmosphere which is the epitome of Eurovision to the fullest? Go out to various places across the city Saturday evening to watch the event live with friends and strangers. Different pubs will be showing the event in the city like De Graanrepubliek or Café de Prins.
ESN Culture Event: NNO plays 'Musical Movie Stars'
This weekend ESN is also sticking to the music theme with their cultural event starring the Northern Netherlands Orchestra. They will be playing music from classics like 'The Godfather' and 'Star Wars'. If you feel like this weekend will bring out your music connoisseur side, this is the perfect event to practice at.
DOT Dome Cinema: The Biosphere Experience
After spending Saturday night making fun of all the corny Eurovision songs, the logical next thing is to go to The Biosphere Experience combining projections from the Prague planetarium with alternatively-techno-leaning music created by Norwegian musician Jenssen. After watching this preview I was left semi-paranoid and relaxed at the same time, so I still need to decide if I need this stress in my life.
Cats like to Rumble
Another music event this weekend. Is Eurovision not quite up your alley, and you don't think electronically created music should be considered music? EM2 is hosting Cats like to Rumble IV, featuring good old rock 'n roll style music.
Disclaimer: there won't be any cats :(
Swinder + support | VERA Groningen
And even more music.
Other Events
If you're as sick as I am of all the music related events going on this weekend after reading the above section, here are some pleasant palette cleansers.
Stranger Things Have Happened: Only Human
The improv comedy group Stranger Things Have Happened, not to be confused with the tv show, is performing at USVA this Friday. However, if you have not yet watched the tv-show Stranger Things, I suggest making a list of your priorities and taking a long hard look at yourself in the mirror, followed by an evening of binge-watching the first season.
"Lekker Kletsen" - Dutch Language Sessions
We've mentioned this event before, however, as it's a great opportunity for people learning Dutch to practice their skills we are adding it here again! If you're frustrated at all the attempts you've made to speak Dutch where the other person turned out to be an international or switched to English because of your accent, this is the event for you. Lekker kletsen gives you an informal setting to practice and develop your Dutch.
EM2 ✰ Secret Garden ✰ Opening
It's supposed to be 21 degrees outside this coming Sunday, so why not go outside and pop by the EM2 opening of Secret Garden to play some jeu de boules with friends and have a chill time. I'll tell you why, there'll be scattered thunderstorms throughout the day, and you don't need that kind of negativity.
Reopening of De Papiermolen
As mentioned above, the weather, temperature-wise, is getting better and better! The outside-pool "De Papiermolen" is officially opening again this weekend. Public pools, great weather, children outside having fun and peeing in said pool, that's how you know summer is getting closer.
GIF of the week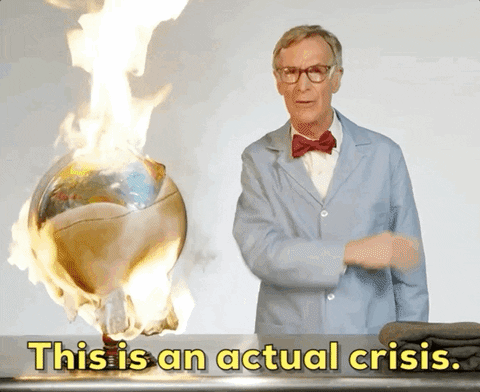 About the author
Marije
Hi! My name's Marije, and I study English Language and Culture. I'm half Dutch half German, but I grew up in Africa (starts thinking of suitable Mean Girls quotes to reference). When I'm not out, studying or writing something, I'm inside, wrapped in a blanket binge watching a new tv-show.
Comments