Restaurants from around the world in Groningen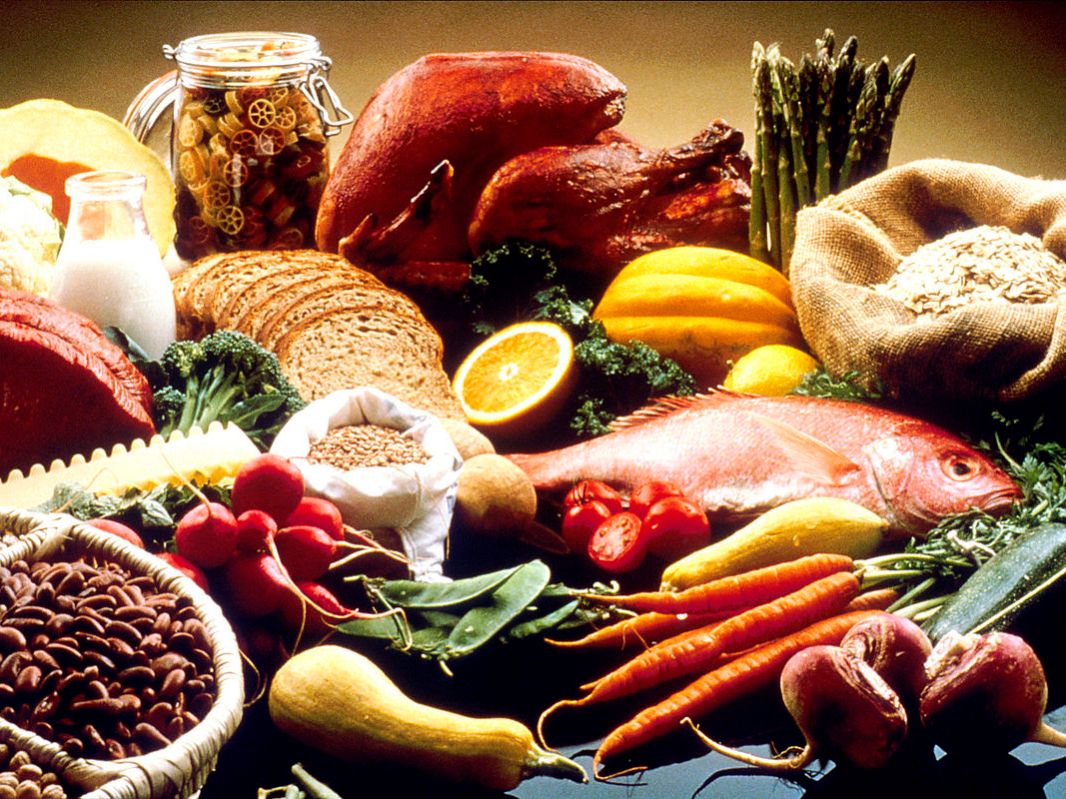 Groningen has a lot of options to cook your own international meal. But in the end, we're still students, which means cooking takes up valuable time from our busy busy lives. Luckily, there's plenty of restaurants serving food from all over the world in Groningen - here are our best picks.
Americas
Loeks Burgers and Shakes - Great burgers and huge milkshakes.
Pappa Joe - The so-called 'best burgers in town', and to be honest I can't disagree. Maybe I am a bit biased though as it shares my name, and everything to do with Joe's and Joey's is awesome (except Stalin that is).
Ribhouse Bronco - Enormous steaks and unlimited spare ribs. Great for everyone who feels normal restaurant portions aren't big enough. Their decorations seem pretty racist so you may want to sit outside.
Sabor a México - Traditional Mexican food in the old V&D building.
Four Roses - Largest tequila-bar in Europe, with 100% blue-agave tequila and mezcal. Their food, however, is not… the most authentic.
El Santo - Promises classical Mexican food instead of Tex-Mex made on traditional tortillas.
Warung Jawa - Authentic Surinamese food. Also available for takeaway.
New York Pizza - Haha no.
European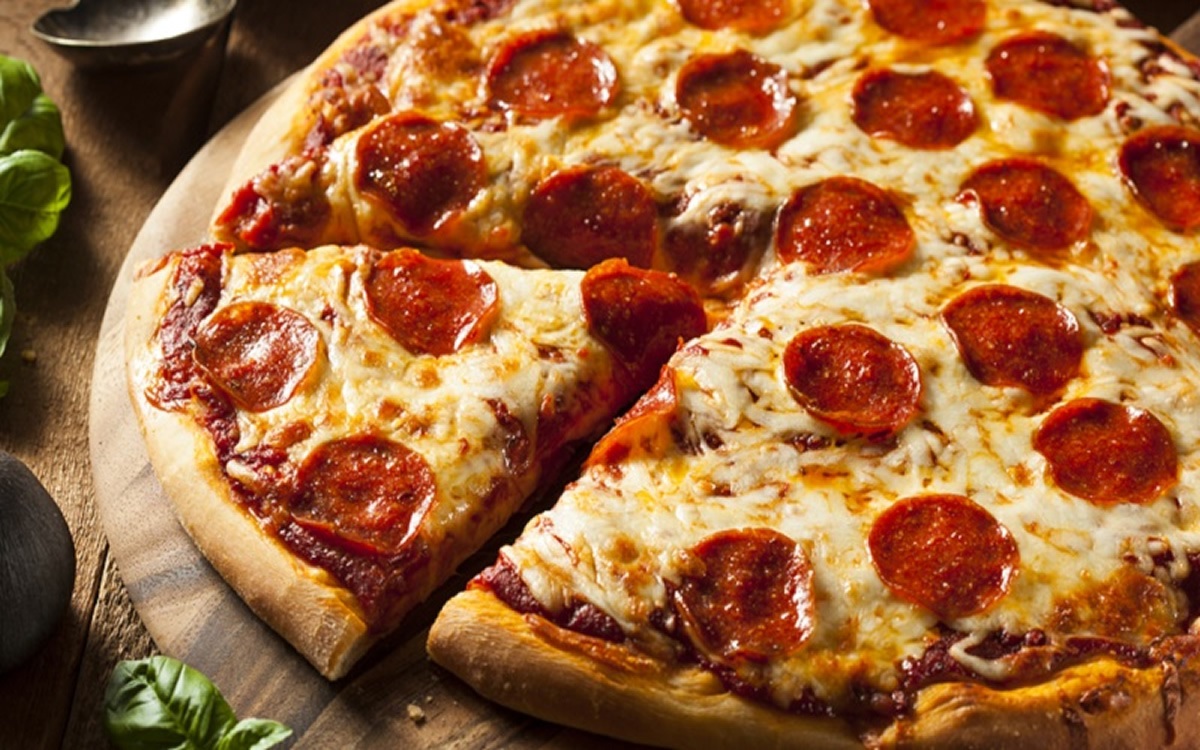 Gustacio - The best Italian restaurant in Groningen, hands down.
Italian restaurant "Alice" - Great authentic Italian food that's not just pizza or pasta. Also, limoncello.
Het Scandinavisch Dorp - Serving Scandinavian lunch, dinner and high tea. Probably not exactly NOMA but may beat IKEA.
Cave Oporto - Portuguese restaurant - serves Pasteis de Nata so seems legit.
English pub Dogs Bollocks - General English drinks and dinner. Also a great place to watch the English team in international sports, and subsequently cry when it doesn't go well.
Louis XV - Chique French restaurant, great to impress your parents when they come visiting. Real French people won't like it - but what do they like?
Moro - Mediterranean food, with options for single courses and tapas. Try the Sea Bass or Chicken Tagine.
Greek restaurant "De olijfboom" - Both a food store and restaurant, reportedly serving the best Greek food in Groningen.
Macedonia - Balkan restaurant - This restaurant has been around in Groningen for ages. Offers a discounted student-menu
Eetcafe Diep- Modern European - A wonderfully curated mixture of classical European dishes and locally produced Dutch ingredients
Ps. want German food? You may need to catch a boat to Borkum, a train to Leer, or ask one of the many Germans in Groningen to make some. Also, if you want to start a new restaurant in Groningen, German style will be a guaranteed success…
Asian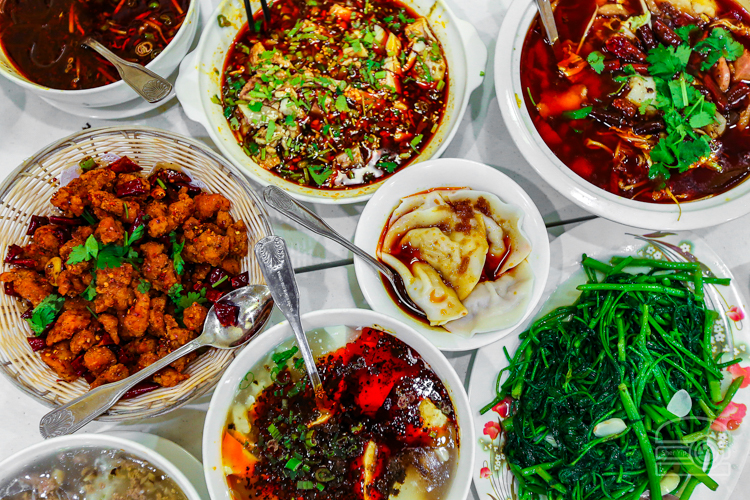 Spices - The only Indian restaurant in Groningen owned and run by Indian people
Konbu Streetfood - Vietnamese street food for decent prices. Possibly even affordable to buy your friends dinner.
Pho Saigon - Weird looking place with good Pho and Banh Mi.
Hanasato - Traditional Japanese restaurant which serves shabu shabu and himono - also, this place is not cheap.
Javaans eetcafe Zuiderdiep, "Toko Semarang" and "De Omhelzing" - Three Indonesian restaurants, with the latter serving biological food', although it's honestly hard to tell which one is most authentic. Guess we're gonna have to try them all
Cho Fah - Thai curry and other Thai food. This place is always full so be sure to make a reservation.
De Kleine Moghul / Curryhuis Groningen - Colorful restaurant serving great Indian food

Middle Eastern
Turkish restaurant Mangal - Magal doesn't look fancy, but their food is great and made on a charcoal grill.
Padang - Moroccan / Berber food - Traditional Moroccan food served in a little brown cafe in the middle of the Korrewegwijk. Hard to find, but worth it.
Fatoush - Lebanese food - Serves mezzes - tapas-like dishes.
Topoli - Persian food - Especially good if you are really really hungry.
African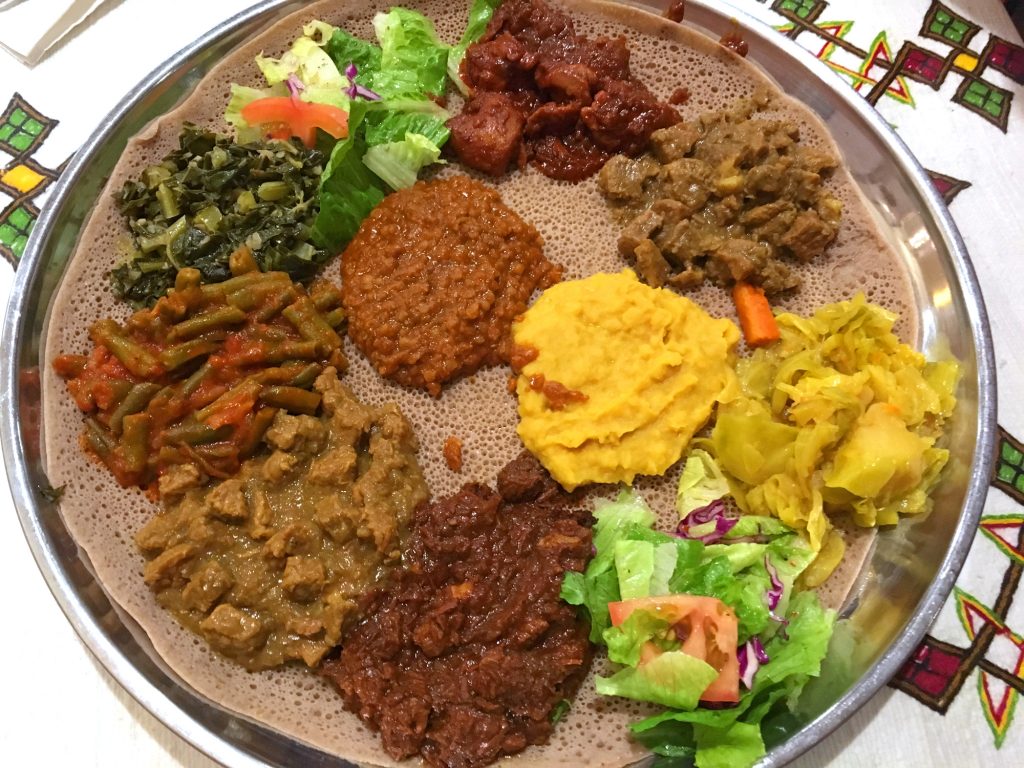 Mo"flow - Syrian dinner and Ethiopian lunch - only certain days so be sure to check their website first. The only place to get Ethiopian injera north of Paris.
Mechoui - North African dinner in a tapas style- quite expensive, but worth it for their silky smooth Labneh.
Aussie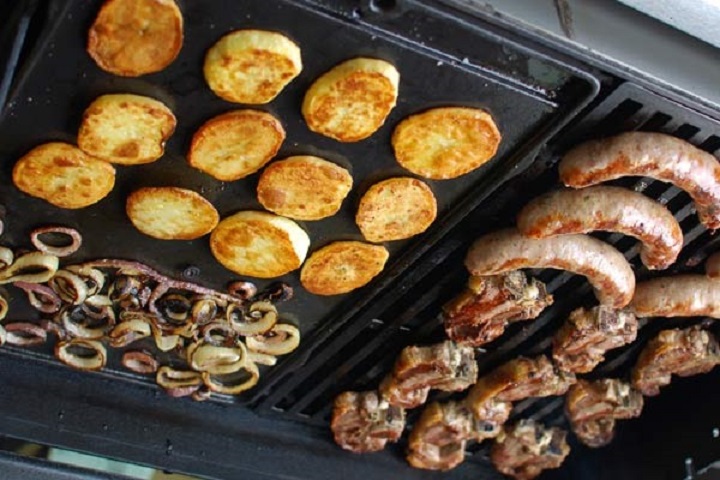 Pacific Aussie Pub and BBQ - Groningen isn't overflowing with options for Australians, but we do recommend this one.
Overall
Eeterie De Globe - United Kitchen - invites women from different countries to cook meals from their native country. Also aims to improve integration through this project.
Bonus: Restaurants that serve typical Dutch food
Roezemoes - The Dutchiest food you're ever gonna find in Groningen (stamppot!).
Pannenkoekenschip - Classic Dutch pancakes. Also available with questionable international toppings.
WEEVA - If you want to go Dutch, try the typical Groningen dessert "poffert".
Now we know that we missed out on great restaurants - and we want to know about them. Drop us a comment about which place serves the best food from your country.
Comments