Packing to come to the University of Groningen 2019
| | |
| --- | --- |
| Date: | 16 July 2019 |
| Author: | Marije |
So, you're starting at the UG in September 2019. So exciting. But what should you bring with you - and what's best left behind with mom and dad? In this guide, I'll try to help you a bit based on my own experiences. Note: some of these things can also be bought in the NL, so consider how big your suitcase is, how you are travelling and the price differences in your country to the NL.

Clothing
Let's start with clothing! Don't forget that the Netherlands is a cold, windy and rainy place during the fall/winter months, and you'll be biking everywhere, so don't leave your winter clothes at home. Also, don't bring too much - you can always go shopping later.
Warm sweaters, a scarf, gloves, (cute) hat, a winter coat, a rain jacket, boots. And an umbrella can't hurt either - but you can also just buy one in Gro.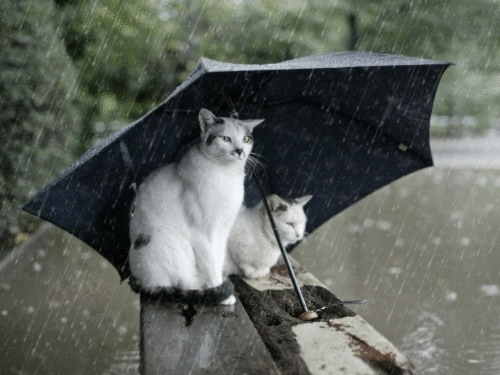 Summery clothes for the spring and summer season.

A bathrobe and slippers to walk to the shower in student houses and some pyjamas

Underwear and socks: bring extra, because you can get a bit behind on laundry, especially in those first few weeks!

Workout clothes, including something to swim in. Pro-tip: a lot of students are also dressed casually when studying at the library or even in class, so track pants and your

UG hoodie

are perfectly fine to wear (although some people dress up like they're already lawyers and doctors).

Going out clothes. Note: The Dutch are pretty casual dressers - so you'll be perfectly fine going out in jeans and a tee.

One fancy outfit, for all the gala's or any more official occasions you'll attend. Also, one job-interview or presentations outfit. You probably won't need your fancy outfits often.

Bags: one for school, one for the gym, one for going out and possibly a bigger one for any weekend trips/going home to mom and dad.

Anything you feel really good in, for those first days when you want to make a good impression.
For your dorms
What to pack for living in a student house is pretty dependent on where you'll be living. SSH houses like Winschoterdiep or Frascati will already have any basics like pans and pots (and a microwave/fridge). Other student houses won't have much yet - so check with your new roommates what is needed.
For students coming from far away, it might be easier to buy a lot of stuff once you are in Groningen. Check out: Mama Mini and of course IKEA for most essentials.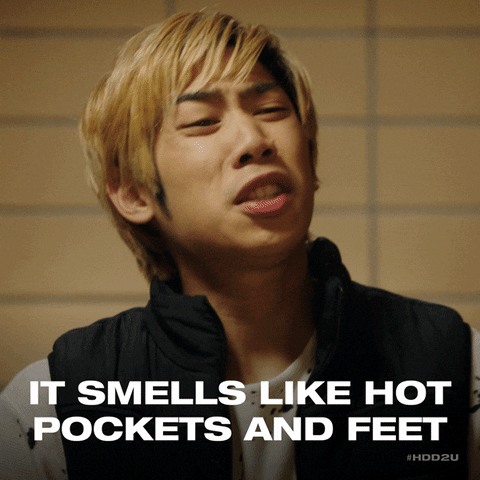 Plates, cutlery and cups. How many you need really depends on where you will be staying! Also: a refillable water cup. It's also handy to have tupperware to save meals and leftovers for the next day.

Food: you should invest in all the basics like oil, herbs, pasta, rice, popcorn and some canned food. You can bring them or buy them in Groningen - depending on how you are travelling and where you are from. If you can, consider bringing your favourite food from back home. They might not have it here in Groningen. So it would be the perfect comfort food. I always bring this spicy tikka sauce from Zambia cause I love to add it to basically everything I eat.

For cleaning: lysol wipes are a lifesaver…

Also: you can never have enough toilet paper.

Products: you can get most products here, like shampoo or makeup, but it may be worth stocking up on your favourite products from your country/region.

Electronics: Bring a power strip. And make sure you bring a few power outage converters if you're from the UK, the US, India and many other countries. You can check

here

if you need one. The worst thing that could happen is arriving and being unable to charge your phone or laptop!

Bedsheets! If you are moving into a regular student house rather than SSH, you'll also need a blanket, pillows, mattress and bed frame.

A few regular towels and a beach towel.
School things
A notepad, a few pens and highlighters are mostly what you need, other than a laptop and possibly a scientific calculator.

You'll be able to print at Uni with your student card, so you don't need a printer.

Books: quite often you'll be able to buy your books second-hand or through study organisations.
Other
Earplugs can come in very handy when living in a busy student house

First-aid kit, tool kit and sewing kit, maybe duct tape.
Fire-alarm - especially if your apartment doesn't have them already.

Fairy lights, posters, photos.

Popcorn machine, grill-cheese iron, mini-fridge → not essential, but definitely will make you popular amongst your roommates.

Bring a few of your favourite books that you re-read often, but don't bring all your books!
Be sure not to overpack, you don't need as much as you think and you don't want to have useless stuff lying around your (probably kinda small) room. Also, you might move around a few times during student life, and it's a hassle to have to go through a bunch of extra stuff.
What are you packing?
About the author
Marije
Hi! My name's Marije, and I study English Language and Culture. I'm half Dutch half German, but I grew up in Africa (starts thinking of suitable Mean Girls quotes to reference). When I'm not out, studying or writing something, I'm inside, wrapped in a blanket binge watching a new tv-show.
Comments