Making the Most of the University Welcome Days
| | |
| --- | --- |
| Date: | 16 July 2019 |
| Author: | Marije |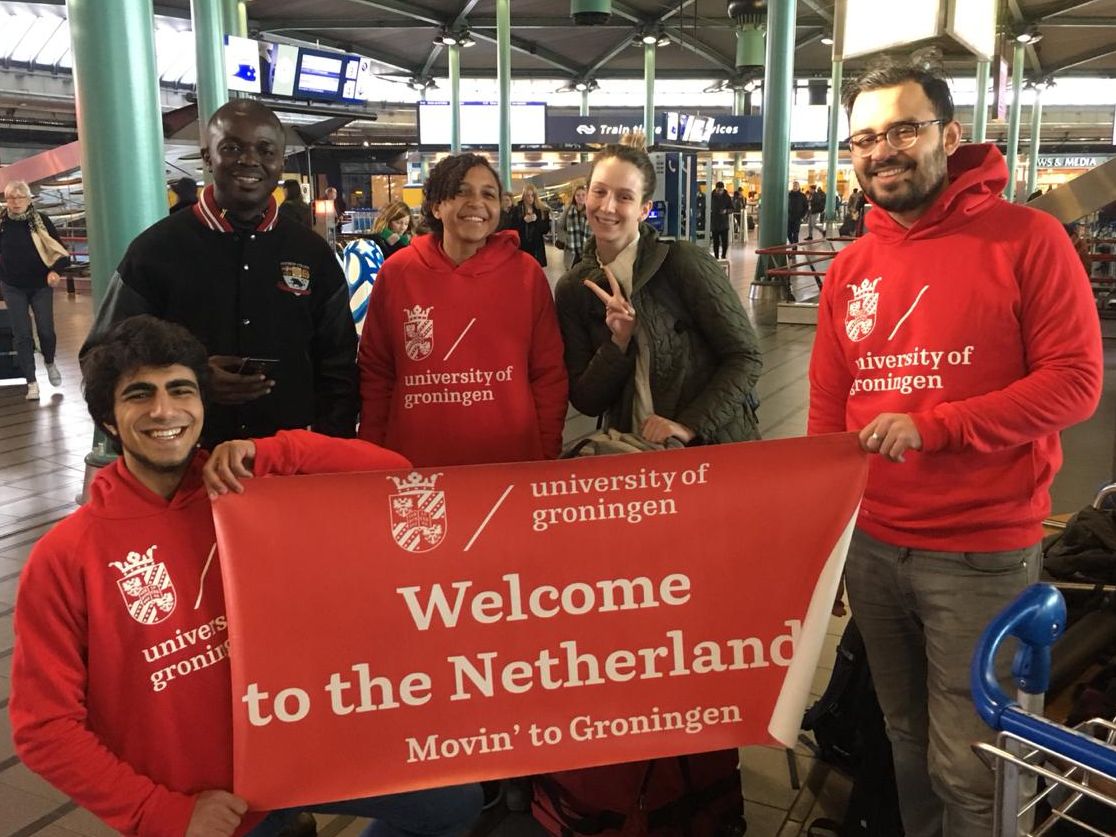 If you're beginning with your first year in September, then this blog is for you. Every year, University Welcome Days are organised for incoming students who are coming to start their studies in the Netherlands. The first few weeks after Movin' to Groningen can seem rather confusing; we've created a few tips to help you take complete advantage of the welcoming weeks when you arrive. This way you're completely prepared and you can focus on having fun rather than stressing out! #MovinToGroningen
When You Arrive
If you're arriving at Schiphol on the 26th or 27th of August, the university has organised a Schiphol Pick-up to help you find your way to Groningen. Student representatives will be waiting for you at a specified meeting point in very obvious University-red shirts. If you are not arriving on these two days, the Netherlands has very helpful apps to help you navigate the public transport.
You can check the NS website for the train schedules and 9292.nl for public transport in general. Both of these are also available as apps. These apps will keep you up to date about whether the trains are delayed or about other possible disruptions between Schiphol and Groningen when you first arrive.
Things to sort out for the Immigration Day
The immigration day is for non-EU students and will be on the 28th of August at the Oosterpoort. There will be a lot of different staff there to give you information and help you out if you have any questions. Time-slots will be allocated automatically via email in August. To make the most out of this day you should consider sorting out a few administrative things outlined below.
You will need to register at the municipality. Don't forget to pick up your residence permit! For non-EU/EEA students, you will need your residence permit or a letter from the IND (who will be at the immigration day as well) proving that you've applied for the permit. Set-up a Dutch bank account while you're already being so productive, and look into whether you will need to get Dutch health insurance, or whether you're already covered.
The Welcoming Ceremony
The next Welcoming Ceremony will be held on the 29th of August 2019. You will receive information in the form of speeches from university representatives, members of the city council, and ESN, the international student organisation. There will also be workshops and an information fair where you can find out about Groningen's city life, Dutch culture, and arguably the most important workshop out there, how to bike through Dutch traffic.
Welcoming PARTY!
The Welcoming Party is hosted after the Welcoming Ceremony. It's a big party for all the new students (both Dutch and International) and is more of a festival than a party. The venue has several stages with bands and a chill room. This aftermovie gives you a sneak peek into what you can expect from the welcoming PARTY!
Free Stuff
Don't forget to take advantage of all the possible free things you can get at these events. You're a student now, and part of the student life is living on a budget. Taking advantage of all the free food, drinks and goodie bags is a big part of that. Plus, its free stuff... so why not?
Introduction weeks
A great way to kick off your time to Groningen is to join an introduction week. You can read more about my ESN introduction week and KEI-week experiences here. There are also different student association introduction events and faculty-specific introduction weeks you can join. So don't stress, don't hold back and let your first few months in Groningen be ones to remember!
If you have any additional tips on making the most of the welcoming weeks, let us know in the comments below!
About the author
Marije
Hi! My name's Marije, and I study English Language and Culture. I'm half Dutch half German, but I grew up in Africa (starts thinking of suitable Mean Girls quotes to reference). When I'm not out, studying or writing something, I'm inside, wrapped in a blanket binge watching a new tv-show.
Comments