Luc's Short Stories in Groningen
| | |
| --- | --- |
| Datum: | 10 december 2020 |
| Auteur: | Luc |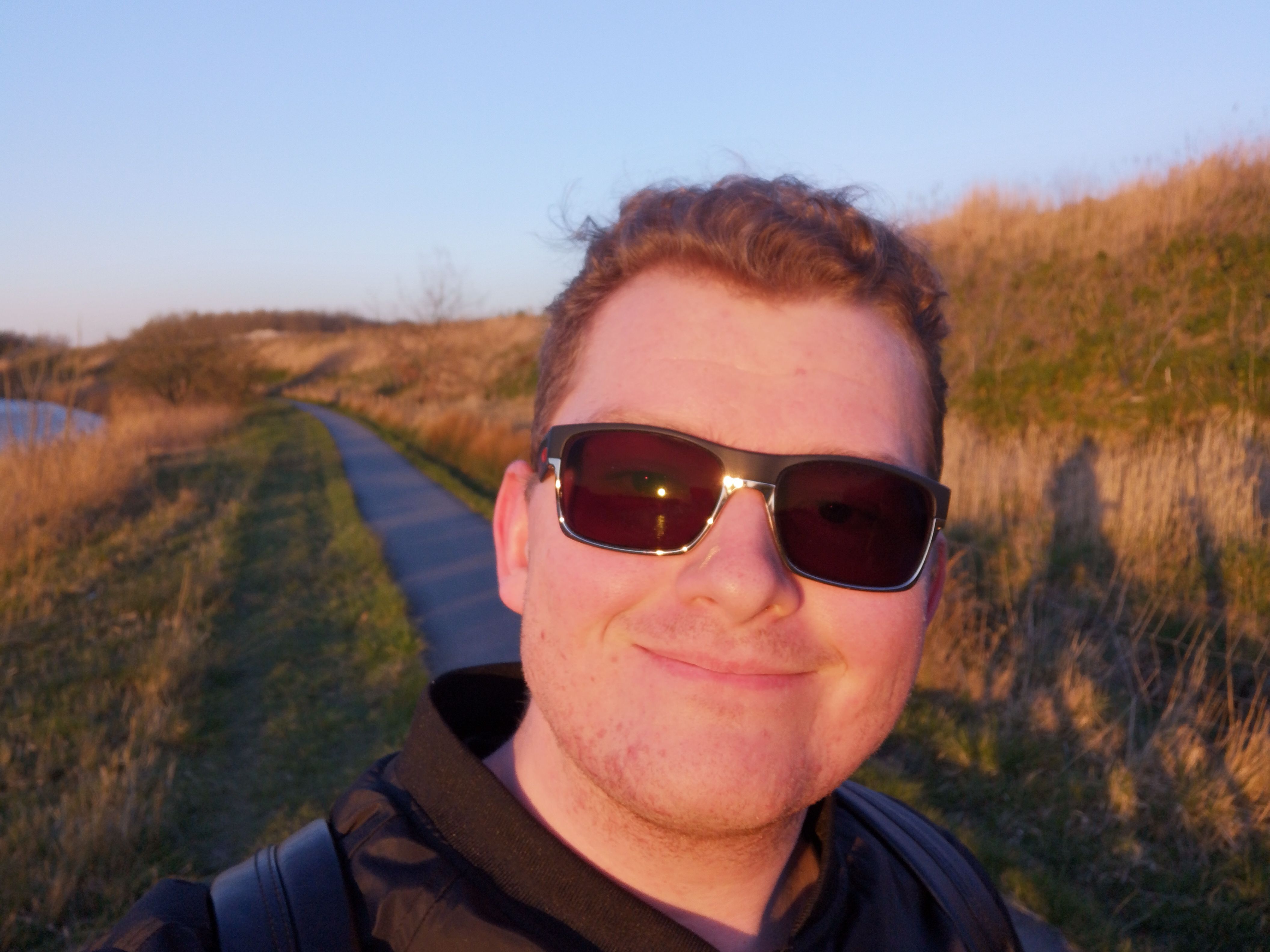 As a non-Dutch / non-European student, it can be a little awkward to adapt to a new city - but it is totally worth it! While there have been many great moments during my time here, there are 3 moments that stand out for me and perfectly summarise my awkwardness of being the 'new kid on the block' in Groningen. From biking around town to friendships and embarrassing myself in class, there has never been a dull moment.
1. The Window Ledge
Having been admitted into a competitive programme like LLB International and European Law, you would think that I have some degree of intelligence and common sense, but that is apparently not always the case for me. Here's why: during my second ever class at the UG, I confidently walked to the window to get something from my bag, bent over really quickly and on my way down smacked my head against the window ledge. I remember whispering some words that should not have been said in front of a class full of strangers and my Legal English tutor! After my outburst, I turned around, thinking that nobody had noticed, and to my horror, the whole class was silently staring at me. I felt a wave of embarrassment, and the urge to dive straight into a canal seemed really appealing. I calmly returned to my seat, the class still staring at me, and after a few seconds my tutor says, "are you alright?" I just nodded, and the class erupted in laughter. Although I was super embarrassed at the time, looking back, it is one of the funniest memories of my first few weeks at university and I still laugh about it with friends today. It goes to show that things can sometimes seem worse than they are, and making mistakes and doing stupid things are a great way to learn and make really good memories.
2. The Biking Incident(s)
Biking can be a little tough at first, especially if you are an awkward, tall, South African weighing the same as a baby elephant and was last on a bicycle at about 8 years old. I was very eager to embrace the biking culture of Groningen - after all, this IS one of the reasons that Groningen is the healthiest city in the Netherlands! What they don't tell you, is that most Dutch people learn to cycle at a really young age and it is second nature. Needless to say, if you haven't been on a bicycle for a while, it can be daunting to cycle with people who can ride without using their hands, while transporting the contents of their home on their back wheel! This story begins, as many do, with an attempted cycle into the city-centre after socialising with a few friends (throwback to the pre-corona times). As told by my friend, who was cycling behind us, on the driest, straightest road in Groningen, he saw me tip over onto my side - while still peddling. The commotion caused my best friend to turn around, and as good friends do in the face of minor disasters, laugh uncontrollably. In fact, she laughed so hard, that she herself flew over the handlebars of her bike! But dont worry too much, no permanent damage was done. The good news is that we got up, and were basically unharmed. However, the same could not be said for my bike – I had somehow managed to bend the front-wheel beyond recognition like it was an iPhone 6 in someone's skinny jeans.
Adapting to cycle culture can be awkward at first, but I am so grateful to have the freedom to get on my bike and ride through the city without having to worry about lots of cars or waiting for public transport. Groningen is full of great bike paths and scenic routes but it is also really important to know how the basic cycling rules work as then you should be in no danger at all! Have a look at this blog about surviving bike life in the Netherlands. Learning to cycle is pretty much based on trial and error. If you do have a crash like mine (and I have had many) just pick yourself up, laugh it off, and get back on your bike - after you have made sure you are okay and finished unbending what might be bent, of course.
3. Heart-warming Moments
Although we can get dragged down by all the negative things that have happened with the coronavirus there are still so many good things about life. As I've already shared some of my silliest moments, I thought I should share a few heart-warming moments that I have experienced this year. Firstly, the friends that we make during the course of our studies become like family – especially those internationals who, like me, have not been able to return to their families this past year. At the beginning of lockdown I was really worried that I would not be able to cope without in-person lectures and physical interaction with my fellow students and friends. Especially when good friends went back to their home countries to "wait out the pandemic." I did not have to worry that much, my friends and I, who were still in Groningen, managed to get together and have some lovely times. We even threw a Thanks-giving: friend edition, and gathered at a friends house, while cooking and enjoying each other's company! I am so grateful to have this time with the friends I have made here.
I think we are really lucky to be living in the age of social media and the internet. Although people might be far away, video calling has been a life saver. I believe that one of the best things about living in Groningen is the vast international student community. Being so far away from family means that you form stronger bonds with your friends, and at the risk of over-using the cliche, Groningen has given me a second family and a home away from home.
Small things like cycling with a friend, or befriending the neighbour's cat by secretly feeding her cat treats because you really love having contact with another living creature, have really made these extraordinary times more manageable!
Over de auteur
Luc
Hi there! I am Luc, a South African student of International and European Law. In my spare time you will find me consuming Netflix, playing guitar and singing, cycling around, spending time with friends and whispering "what a cutie" to every dog and cat that happens to walk past me in Groningen!