Why is Groningen the healthiest city in the Netherlands?
| | |
| --- | --- |
| Datum: | 04 december 2020 |
| Auteur: | Danique |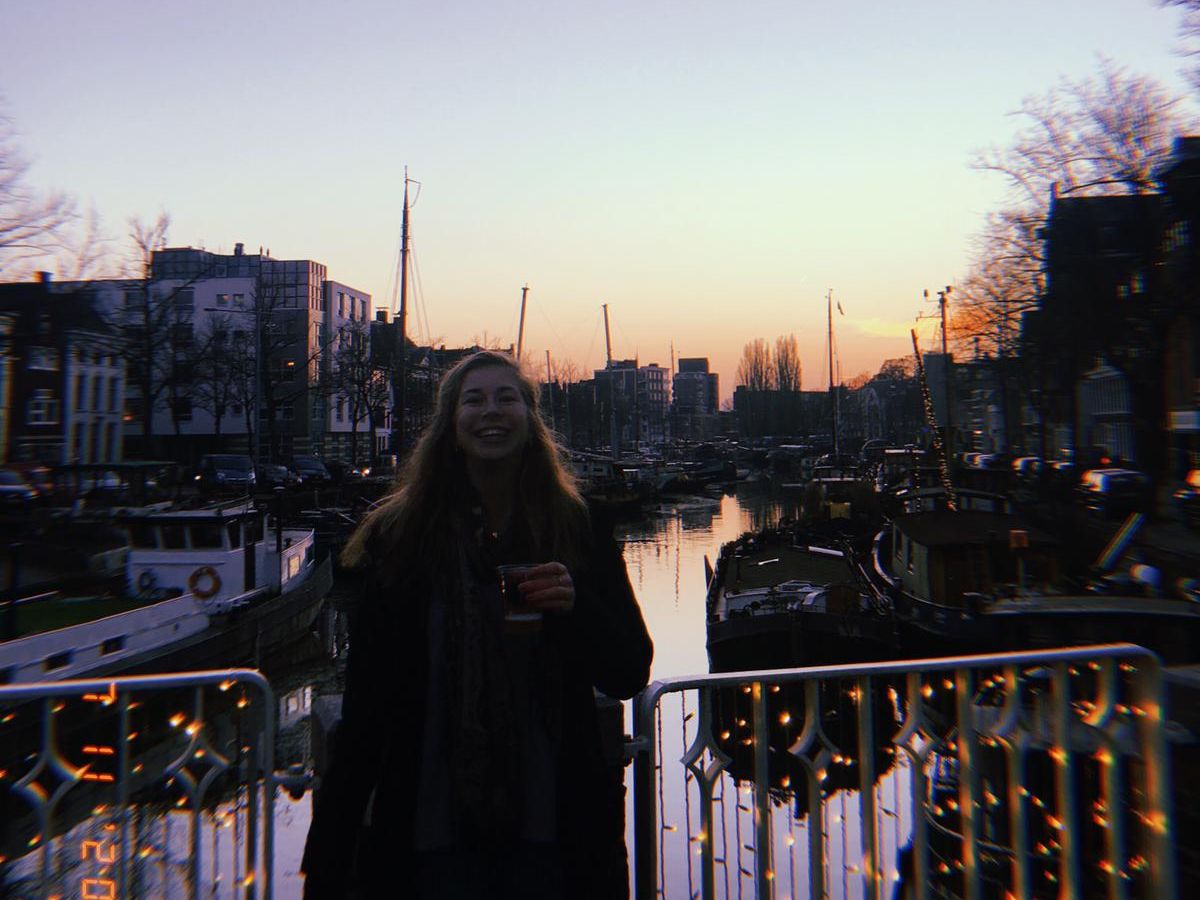 As the title of this blog suggests, Groningen has been crowned the healthiest city in the Netherlands. While we already knew that, it's more convincing now that Arcadis, a Dutch civil engineering group has published a ranking of the healthiest cities. In this blog, I am going to highlight some of the key points which make Groningen such a healthy city to live in.
Little air pollution
The Netherlands in general enjoys pretty clean air compared to other countries, due to the geographical location of the country. Neighbouring the North Sea, the Netherlands often experiences a fresh sea wind which blows away any pollution that there might be. In terms of pollution in the country itself, the North of the Netherlands has the cleanest air. The south faces a higher pollution rate due to industry pollution coming from the German Ruhr Valley district, and from Dutch industry such as agricultural air pollution and chemical air pollution. The areas around the biggest Dutch cities experience higher rates of air and noise pollution due to the dense population of people, cars, and airplanes. Up in the North, in Groningen and Leeuwarden, there is less heavy industry creating pollution and the population is more spread out, resulting in lower rates of noise and air pollution. The city centre of Groningen is almost completely car-free, meaning there are relatively low rates of air pollution from car exhaust. All of the buses are electric and most people travel by foot or by bicycle, more than 60% of all traffic movement is by bicycle. By 2021, the entire city centre will be blocked off for cars.

2. Everyone cycles
As I already mentioned, the way the city of Groningen is spatially planned tempts everyone living here to cycle instead of drive. The Netherlands as a country has the highest concentration of bicycles-per-person, and no other country in the world cycles as much as the Dutch population does. Groningen is the leader when it comes to the most bicycle-friendly city in the Netherlands. The Groningen municipality has been constructing more and more 'cycling-highways' to make it easier to travel quickly through the city without having to wait for cars or stop lights. For example, there is a bicycle highway between Groningen and Haren, to entice people living in Haren to bike to work instead of taking the car. Even the stoplights favour bicycles! Did you know that Groningen is the only city in the Netherlands where cyclists from all directions are allowed to go at the same time? This makes commuting by bicycle more attractive than by car as the bicycles are allowed to go far more often than cars. All of this cycling is not only good for air quality, but also for our health! Seeing as everyone travels by bicycle, it means that the majority of Groningen is moving daily, and get their daily exercise.
3. Nature
While I must admit that the nature in and around Groningen really isn't the most exciting in the world, we definitely do have a lot of it! The city of Groningen is kind of like an island, surrounded by nature and meadows, so not just artificial parks that are common for other big cities. If you cycle 15 minutes in any direction in the city, you'll find yourself looking at a landscape of open space and lots of greenery. This is one of the reasons why Arcadis elected Groningen as the healthiest city in the Netherlands, as having a lot of nature surrounding a city and less concrete is favourable in the future as temperatures continue to rise due to climate change. Apart from the physical benefits of being surrounded by nature, it's also very beneficial for our mental health. Especially these past few months where most of us have been cooped up in our apartments or student rooms, being able to easily access nature for a quick escape from city life is good for our mental health.
4. A relatively chill mentality
In regard to student life, Groningen is relatively chill when it comes to study pressure. While of course, students are still under a lot of pressure and continue to feel more pressure, rumour has it that Groningen has the least amount of constant pressure. Students at other Dutch universities experience a higher level of pressure, as they are required to achieve all 60 credits in their first year in order to be allowed to stay in the programme. The buffer in Groningen allows for students to have a little bit more mental peace when getting settled into independent student life in their first year. Not to forget that we also enjoy experiencing student life to its fullest, such as the fact that the bars in Groningen don't have a closing time and sometimes don't close until 7:30 (pre-corona time). Of course, many students still experience a lot of pressure and stress, however, I believe that it could be a lot worse!
That summarises the key points about why Groningen is such a healthy city! Physical and mental health is an increasingly important topic, and therefore should be considered when choosing where to study and live!
Over de auteur
Danique
Hey! I'm Danique, a Dutch/American studying International Relations and International Organizations with a mild obsession with coffee, cats, and rowing. If you can't find me, look for the girl (almost always) wearing pink and writing blogs.