Luc's MOOCs
| | |
| --- | --- |
| Datum: | 13 januari 2021 |
| Auteur: | Luc |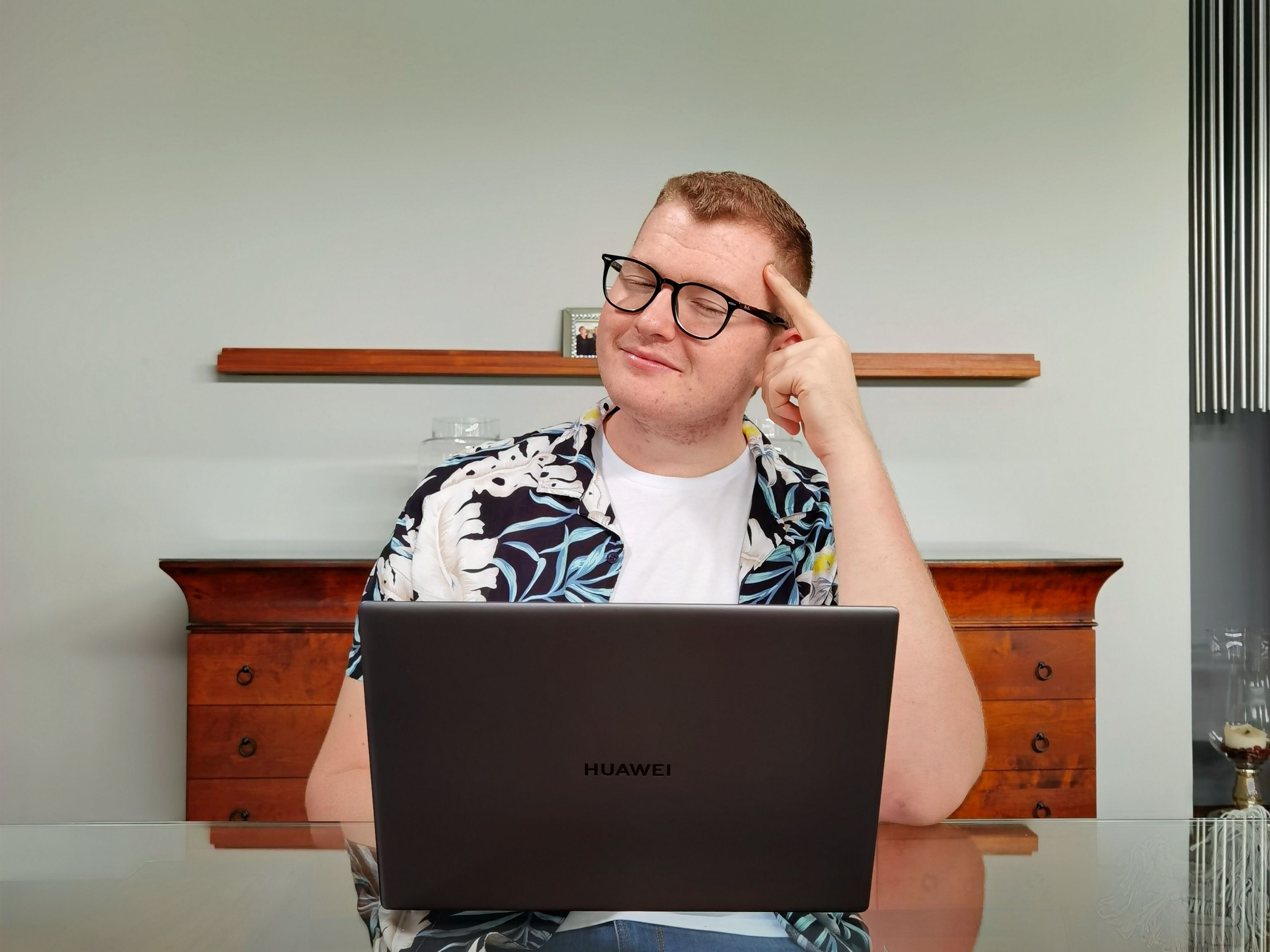 MOOC. What even is that? Not only is it the sound cows make when greeting other 'cool cows', but it also stands for Massive Online Open Course. A MOOC is a great way to learn about something new or get acquainted with the University of Groningen and its academic outlook!
Although university has been online for a while, a MOOC provides a different type of learning environment. One that encourages you to follow at your own pace and learn something in a new field!
The University of Groningen offers a number of MOOCs for anyone to follow! Whether you're a high school student, university scholar or just someone who would like to learn something new! Lifelong learning never stops. I have compiled a list of MOOCs that have interested me, some are available to follow immediately and others will become available throughout the year.
1) Introduction to Dutch (from 22nd February 2021)
Dutch person:"Hallo, hoe gaat het met jou?"
Me (trying to be cool): "Ik ben koe!"
Dutch person: "Wat?! You are cow?"
Me (to myself): "Uhh… I really should have taken the UG MOOC on Introduction to Dutch.☹"
Although when coming to the Netherlands, you will find that most Dutch people speak really good English – I have found that trying to learn Dutch and conversing in Dutch is a great help. It shows that you are willing to embrace Dutch culture and it's great to be able to have some basic Dutch phrases stored in your quote bank. This MOOC provides the basis for conversation and basic grammar. I encourage you to attend it, if you are new to the Netherlands and would like to have an introduction to the language with some examples of Dutch culture!
"Succes!"
2) Why Do We Age? The Molecular Mechanisms of Ageing. (Available now)
Me: "Granny, why is your skin so saggy? Why do you have wrinkles?"
Granny: "From the stress you are causing me with all these questions…"
Me (to myself): "Hmmmm… I wonder if aging also makes you grumpy."
Aging is one of the uncomfortable inevitabilities of life. Understanding the Science behind the aging process, which all creatures go through, is really interesting - and the UG has got you covered! In partnership with the European Institute for the Biology of Aging, you can participate in a 6-week course where you'll be exposed to the current theories of aging and the molecular and cellular processes behind them.
3) Decision Making in a Complex and Uncertain World (From 8th March 2021)
Me (at the supermarket): "There are so many different types of coffee to choose from. Do I want light roast, or medium-light roast, or medium-dark, or dark, or dark-dark, or darker than Iceland on the winter solstice??"
Me (internally): "This is such a complex decision. I'm uncertain of what to get."
Of course, the MOOC offered by the Faculty of Economics and Business will encompass a little more than your coffee preferences. In this course, you will learn about the basic principles of uncertainty and complexity. Also, you will be able to watch different staff members from different faculties introduce you to complex systems in their field of expertise. Finally, a discussion of the financial crisis of 2008 will be held. By the end of the MOOC, you will have a better understanding of how decision-making is developed in complex situations.
4) Young People and Their Mental Health. (Available now)
Young person: "I am feeling a little stressed out and a little low"
Me (young person with back pain): "I feel the same way. But luckily, I found a course with some advice for what we can do. And it's free!"
Jokes aside, mental health is something 1 in 5 young people struggle with. It is not to be taken lightly and, it is important to educate yourself on mental health – even if you do not suffer from any issues. This MOOC will help teach you how to recognise common mental health problems, see how they arise and learn what you can do to prevent them and what to do if you suffer from them.
This course is designed for young people and offered by the University Medical Centre Groningen (UMCG).
5) Making Climate Adaptation Happen (From 25th January 2021)
Me: "Wow, its hot"
Bill Nye: "That's because the earth is literally on fire"
Me: "We should definitely do something about that."
Greta Thunberg: "Duh."
Climate is the single most terrifying problem of our age. Viruses may come and go, with devastating impact too, but without a stable climate on our planet, we can all literally die.
In this course, offered by Campus Fryslan, you can learn about the governance tools being used to respond to climate change, as well as identifying why climate change adaptation is really important. This course will offer a good grounding in what is happening in the world currently, how governments are reacting to climate change and how we can do something about it too!
__________
I hope that these MOOCs will be useful to you and that you find something stimulating and interesting to learn! For a full list of MOOCs offered by the UG, you can take a look here.
Whether you would like to learn something new, understand the world around you, pick up some new skills or get some exposure to academic life at the UG – there is something for everyone. Don't be shy, enrol now!
Over de auteur
Luc
Hi there! I am Luc, a South African student of International and European Law. In my spare time you will find me consuming Netflix, playing guitar and singing, cycling around, spending time with friends and whispering "what a cutie" to every dog and cat that happens to walk past me in Groningen!