Is Groningen as good as people say it is?
| | |
| --- | --- |
| Date: | 16 September 2019 |
| Author: | Luc |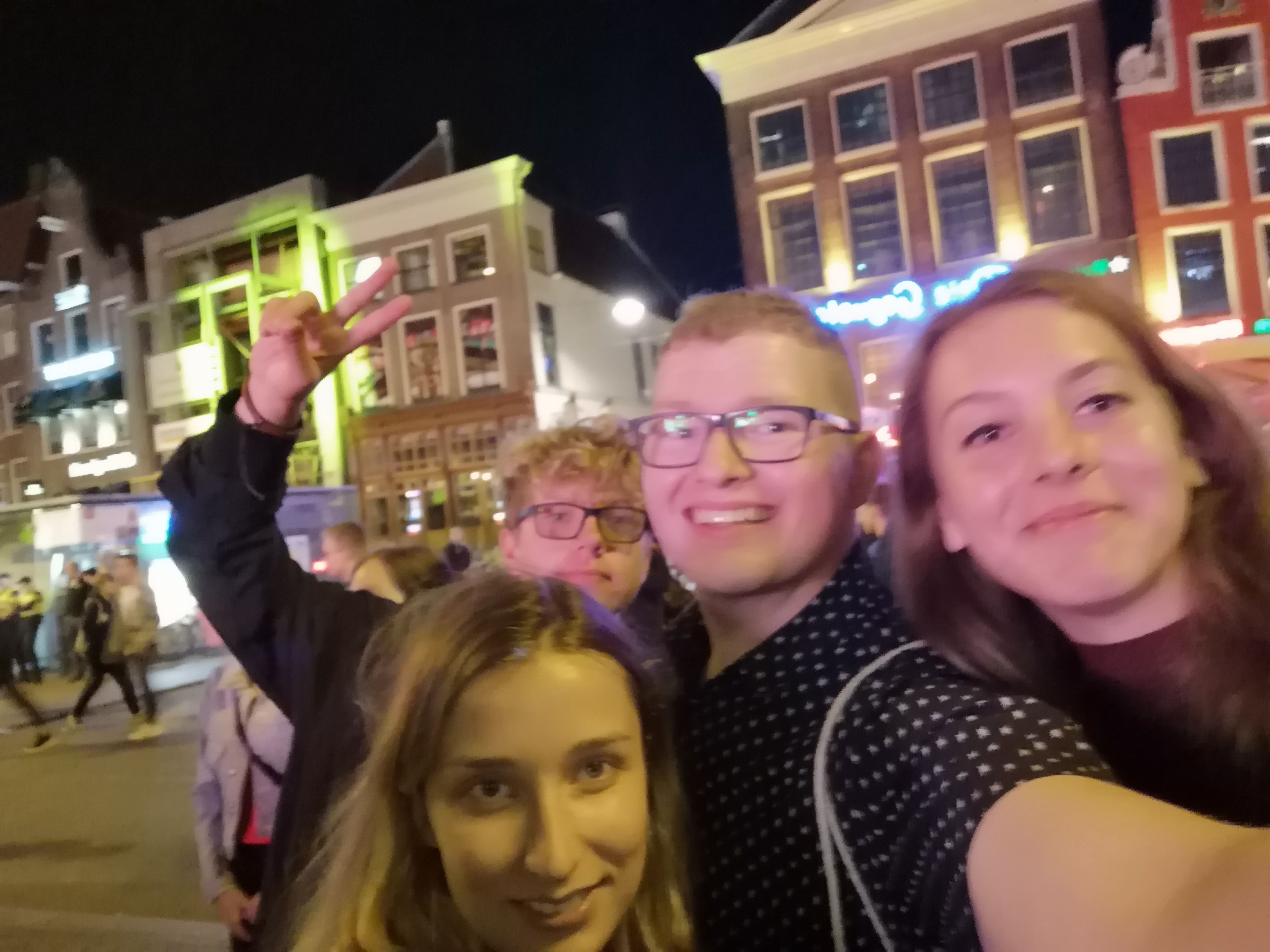 I arrived in Groningen just over a month ago on Friday afternoon after a 27-hour journey from Johannesburg, South Africa. I had managed to arrive at Groningen Noord train station – the one closest to my accommodation – with determination and a suitcase whose wheels had disappeared somewhere over the African continent. There I was, dragging my broken suitcase through the streets of Groningen with no clue where to go and suddenly the heavens opened and the rain masked the tears rolling down my face. When I finally arrived at my accommodation, I was completely wet, cold and seriously reconsidering my life choices.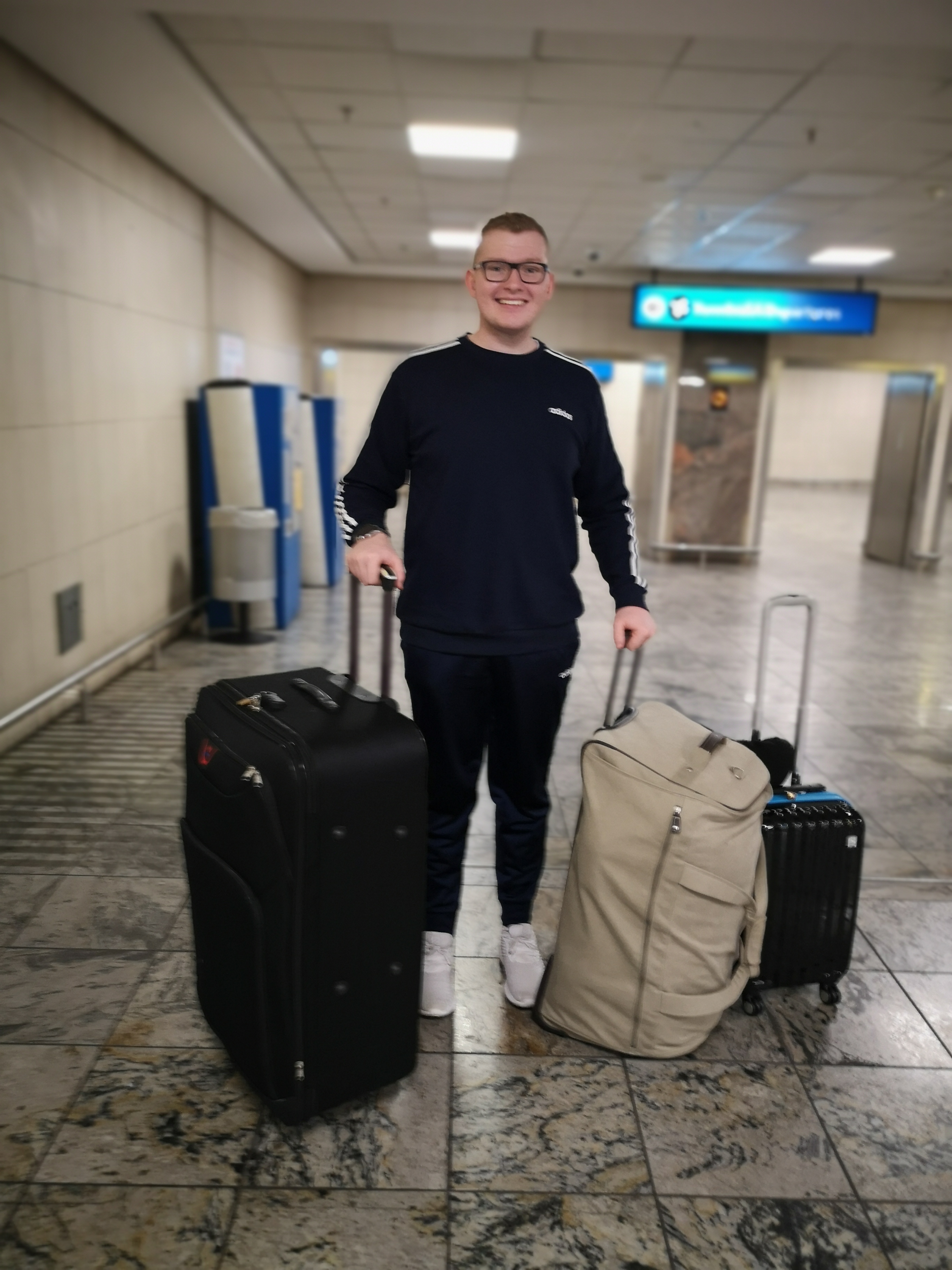 What in the world made me leave my sunny corner of the planet to come to this strange, wet place? What was I thinking? What have I gotten myself into?
With the starting of the KEI-week these questions were quickly expelled from my mind. The KEI-week was an amazing melting pot of different cultures and it was the perfect way for me, as an international, to get acquainted with the city of Groningen and Dutch culture. The week hosted a medley of events – there were information markets, sports days, cultural events, social gatherings, parades, and so many parties… I highly recommend the KEI-week!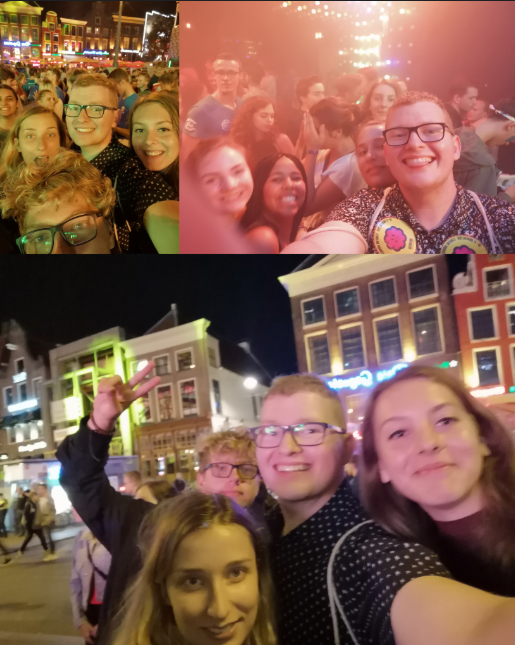 In all seriousness, KEI-Week was so special to be a part of because it allows internationals the opportunity to make friends with other internationals – but more importantly, it gives you the chance to make Dutch friends before you begin your programme. Integrating into Groningen is so much easier if you can make a Dutch friend help you get familiar with the language and culture. For example, in South Africa – asking, "How are you" to strangers is a natural part of the conversation. Naturally, I asked every cashier and store worker this question and most of them looked confused and didn't respond, which made me confused and sad. I decided to get to the bottom of this, and I asked a Dutch friend why people do not respond and she said, in a typical straight-forward Dutch manner, "No Luc. This is not something we do here." "How are you" is reserved for acquaintances and friends. That is why it is important to make friends with the Dutch – this is their country and they know what's up.

Groningen has a beautiful sprawling park very close to its city centre – the Noorderplantsoen. Every year the park becomes the host of the Noorderzon Festival during which it is transformed into a bustling stage for performance art, delicious food stands, outdoor bars, live music, workshops, and concerts. Luckily for me, my accommodation is situated on the park – I was able to hear great music from my room and I delighted in taking a stroll down the street with friends in the warm summer air to experience the free concert nightly at 22:00. If you are in Groningen in August – be sure to stop by!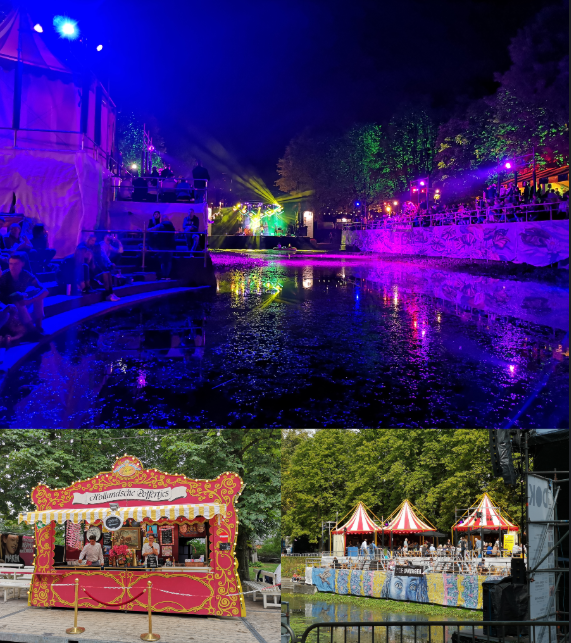 The city of Groningen is the embodiment of the "student life" – the city seems to emit a vibrant, youthful energy. It has everything that a student might need – well-priced food, interesting stores, and an IKEA! As a person from Africa, I have never experienced the wonders of IKEA – and let me tell you, it is a wonderous place filled with amazing storage ideas and strange names that I had never heard with letters I have never seen! (such as "Å" – what is that?!) I spent two full days in IKEA – around every corner lay a new and exciting experience and I thoroughly enjoyed every second spent there. I would highly recommend the experience. Setting yourself up can be a costly experience – so I would suggest going to ACTION or Xenos – they sell good products at lower prices than the typical department store. If you are an avid shopper – Groningen is the place for you! The variety of stores and clothes are jaw-dropping. I have decided that I should be banned from the Herestraat (popular shopping street) because I will spend all my money for the month and end up foraging in the Noorderplantsoen for food – which isn't so bad, mushrooms are a great source of energy.

In Groningen, there are no official closing times for pubs and bars – meaning that quite a few establishments are open until dawn! Not that I would recommend partying until your 09:00 am lecture or anything – but it is possible here! (You didn't hear that from me, though).

The University of Groningen is as marvelous as the city it occupies – full of academics, beautiful buildings, cheap coffee machines, and cats… loads of cats! My favorite being – Doerak, the fluffy guy can be found walking the halls of the Harmony Building, occasionally popping into our Law working groups causing sighs of cuteness and squeals of delight from yours truly. I was pleasantly surprised to see how student-oriented the university was, I feel that my lecturers really do want us to succeed and the support that has been offered is wonderful – I have no doubt that pangs of homesickness and bouts of pre-examination depression will hit me, and it is comforting to know that the University will be there for me should I require help.
Groningen is a city that plays hard – but works even harder. If you have been out of the rhythm of studying, as I have, you might get a bit of a shock when you check the Student Portal to find that you have three assignments due before you have even stepped onto the University premises for the first time… But don't panic (too much) just remain calm and try your best, your lecturers understand that this is a new, daunting experience and they have adjusted their expectations accordingly. Procrastination is my greatest enemy – one that I need to defeat (he says while writing this blog at the last possible moment). In this regard, the Library will be your greatest friend. There is an obligation to work when you step through the doors – a peer pressure of sorts. It is rather hard to concentrate on your three-hour-long cat video on YouTube when all those around you are working.
If I can leave you with a final piece of advice – it would be to get out there and seize all that Groningen has to offer! Groningen is a place full to the brim with activities, different cultures, and experience. If you love sport – you need to join the ACLO, they offer over 90 sports, and if you are adventurous you might find yourself doing Jumping Fitness – a hectic cardio workout done on a trampoline! If you live for culture and art – join USVA, a cultural association offering numerous cultural events. If you want to meet internationals, party and go on excursions around the Netherlands and western Europe, join the ESN! ESN is the largest student network in Europe and they organise so many different events (including an awesome introduction week). If you can think of something – Groningen probably has an association that is doing it.

There is no amount of research or educational roadshows that you can do that will prepare you for Groningen's majesty. It is truly a City of Talent – I have enjoyed every single day spent here. However, I do not doubt that I will have quite a few "What was I thinking?" moments, especially as the cold of winter draws near. But I am comforted by this wonderous city and the fact that there are so many internationals that will be experiencing the same feelings as you – you are never alone.
Come to Groningen – I assure you; it is as good as they say. See it for yourself.
About the author
Luc
Hi! My name is Luc, a first-year student of the LLB International and European Law. Italian, French, Lebanese, German, Dutch and Scottish ancestry. Born and raised in South Africa, and yes, "you can sit with me" (Mean Girls reference for this win)
Comments