How to throw a Sustainable Christmas party
| | |
| --- | --- |
| Date: | 04 December 2019 |
| Author: | Danique |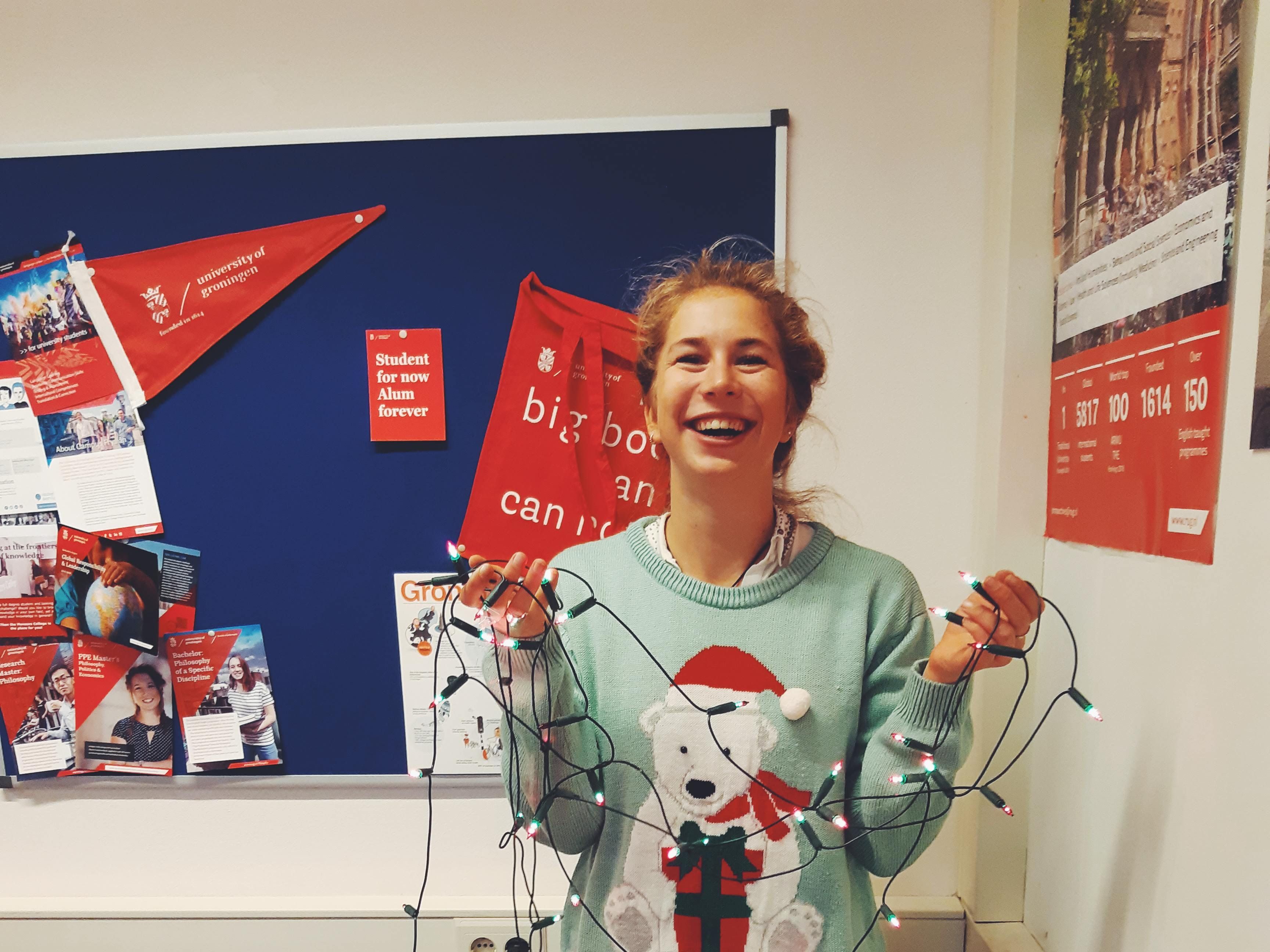 The holiday season is right around the corner, meaning it's time to start thinking about gifts, dinner plans and how to decorate your place for your holiday festivities with friends and family. In light of the environment and the sustainability trend, why not try to make your holiday season a little more sustainable? Keep reading for tips on how to buy gifts, make food and decorate your place in a sustainable manner.
Gifts
Make your own gifts
While this might seem a little too arts-and-craftsy for you, it's a great way to save money, save the environment and give your family or friends a hand-made gift.
These are some suggestions for possible hand-made presents:
Baked goods: cookies, gingerbread loaf, cake, pie, brownies

A painting

Something

knitted

like a pair of socks (let's face it, socks excite us).

A photo book/photo in a frame

An

ornament

for the tree

A coupon for an activity (gifts don't have to be material!)
It's all about sentimental value right?
2. Gifts made from recycled material
Products from recycled material are the new up and coming thing. Sustainable water bottles (it's almost 2020, who still uses plastic water bottles?), lunch boxes and sandwich bags, recycled and reusable material or eco-friendly makeup products. The University's iShop located next to the UB has lots of sustainable products. It's extremely easy to find everyday household items that are sustainable, simply google your product and add 'sustainable' or 'eco-friendly' and you'll find a more climate-friendly alternative. It's also worth checking out the University of Groningen shop where all products are 100% sustainable.
Give gifts that you know your friend or family member will use, instead of something material which they already have more than enough of (shoes, jewelry, clothes, etc.). Household products might seem like a boring present, but let's face it, we're all adults here, we're all low on cash, and getting a new lunch box or a year's supply of laundry detergent is pretty exciting.
3. Locally made gifts
Shopping locally is a great way to be more eco-friendly. In contrast to buying online, shopping at a local store will save CO2 emissions and packaging costs. The Folkingestraat has a great selection of locally-made and sold gift stores. Shops like FOLK (interior design, jewellery), De wijde wereld (sustainable gift store), Ascoli (gifts, knick-knacks) and FRIS (locally handmade jewellery) are all great places to buy gifts. De WereldWinkel in 't Oude Kijk in 't Jatstraat also has 100% sustainable products.
Food
Shop at the farmer's market
If you're preparing a Christmas dinner, try to shop for food locally! In Groningen you can get almost everything you need for a great Christmas dinner at the local farmers market. By buying your ingredients locally, you are supporting local farmers and industry, and in most cases, also avoiding excess plastic use. Check out Asmo's blog for examples of dishes you can prepare, or check out Ellen's blog on how to throw a great Friendmas for you and your friends.
2. Don't overdue - only make what is necessary
While not having enough food when throwing a (dinner) party is embarrassing, expensive - being left with heaps of leftovers that you'll eventually throw out a few days later is even worse. Food waste is a no-go, so try to prevent excess consumption and really think about what is necessary. For example, instead of preparing lots of dishes where only a few bites will be taken, try limiting the amount of food and snacks you put on the table or choosing things that you know everyone will like. Do you still have a lot of food or products left after the holidays? Donate food to a local food shelter.
3. Eat biologically or meat-free
Maybe not everyone's preferred way of celebrating Christmas - but why not consider a meat-free dinner? Decreasing meat consumption is a great way to be more sustainable. If you can't imagine Christmas without a turkey or venison on the table - why not try to buy biological products? While it may be a bit more expensive than normal, it's for the greater good of the planet so is worth the extra money. Plus, if you follow the tip about not over-consuming, it will probably still be cheaper than usual!
Decorations
Less is better
While decorations do transform your house from normal to super festive, a lot of the time decorations are very disposable and not extremely necessary. Almost no one will say "wow, remember Christmas 2013? The decorations were so on point then", as Christmas is about a lot more than just decorations. So try to use fewer decorations this year (of course string fairy lights are a must) and if you feel like you must have a lot of decorations so that people say "wow, decorations in 2019 were good" - buy reusable ones! This makes things easier for when Christmas time swings around again next year.
2. Make your own decorations
Touching upon some childhood nostalgia, why not make your own decorations? Hand-made paper snowflakes are a very simple yet tasteful way of sprucing up your house and making it Christmas-ready. Be extra sustainable by using biodegradable paper! Or make popcorn-strings and eat them later as a snack (multifunctional decoration!!!!).
I hope this inspires you to make your holiday season just a little bit more sustainable. Let me know in the comments below if you have any other suggestions!
About the author
Danique
Hey! I'm Danique, a Dutch/American studying International Relations and International Organizations with a mild obsession with coffee, cats, and rowing. If you can't find me, look for the girl (almost always) wearing pink and writing blogs.
Comments