How to Celebrate Friend-mas
| | |
| --- | --- |
| Date: | 17 December 2018 |
| Author: | Ellen |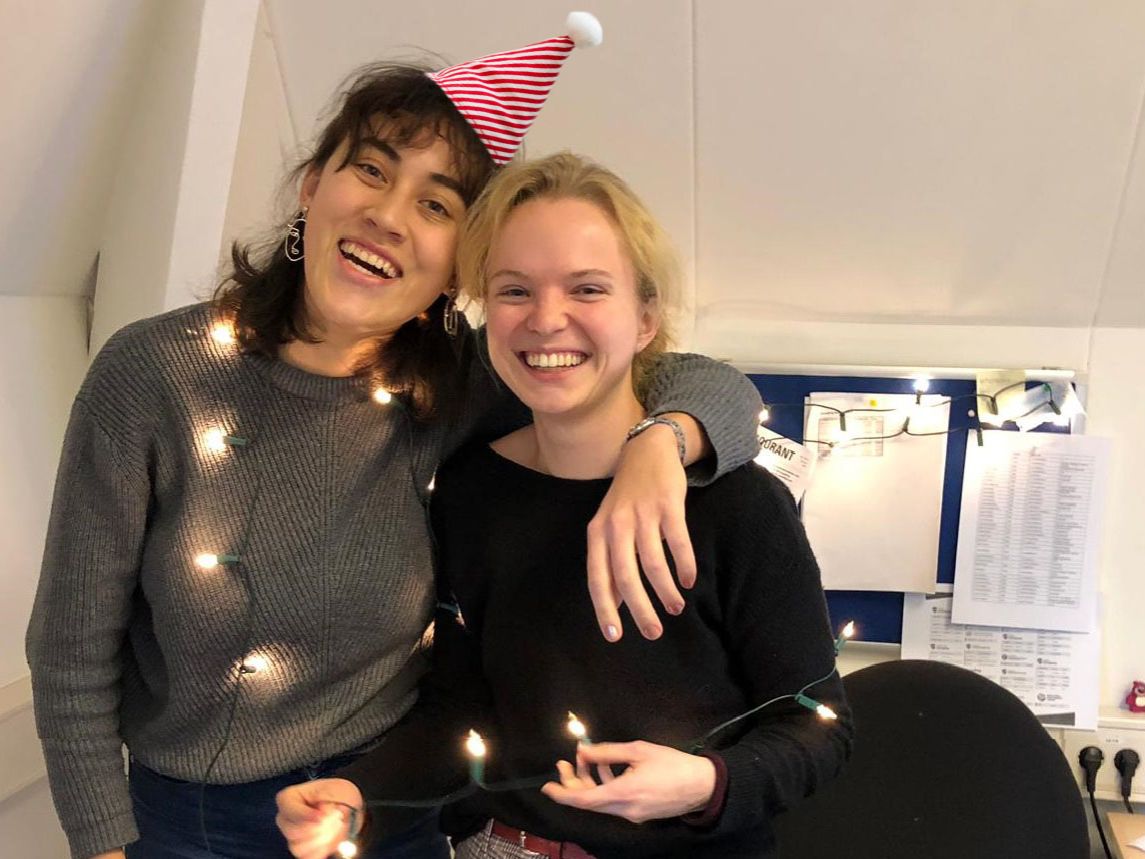 Christmas is right around the corner and all everyone has been talking about is their travel plans to go home and spend it with their family. Unfortunately, not everyone can travel home and spend time surrounded by those who love you. Or you may want to have a pre-Christmas Friendmas before everyone goes home for the holidays.
That being said, who says you can't still celebrate with people you like being around. Good thing friend-mas exists so you can do exactly that! And on the bright side, you avoid old grandmas slobbery kisses.
Heres 5 things you can do with your friends to make this Christmas the best one yet:
1. Make (un)traditional Christmas food that you enjoy eating!
Now that you're not celebrating with family, you can eat whatever you want. Start your own Christmas food traditions - the options are limitless. Some ideas: Turducken, Shrimp Christmas Tree or Christmas Pudding Pizza. Or just ask your friends to bring in whatever they want to eat and have a potluck.
2. Go nuts with the decor.
Get a super alternative Christmas tree like this one. Also, decorate it however interestingly you want. Buy all the lights and candles and sweaters. Grow a Christmas Beard. Alternatively: ask all your friends to bring their ugliest Christmas ornaments and make it a competition: the finder of the worst piece gets the largest piece of Turducken...
3. Secret Santa
It might be different for you, but we never did secret Santa back home and that makes me sad, so change up the game and make your Christmas extra crazy with Secret Santa. That way you also only have to get 1 gift instead of spending your year's savings on gifts for everyone. Bonus: You can Dutch-ify it by writing mean poems about each other!
4. Incorporate everybody's national traditions
I don't know about anywhere else, but in Denmark, for Chrismas, we all love to dance around Christmas trees singing Christmas songs whilst holding hands. It's so wholesome! So this Friendmas, ask your friends about their national traditions and try some other fun ones, like adding a Spanish Christmas Pooper to the mix or dressing up like Krampus and freaking out your neighbourhood kids.
5. Binge watch all your favourite Christmas movies
Christmas is all about traditions right? Why not start your own traditions with your friends binging your favourite Christmas movies all night. You don't even have to be watching them the whole time, in fact, you can just leave it on in the background while you dance around the Christmas tree awaiting Santa's arrival.
However and with whoever you celebrate, I hope you have a wonderful time ;-)
About the author
Ellen
Hey! I'm Ellen, and I study Arts, Culture and Media. I am mixed Danish and Chinese, but often get mistaken for anything but either of those. When I'm not writing blogs, you can find me at Noorderplantsoen enjoying the sun (when it comes out) like every other person in Groningen.