How to make the most out of the University Welcome Days
| | |
| --- | --- |
| Date: | 10 August 2018 |
| Author: | Ariana |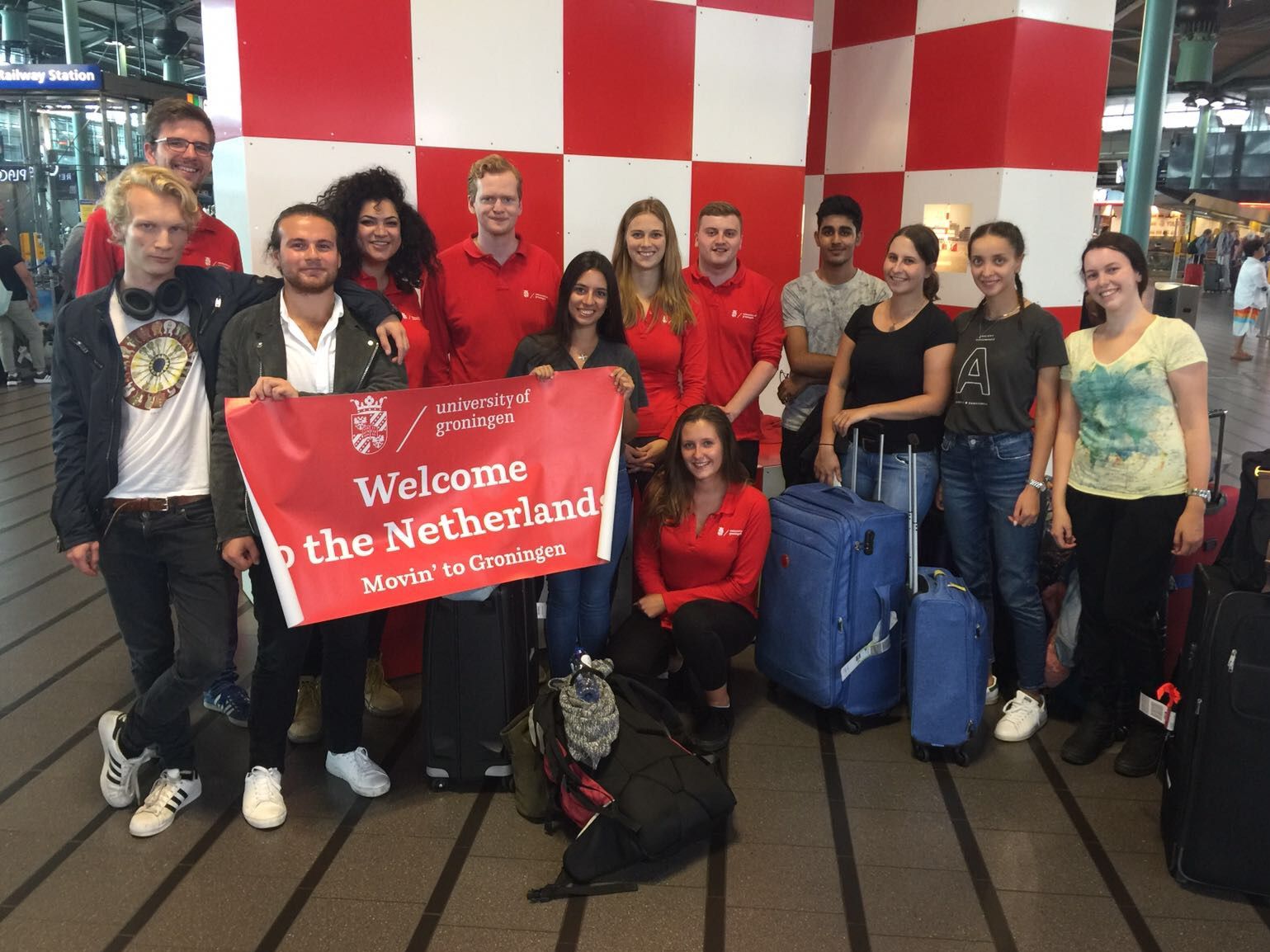 The new year is about to begin and for everyone starting their first year in Groningen, the welcoming weeks can be a bit overwhelming (speaking from experience). So, we've made a list to help you out. As our first tip says, don't worry about doing everything, and don't forget to have fun!
Don't worry too much and enjoy your new home!
Being at the welcoming ceremony is cool and our tips are sure to help you make the most of it. But the most important thing is to not worry. You don't have to do everything on the list and you'll have plenty of time to visit all the parties and cool events in Groningen after the welcoming week too. Don't worry about doing everything and just enjoy your first weeks in a new city.
2. Get picked up at Schiphol with Movin' to Groningen
When I first arrived in the Netherlands, I didn't even know what the word for train was in Dutch, let alone how to take one (turns out it's just 'trein', which was fortunate). I decided to risk the journey myself, which turned out to be a mistake when I needed to take an unexpected bus halfway through the journey and almost ended up in the wrong city. I admit that I may have been slightly unprepared, but still, you may as well take on the opportunity to get help getting to Groningen from Schiphol. You can do this by signing up for Movin' to Groningen. You can also win a hoodie (essential for the winter, believe me) if you show your journey with the hashtag #MovintoGroningen
Not arriving at the right time to take advantage of Movin' to Groningen? You can plan your journey (and see disruptions) on the NS website (main train service) or 9292.nl
3. Make sure you have all of your documents ready for the Immigration Day
If you are from outside of the EU, you will have a lot of things to deal with like registering with city hall, picking up your residence permit, and setting up a bank account. Very important tip: make sure you have all of your documents ready before you go there, to make sure it goes as smoothly as possible.
4. Make use of the workshops and information fair at the Welcoming Ceremony
As well as getting information in speeches from members of the university, the city council, and the international student organisation ESN, there will be workshops and an information fair held throughout the day. You can learn how to live like a Dutchie, tips for staying safe in Groningen, and learn some Dutch to help you in everyday life. Who knows, maybe the person you sit next to and ask their name in broken Dutch will become your best friend for your time in Groningen.
5. Sign up for the Welcome PARTY!
I feel friendships are cemented at parties, so with that in mind, you should sign up for the Welcome PARTY organised by the UG and go with the people you met throughout the Welcoming Ceremony. This party is for all first year students - both Dutch and international. A whole bunch of different artists are going to play, from student bands, to Dutch artists, to local DJs. You can check out the artists that will play on a Spotify playlist. One artist I would definitely recommend is Pushin Wood Soundsystem, who often plays at my favourite night out in Groningen, LOFT. You can buy your tickets here, which include a free drink (see point no.6 of this blog) and a limited edition T-shirt.
6. Join the ESN Introduction Week
When you first start university is the perfect time to let loose and enjoy yourself. It's the chance to meet tons of new people, find out about your new city, and, well, have fun being a student for the first time. Therefore, one of the best tips I'll give you is to attend as many fun welcome activities as you can. One of the best things I did when I arrived was sign up for the ESN Introduction Week - I had a great time (but suffered a bit in my first 9am lectures of the year), and also made my first friends in Groningen.
7. Take advantage of the free food and drinks
Self-explanatory. You're a student now, you should NEVER pass up free food and/or drinks. Bringing a plastic bag to take some home is a step too far though.
Are you looking forward to the welcoming ceremony? Let us know what you're up and share your best pics on Instagram using #thecityisourcampus or #universityofgroningen :)
About the author
Ariana
Hey! I'm Ariana and I'm a Costa Rican student with a passion for photography, dancing, and cute dogs. Aside from writing blogs, I'm doing my Bachelor's in Media Studies. If you see me around smiling at my phone, I'm probably looking at memes (or cute dogs).
Comments