Geheimtaal op z'n stuko
| | |
| --- | --- |
| Date: | 23 June 2022 |
| Author: | Maimoena |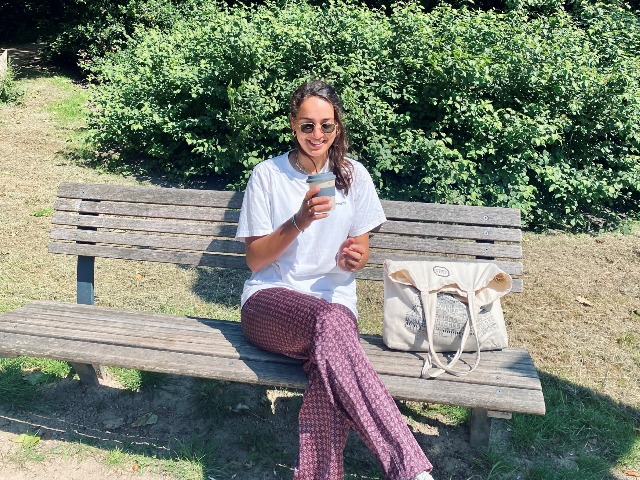 Denk jij alle voorbereidingen te hebben getroffen voor het begin van jouw studententijd? Kamer gevonden, een Swapfiets aangeschaft en ingeschreven voor vakken? Dan ben je er nog niet! Tijdens je studententijd begeef je je in een nieuwe wereld, bij deze nieuwe wereld hoort een eigen taal. Volgens sociologen is het heel logisch dat groepen een eigen taal ontwikkelen, hiermee versterken ze de groepsidentiteit. Binnen de studentenwereld gaan de onderwerpen en nieuwe termen vaak over taboes. Ook dit werkt groepsversterkend en bevordert dus de groepsidentiteit. Wil je meer weten over de logica en oorsprong van de jongeren- en studententaal? In dit tijdschrift, is er alles over te vinden! Jij zult als heuse sjaars (eerstejaars student) geleidelijk de wereld in rollen en de taal je snel eigen maken. Deze blog is er om je goed op weg te helpen, de rest zul je zelf moeten ondervinden.
Je komt natuurlijk naar de RUG, ofwel uni, om een studie te volgen. Bekende termen vanuit het schoolleven worden vervangen met 'stuko' (lees; studentikoos) termen. Proefwerken en toetsen worden tentamens en voor tentamens studeer je, i.p.v. te leren. Je gaat niet naar de les maar naar college, en als je hier vaak aanwezig bent, ben je een heuse 'collegehengst'. Na college ben je waarschijnlijk vaak in de UB te vinden, lees; Universiteitsbibliotheek, om te blokken voor een tentamenperiode. Spendeer je je kostbare studietijd liever aan andere, vaak nutteloze activiteiten, dan wordt dit 'soggen' genoemd. SOG staat voor Studie Ontwijkend Gedrag en is een bekend (en erg herkenbaar…) fenomeen binnen de studentenwereld.
Bij je studententijd hoort op kamers gaan, wat een behoorlijke uitdaging kan zijn. Hier gaat vaak een lang proces aan vooraf. Als je op zoek bent naar een hecht, actief huis zul je waarschijnlijk gaan hospiteren. Tijdens een hospi neem je een kijkje in het huis en maak je kennis met eventuele nieuwe huisgenoten. Soms zijn er meerdere rondes en kan het voelen als een soort sollicitatieproces. Maar wees gerust, uiteindelijk merk je wanneer het van beide kanten klikt en waar jij je thuis voelt. Zo kom je op een plek terecht die helemaal bij jou past! Als dit in een actief huis is, zul je waarschijnlijk op dinsdagavond huisavond hebben. Tijdens deze avonden eet je misschien wel een AVG'tje: aardappel, vlees(vervanger), groente, en neem je als huisgenoten de tijd voor elkaar tussen alle hectiek van het studentenleven. Ikzelf woon met elf huisgenoten, op dinsdagavond is het fijn om iedereen te zien en bij te praten. Dit kan met een 'parel en kiezel'. Bij jouw parel deel je een leuke gebeurtenis van de afgelopen week, bij een kiezel juist een minder leuke. Zo ben je op de hoogte van elkaars leven en kun je er voor een huisgenoot zijn als het iets minder gaat.
Tijdens de KEI-week zul je kennismaken met de vele studentenverenigingen die Groningen rijk is. Deze variëren naast de standaard studentenverenigingen van sport- tot cultuur- of politieke verenigingen. Hier vind je een overzicht van alle verschillende studentenverenigingen in Groningen. De populariteit van studentenverenigingen is enorm gestegen de afgelopen jaren, het kan spannend worden of je uiteindelijk wordt ingeloot. Ben je ingeloot, dan staat er een (intensieve) introductieperiode voor de boeg met een ontgroening. Vervolgens ga je op zoek naar 'vrienden voor het leven', waarmee je een jaarclub vormt. Later in het jaar kun je voor een dispuut worden gevraagd, een grote groep vrienden van meerdere jaarlagen binnen jouw vereniging. Pas op dat je niet te dichtgetikt wordt en helemaal wordt opgezogen in de bubbel van jouw vereniging!
's Weekends trekken studenten massaal naar hun ouders, oftewel thuis-thuis, bepakt met tassen vol wasgoed in de burgerrupsen van de NS. Weekend is voor studenten het moment om bij te komen van het drukke studentenleven en om VVV'tjes, Vrienden Van Vroeger, weer eens te zien. Zo kunnen ze op zondagavond weer fris en fruitig, net als hun wasgoed, terugkeren naar de studentenwereld.
En als kers op de taart wordt er in deze wereld sinds kort veel in afko's (afkortingen) gepraat. Een hype die de taal nog onbegrijpelijker maakt. Woorden worden halverwege afgekapt, tijdens een vrijmibo (vrijdagmiddagborrel) in het nopla (noorderplantsoen) is het niet meer gezellig maar gezel(mozzarel) en worden er spebi's en esma's gedronken i.p.v. speciaalbiertjes en espresso martini's van je stufi (studiefinanciering).
Genoeg van alle nieuwe woorden en gekke termen? Dit was slechts een voorproefje van wat er de komende jaren op je te wachten staat, een goed begin is het halve werk!
About the author
Maimoena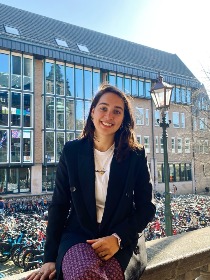 Hee hoi, I am Maimoena, a Dutch student born and raised in… Groningen! Besides having a big passion for my Bachelor's degree in Middle Eastern studies, I love doing sports (especially rowing) and cooking with my friends or housemates. When I have some spare time, I'm always out and about to explore new places and things!
Comments