Five tips to choose a Master's program that fits you
| | |
| --- | --- |
| Date: | 16 November 2018 |
| Author: | Asmo |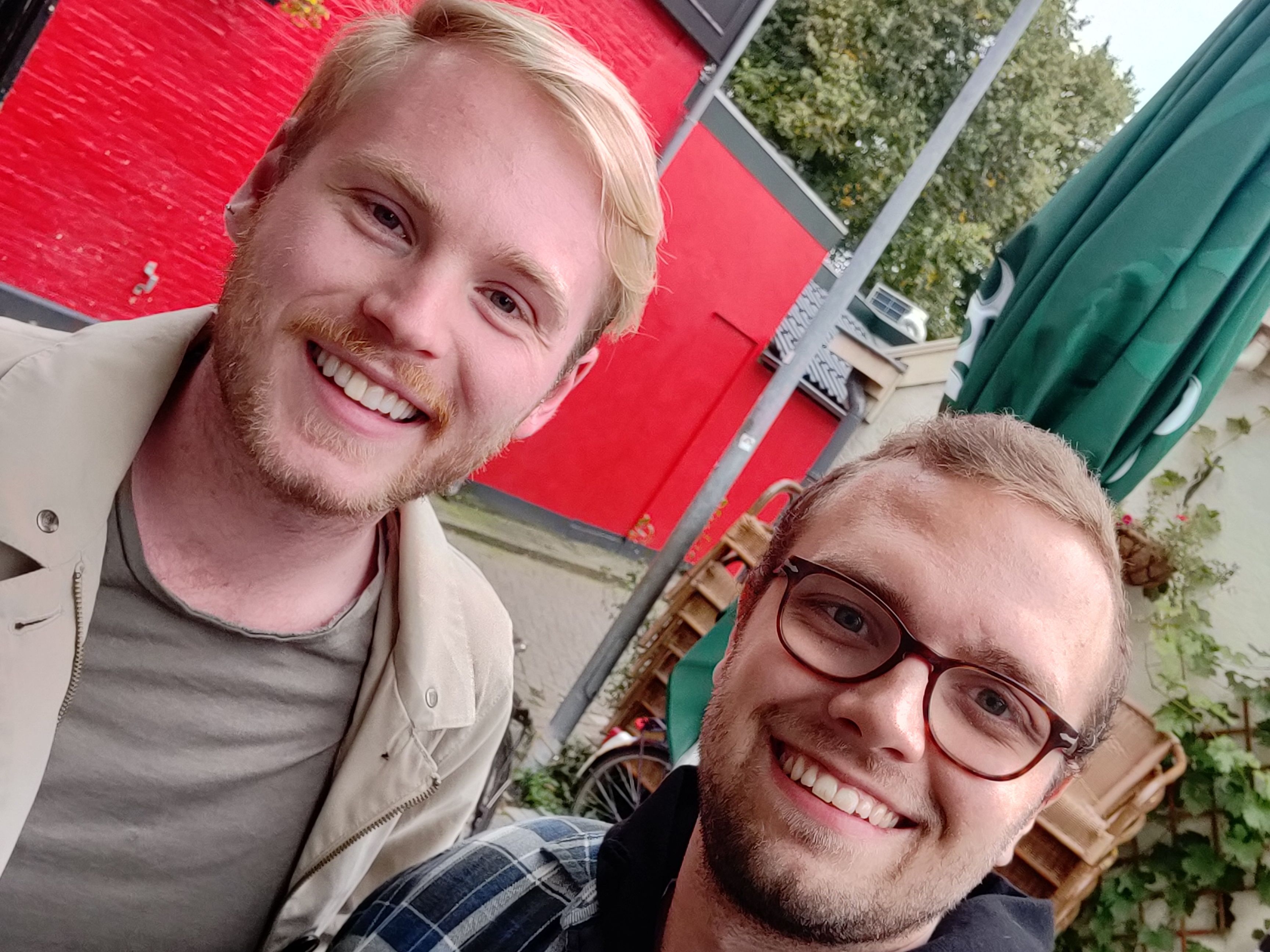 Deciding what Master's to follow can be quite difficult. There are many programs to choose from and sometimes the feeling of having to pick the perfect one can be quite overwhelming. This is why In this blog post I will try to give you some personal tips on what to consider when choosing your Master's program.
1) Find out what you are passionate about
When considering what Masters program to follow, your first step should be to find out what you are most passionate about. Regardless of what field you choose to specialize in, a Master's program will require you to read a lot of scientific literature and write even more essays all while critically reflecting on your knowledge. This means you will be spending A LOT of time in classes, seminars and the library, and trust me it will be a lot easier to keep up with your studies if you are genuinely interested in what you are doing. If you are not sure what you are passionate about, try thinking about what courses interested you the most during your Bachelor's degree or what issues you think about a lot in your free time (you can't do a masters degree in sushi, though). Only after you have figured out what you really love doing you should start to think what career perspectives there are because let's be honest, you don't want to spend your life doing something you don't enjoy.
2) Try to get as much information as possible
The best part about living in a digital era is, besides cat videos, the fact that you have access to a ton of information. Make sure to find out as much as you can about the programs you are interested in and compare them based on your interests. Certain programs might give you the opportunity to study at universities abroad or complete an internship, while others may take a more theoretical approach. You should closely read the course descriptions and the program structure before applying, so you know what you are getting yourself into and avoid unpleasant surprises. Some programs also take longer than others, so you should think about how long you want to spend studying.
3) Don't only rely on the information you found on the internet
I know the internet is great and easy and fun and quick, however, you will definitely get a better picture if you go looking for some information offline as well. Try visiting open days or, even better, go to a Master's week! Here, you will have the chance to meet professors and students who will be more than happy to tell you about their personal experiences and motivation to follow their studies. Often, you will also have the opportunity to participate in trial lectures where you can experience what a typical class as a master student feels like. When I had to choose what to do for my Masters, this really helped me to make up my mind and narrow down my options. Also, remember that you can always write study coordinators a letter (just kidding, write an email) asking for more specific information if you can't find it online.

4) Decide where you want to study
So now you've thought about what you are passionate about, gathered together information about the programs you are interested in and visited open days. Then its time to think about what city you want to study in next. Going to a larger city will possibly give you more job and internship opportunities to choose from, provide a better infrastructure and have a vibrant cultural life. The downside? Living costs are higher, small-scale education is often not possible and the ways are further when compared with a smaller city. When choosing where to study I considered for a long time whether I should move to a bigger city such as London or Amsterdam, or whether I should go to Groningen. Ultimately, I chose Groningen because I loved the fact that I could bike everywhere, pay less than half in rent when compared to Amsterdam (and I'm not even going to start talking about London) and live in a young city with a very distinct student culture. Bonus fact about studying in the Netherlands: Tuition fees here are significantly lower than in most other countries!

5) Keep calm and choose a degree
My most important piece of advice? Keep calm and don't stress out too much. Your Master's degree will not set in stone what you will be doing in your later career. In most cases, it will guide you into a certain field of work, but there are plenty of different job opportunities that probably wouldn't come to your mind right away. I have several friends who have done a Master's degree in law and ended up working for marketing agencies, become teachers, photographers or even opened their own restaurant (though I must admit that it might be difficult to become an astrophysicist with a law degree). After all, you don't only learn about your field of study during your Master's but you acquire important analytical skills and an academic style of thinking, all which are highly sought after in all kinds of different professions.

Are you still not sure what Master's program you want to apply for? Then join us for the Master's Week at the UG from 21st to 23rd of November!
About the author
Asmo
Hey there! My name is Asmo and I'm a Finnish/German student exploring life in the Netherlands. Besides being into photography and politics, I am currently completing my double master's degree in European law and international law. Oh, and I write blogs as well.
Comments