Students Guide to finding accommodation
| | |
| --- | --- |
| Date: | 09 April 2018 |
| Author: | Iman |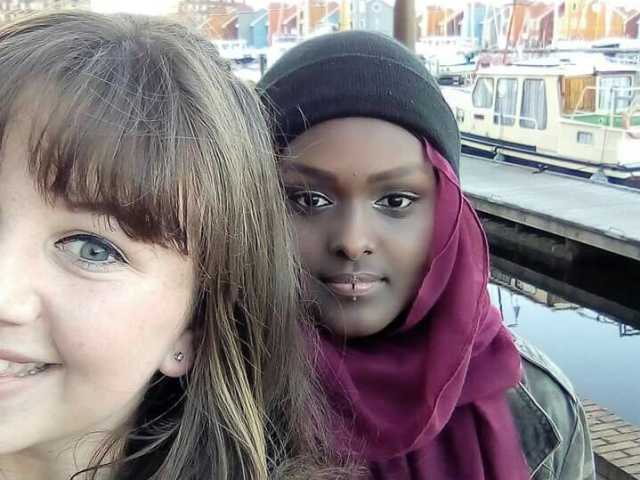 Any international student knows the struggle of finding accommodation in Groningen. As the influx of international students is rising, the amount of available housing is decreasing- resulting in the surge of competition with it. However, there is no need to worry, as there are many different avenues to breach the struggle. My advice would be not to leave it until the last minute and prepare in advance. There are many different types of housing available; dorm-style student estates, houseboats or containers- it is just a matter of searching for them. Below is a compiled list of the possible housing options and Pros/Cons of each; hopefully this advice makes the housing journey that bit easier. I wish you success in your search.
SSH International student housing
SSH is a housing company that offers housing that reserved for students by the university. It is a good option for students only in for a short stay say for example Erasmus students. They offer shorter contracts 6, 10, 12 months. So if you are only here for a semester or perhaps want a feel of the place first before committing to a longer contract this is your best option. Also a good option for those who are unable to come to Groningen in advance; as it is all online and perfectly secure.
Pros:

fully furnished; rent is all-inclusive (gas, water, electricity, and internet); Diverse international environment; Large kitchens and bathrooms; Laundry rooms; fridge rooms and lounge/ game areas and gardens so it's good for people who come and don't know anyone.

Cons: Can be quite pricey (non-refundable reservation fee); locations quite far from campuses and city centre; also some buildings are very old and you share facilities with many people.
Personally, I stayed in one of the SSH houses in my first year (Van Houtenlaan). It was a longer cycle to Zernike but you soon get used to it. The sharing was never an issue as there were plenty of bathrooms and kitchen space. They have their own repair person so I just had to submit a request and it was handled. There were cleaners who cleaned the bathroom and kitchen surfaces and floor although we had a cleaning Rota, which covered the kitchen and common areas. I picked this option for my first year because I found it to be the most convenient option, as I was unable to come before the start of my course. It was relatively simple and very safe and I had no worries as I managed to secure a room, months before my course started- one less stress off the list. The international environment made it easier to integrate and there were options to socialize in the games/common room or even in the Kitchen. However, I have heard many different complaints from people in some of the other locations I would look up reviews and distances to campus and city centre before picking the location.
Facebook Groups
While it may appear slightly dodgy, groups on Facebook is one of the most common ways to find a room. I found two of my places through Facebook groups. The way it works is student's post available rooms with a description and pictures and you message them if you're interested. Now, you have got to take into account that finding rooms on FB is highly competitive, so make sure you stay active on them and reply as soon as with a catchy profile describing yourself, and depending on the people you may be invited to a hospiteeravond (open house) or a viewing. This is best in person that way you can be sure it's legit and meet your potential housemates. Some people may consider skype interviews, but this is very uncommon, as they feel safer if they can meet you in person.
Pros:

Informal; get to have a sense of potential roommates; ask whatever you want; no intermediary prices and relatively quick.

Cons:

Lots of competition and some scammers out there.
The best time to look is up to a month before you plan to move to Groningen; I started looking at the beginning of June, to move in for July and within a week, I got loads of responses. August is one of the busiest times so I would say from start searching from about July. However, people post-available rooms all throughout the year so you can find a room at any time. In addition, people tend to warn each other about scammers and remove their posts relatively quickly.
Main housing Facebook groups: Groningen rooms, free housing announcements Groningen, student rooms Groningen and student housing Groningen.
Social Housing
Social Housing is meant for people with lower incomes and is run off a point-based system. Points are awarded based on how long you have been signed up and looking. It takes at least 6 months to rack up enough points for a place and even longer depending on how many people are before you.
Pros: Subsidized costs; good locations; a variety of housing options from containers to student estates.
Cons: Long waiting list; unfurnished and registration fee. There is a central website, which includes most of the biggest housing companies all in one made easier so you don't have to sign up individually and it costs up somewhere around 30 euros.
Estate Agencies/ Online housing sites:
This is another common way but becoming decreasing unpopular due to the registration prices. Many of these have membership fees, which are not very cheap, and there is no guarantee that you will find a place. Agencies can be quicker but the catch is you will most likely have to pay "registration fees" for the service that can be anything from 100-200 euros. In addition, as housing is very difficult to come by they are normally very busy and take a while to get back to you.
Pros: Less work on your part- easier, direct contact with landlords.
Cons: Extra costs; no guarantees; do not get to meet roommates and get a feel for the environment.
I did not use an agency or the online sites, as I just was not willing to pay and saw the reviews also a lot of the sites were in Dutch. I did, however, sign up for an agency and they were quite busy and did not get back to me, although I could have persisted. I do know many people who have successfully gone via this route. It is especially good if you sign up beforehand plan a visit for a few days and they can plan viewings for your trips, it's quite convenient if you're willing to pay that bit extra.
Extra advice
Safety First
It goes without saying, that you must take care before signing any contracts and sending any personal documents, and try to get someone to go with you to viewings especially for one's off of the internet. The Universities legal faculty have a legal committee (KAB) who deal with any housing disputes free of charge and will check your contract to make sure it's legit, I would recommend sending it to them before signing and going to them for any legal advice. They were very helpful with my landlord issues in the past year. On their website is also dos and don'ts you should check to see what's normal etcetera.
Subsidies (Huurtoeslag)
Huurtoeslag is a rental allowance given by the Government for someone from a low-income background; the amount of help you receive is dependent on your age, the rent, and your living space.
Eligibility:
You must be 18 or older

You rent independent accommodation

You must be an EU national (or Liechtenstein, Norway, Iceland or Switzerland) or have a valid residence/work permit

Your rent and income must not be too high

You must be registered at your home address in the Netherlands
Remember: If you are planning to study in Groningen, remember to start looking for housing as soon as possible! If you have any questions, feel free to send an email to prospectives@rug.nl or take a look at AtHomeInGroningen.
Comments