6 Steps to a Healthy Life in Groningen
| | |
| --- | --- |
| Date: | 24 February 2023 |
| Author: | Anne |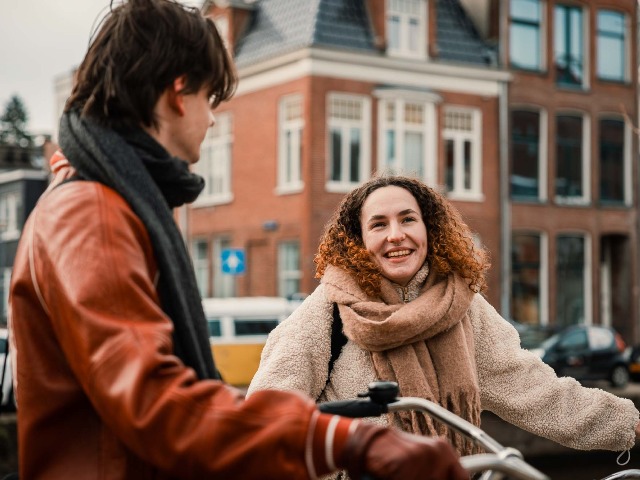 Are you moving to Groningen soon? Or have you moved already but is the Dutch healthcare system still a mystery to you? The Dutch system differs a lot from the system in some other countries, so it is no surprise that many international students are confused at first.
If you're healthy right now it may not be the first thing on your mind - but it's extremely important to understand the Dutch healthcare system before you come here. Getting sick and only then discovering that you haven't taken the necessary steps to get care is extremely frustrating.
In 6 steps I hope to take you from confused and frustrated to a Dutch healthcare pro!

1. Get the right insurance
When you live or work in the Netherlands, you are required to have health insurance. If you work here, you can and are required to get Dutch health insurance. If you just live and study here you can get private health insurance that covers the Netherlands. This should be arranged before you move here.
Dutch health insurance covers a basic package, that you can add services like dental care or physiotherapy to for an additional monthly cost. Basic insurance costs around €130 per month, with a yearly deductible (''eigen risico'') of around €385. If you have Dutch health insurance, you can be eligible for ''zorgtoeslag''- financial support from the government to help cover the monthly cost of insurance.
Recognised healthcare providers have contracts with insurance providers to cover the costs of your care. Your GP (General Practitioner), hospitals, polyclinics and pharmacists will always be covered by your insurance. For other healthcare needs you'll need to check which specialist has a contract with your insurance. If you know you are going to need care outside of the basic package, it can make a big difference what kind of insurance you have! Mental health specialists, for example, are less likely to have a contract with all insurers.
There are two main types of Dutch insurance: naturapolis and resitutiepolis. You can have your insurance pay your healthcare provider directly with you not being involved at all (''naturapolis''), or you can front the bill yourself and have your insurance pay you back (''resitutiepolis''). With a restitutiepolis you'll be able to choose freely between all available healthcare providers (not just the ones that have a contract with your insurance company), so long as the type of care is covered. This is not the case for a naturapolis, which is often cheaper.
Visiting your GP is always 100% covered by your Dutch insurance, and you won't pay out of your deductible. The same is true for some basic diagnostic referrals (for example to a gynecologist), and for most basic medications. The insurance pays the clinic/pharmacy directly in these cases (even with a restitutiepolis). All you need to do is show up and get the care you need. But keep in mind: you won't always be explicitly told by the doctor when you'll be paying out of your deductible or when care will not be covered, because your doctor may not know the ins and outs of your specific insurance. When in doubt, check with your insurance first.
2. Sign up with a GP!!
As soon as you arrive in Groningen, you need to choose and register with a local General Practitioner (''huisarts'' in Dutch). Registering is a vital step, because it allows you to give the doctor access to your medical history, to your insurance information, and it makes sure that the GP's office has the time and facilities to treat you. Don't wait until you need help, you need to be registered in advance with a GP in order to get treated by them! Because the GP is your starting point to healthcare, other institutions may also refuse you if you are not registered. Your insurer may also not cover your care if you are not registered with a GP.
Registering can be as simple as showing up to your local GP's office and asking for a form (''inschrijfformulier''), or registering online. Be sure to bring your ID and insurance information.
Besides a GP, you'll also register with a pharmacy (''apotheek'') close to you. Your GP will send your prescriptions here for you to pick up. A ''serviceapotheek'' will often have a 24/7 pickup locker outside, which allows you to pick up your prescriptions at any time. Be sure to be on the lookout for pharmacies offering this service if you regularly need medication.
You can find a GP by taking a look at this website. Fill in your postal code, consisting of four numbers and two letters, in the search bar. Or take a look at studentarts, a GP office for international students. GP's can only accept a limited number of patient registrations, so it is important to find one that is accepting new patients. If you can, ask a Dutch speaking person to help you find a GP online. You can also ask your insurance company to help you find a GP.
3. Know who to turn to
The GP is your first step in healthcare for most problems. This is different from a lot of other countries, where you might go directly to the hospital or pharmacist. In the Netherlands, you can only go directly to the hospital in case of a life threatening emergency. A hospital or clinic will turn you away if the situation is not life threatening and you don't have a referral from your GP.
You'll contact your GP first even for things that you know you'll probably need to be treated in the hospital for, like a broken wrist. Your GP needs to assess the situation, can provide primary care, and knows the right doctor to refer you to. After all, not every hospital is the same! If you really can't be helped in any way by the GP, they will let you know when you call them and refer you immediately. After you are done being treated by the doctor you've been sent to, your GP can then seamlessly take over check-ins or outpatient treatment you may need. Involving your GP helps you get the best possible care!
Most serious medications need to be picked up at a pharmacy (''apotheek'') with a prescription, which you'll go to your GP for. Non-prescription drug stores (''drogist'') like Etos or Kruitvat sell medication such as: antifungal cream, the morning after pill, ibuprofen or eye drops. Antibiotics, which are sold over the counter in some other countries, are only given here with a prescription. This way, they are not overused or used incorrectly, and your insurance will cover the cost.
In case of emergency you can turn to emergency services (112), the emergency GP service (0900-9229), or your own GP. Save these phone numbers in your phone, and make sure you also always have your insurance card and GP information on hand.
4. Know what to expect
The Netherlands has a different standard from most countries when it comes to care and medication. The stereotype of sending people home with paracetamol definitely has a foundation!
A Dutch doctor might be more hesitant than you are used to to prescribe things like painkillers or antibiotics. This is partly because the Dutch see the side effects, costs and consequences of taking medication you might not have needed in a more negative light than some other countries do when deciding on your care. However, your GP should always decide your treatment together with you and take your wishes into account. You can request a certain treatment specifically if you really feel you need it.
So although a Dutch doctor might treat you differently than you are used to, remember that they really are just here to help you. The best thing to do if you get frustrated is to ask questions and learn more about why certain choices are made. It's also important to be clear about your wishes in treatment.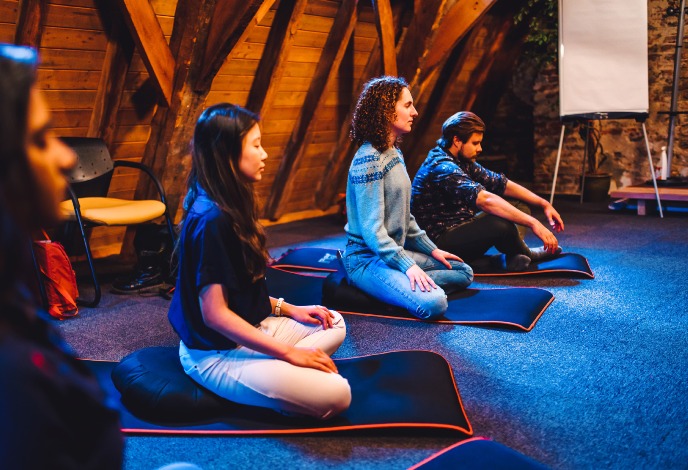 5. Keep tabs on your mental health
While studying can be a time of opportunity, growth, and independence, it can also be difficult, stressful or unpredictable. If you've moved far away from your family and support system, caring for your mental health can become more difficult. It can also be difficult to recognise the early signs of a mental health struggle within yourself. A great way to keep tabs on your own well-being is by keeping a diary, and reading back every once in a while. You'll be able to look back at yourself with a different perspective, and start to recognise patterns or warning signs. Don't hesitate to reach out for help as soon as you see yourself struggling. You deserve to find help and feel better no matter the character or severity of your symptoms. Do not wait until you get ''sick enough'' for treatment.
Just like for your physical health, the GP is your first step to finding support for your mental health. The GP will talk with you about your situation and inform you about your options. Often, they will send you to see the GP clinic's POH-GGZ, who is more specialized in mental health. This is a sort of in-between step before your referral - the POH's role is similar to a psychologist, but without a waitlist. If you just need to talk to someone, a few sessions with the POH may be enough. Otherwise the POH will help you get referred to the right specialist. Keep in mind that referral to a psychologist often has a waitlist of at least a few weeks/months.
If you or someone close to you is experiencing a mental health emergency, you can reach out to the ''luisterlijn'' (088 0767 000 - if you just need to talk), the suicide prevention line (113), your GP, the general emergency line (112) or other emergency services.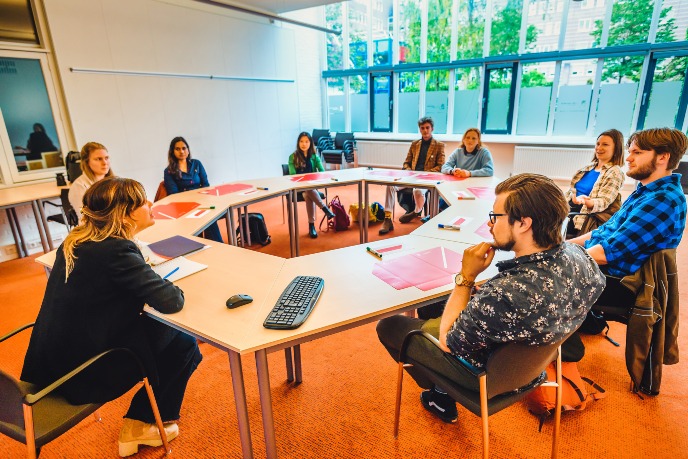 6. Make use of the UG resources!
If you encounter any (mental)health problems that could impact your studies, be sure to make full use of the resources and help available through the UG. Your starting point is your study advisor, or the Student Service Centre. They can help you find the best way forward.
It is best to contact your study advisor, or the SSC, as soon as you find that a health concern is beginning to impact you. This way, they can help you to the best of their ability and you won't miss out on any programmes that are in place to support you. For example, if you encounter study delay due to special circumstances you could be eligible for some form of compensation on your paid tuition so long as you apply for it on time.
Some examples of support options are:
Workshops, courses and training

Exam facilities

Financial facilities

The study buddy programme

UG psychologists
Besides the SSC the UG also has other teams and staff that deal with the wellbeing and safety of staff and students, such as the diversity and inclusion team, the accessibility information point, or the confidential advisor.
Support
More information on healthcare: Groningen.nl
Questions about healthcare: ''Nationale Zorgnummer'' (national healthcarenumber).
Health information: GPinfo.nl (a pilotversion of the Dutch website ''thuisarts'')
About the author
Anne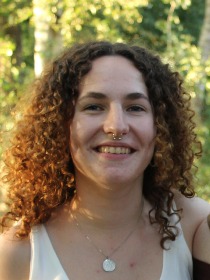 Hi! My name is Anne, I'm a Dutch Medicine student. Besides Medicine, I love cooking with friends and making clothing. If you see me cycling, I'm most likely on my way to my favourite thrift shops to rummage through their fabric bins!
Comments