5 Easy Student Recipes for Cold Winter Days
| | |
| --- | --- |
| Date: | 28 November 2019 |
| Author: | Asmo |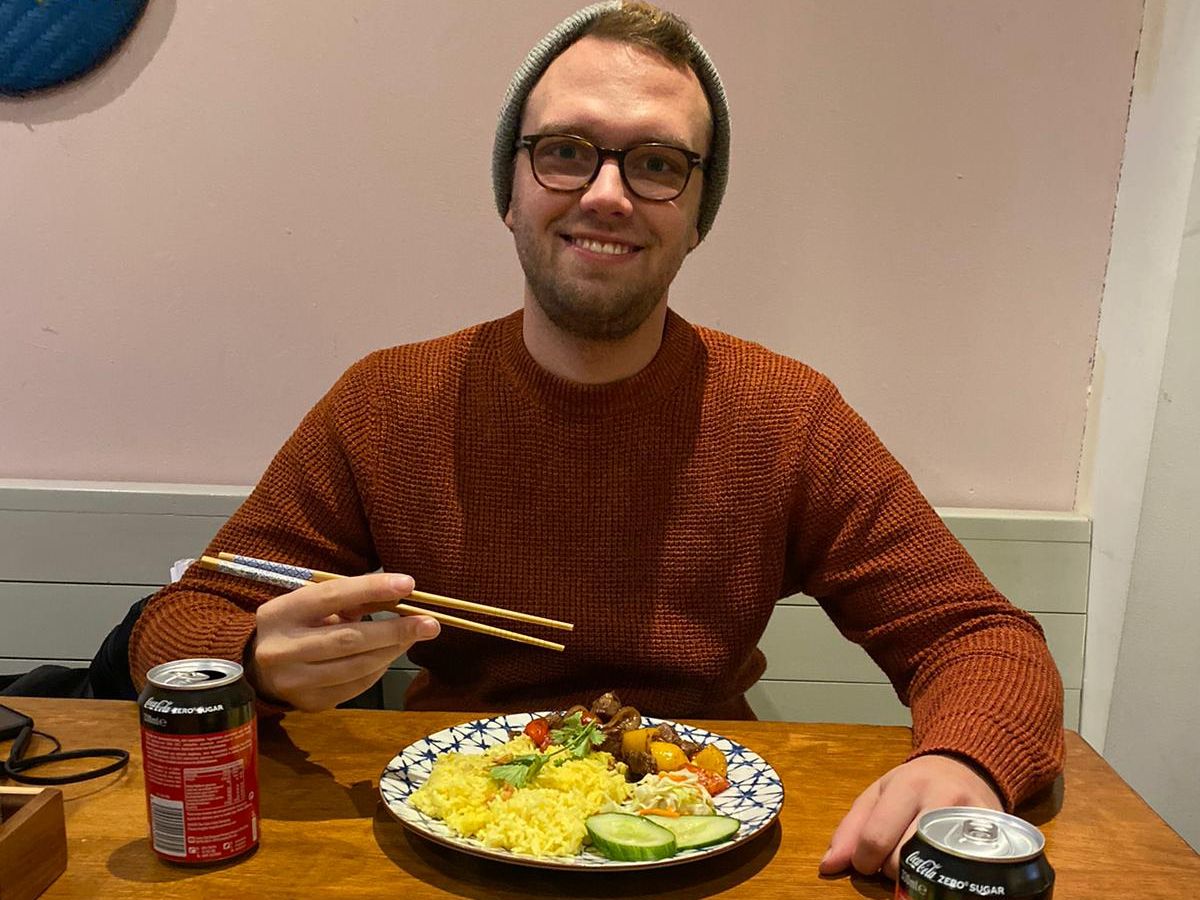 It's wintertime in Groningen! Although the actual winter season officially only starts on the 23rd of December, the temperatures outside are definitely not lying. But cold temperatures outside, usually have a positive side effect, at least for me. I tend to spend much more time indoors, which means I also end up cooking a lot more myself. In this blog, I have tried to list some of the recipes I especially enjoy cooking during the winter months (including vegetarian/vegan options!), when I have a little more time on my hands and I just want to feel comfortable. If you are looking for a few quicker alternatives you should make sure to check out my other blog. Eet smakelijk!
1. Romanian Moussaka
This is a dish that I only recently discovered through my girlfriend, and which is perfect comfort food for cold winter days. I know that there are a lot of different local variations of moussaka, so don't hang me up on this particular recipe. The great thing about this version is, however, that it is super easy to make and often results in so much food that it lasts for several days.
Required cooking skills: beginner (wear a tracksuit for better results)
What you need:
1 kg of potatoes
2 paprika
500 ml tomato sauce
1 big onion
3 cloves of garlic
500 g ground meat
100 g butter
150 ml milk
Salt and Pepper
How to cook:
Bring water to boil and add potatoes. Cook for 20-25 minutes.

Heat butter in a pan. Cook onions, paprika, garlic and ground meat. Once cooked add tomato sauce and leave the sauce to simmer.

Once potatoes are done drain and make a purée. Add milk, salt and butter for extra taste and creaminess.

In a baking dish, layer the mashed potatoes and the sauce in turns until everything is used. Make sure to start and finish with a layer of mashed potatoes.
2. Creamy Finnish Salmon Soup
If I had to choose one meal that I had to eat for the rest of my life, it would be this one. Although you can also perfectly cook this in the summer, there is something about soups that make them especially good in the winter when it is cold outside. However, the best part about this recipe is that it is very easy to make, while also being super healthy! The only ingredient here that is usually on the pricey side is the salmon. In order to save some money on that, I'd recommend you to either go to the market or just buy it frozen.
Required cooking skills: aloittelija (beginner)
What you need:
2 tbsp butter
2 leeks, thinly sliced
500 ml fish stock
1,5 kg of potatoes, cut in pieces
1 bay leaf
½ tsp salt
1 tsp pepper
500 g salmon (fresh or frozen), cut into pieces
250 ml cream (35% fat)
1 Onion
2 Carrots
Fresh dill
Bonus tip: rye bread and a glass of milk on the side
How to cook:
Heat Butter and Sauté Leeks and Onions for 5-6 mins

Add fish stock, as well as potatoes and carrots. Boil. Let it cook for 15 minutes or until vegetables are soft

Add salmon and cream. Simmer for 5-6 minutes. Add seasonings. Done!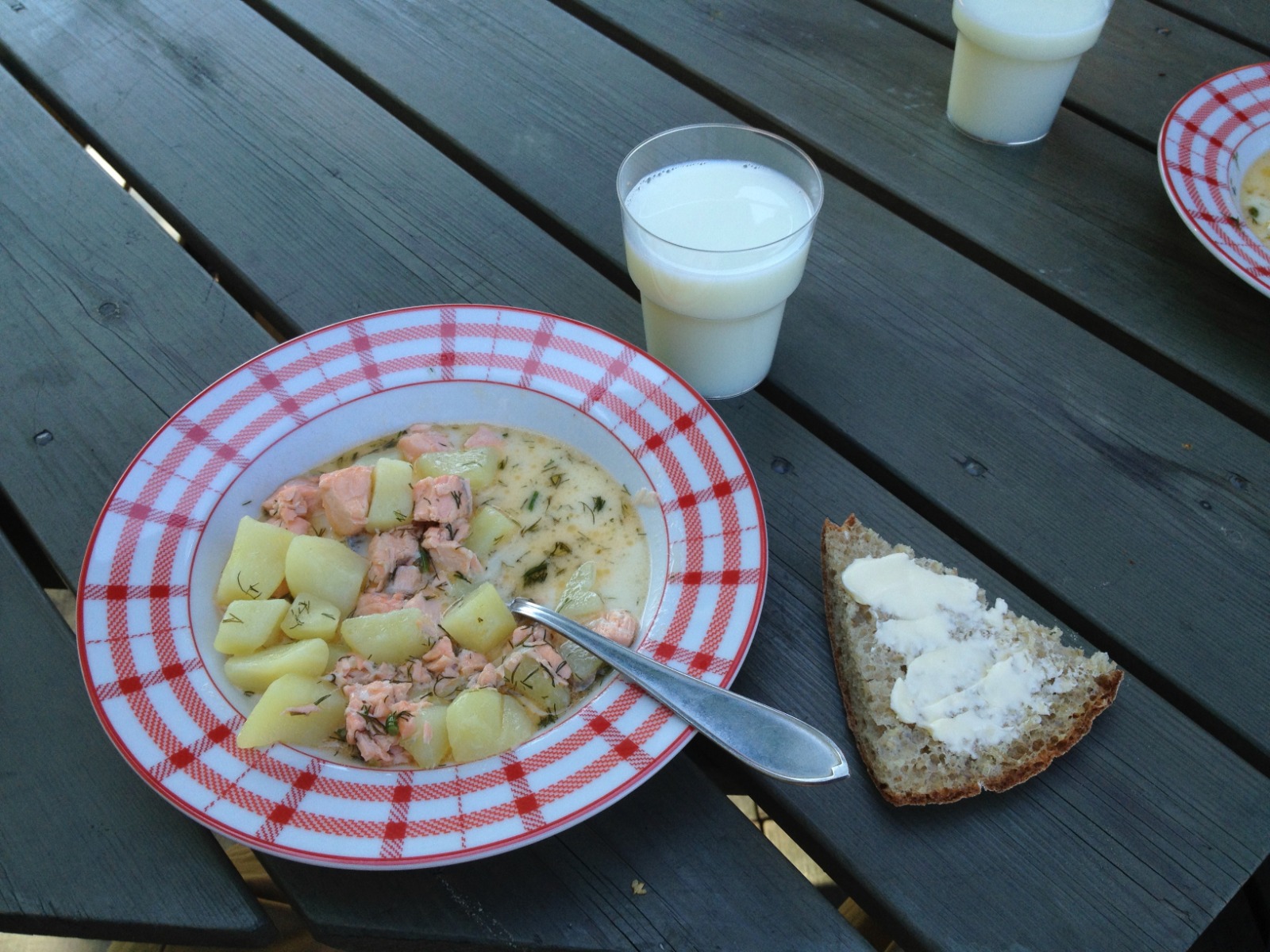 3) Mac N' Cheese (Vegetarian!)
Mac N' Cheese is undoubtedly one of the best comfort foods ever invented. Although pasta seems to be the nutritional basis of most students at uni, this particular version seems to be especially popular with my Anglo-Saxon friends. This recipe is very filling, cheap and easy to make in large quantities. Oh, and its vegetarian as well which makes it a great party food to cook for all of your friends.
Required cooking skills: Can cook pasta
What you need:
1 box of elbow macaroni
100 g butter
200 g 'oude kaas'
200 g 'jonge kaas'
1 pack of cheddar cheese
500 ml milk
Bonus tips: bread crumbs
How to cook:
Boil Macaroni until al dente

In a separate pot heat milk and slowly mix in different cheeses until molten.

Mix everything together, done!

Bonus: Add bread crumbs and bake in the oven until you have a nice crust.
4) Goulash (with a vegan option!)
Goulash is another one of those foods that just really fits into the cold winter months. It's rich in flavour and as it needs some time to cook, it will fill up your kitchen with a mouthwatering smell while it simmers. Once more, it is true that a lot of different local variations exist and I dearly hope that no Hungarian grandma is going to crucify me for this. But after cooking it several times, I have found this great recipe which works out best for me.
Cooking level: patient beginner/intermediate
What you need:
4 onions
5 cloves of garlic
50g butter (leave out for vegan)
250 ml dry red wine or grape juice
400 ml of beef or vegetable broth
2 paprikas
100 g of smoked bacon (leave out for vegan)
750 g beef (or potatoes)
4 sticks of thyme
1 small clove of rosemary
3 tbsp paprika powder
4 tbsp tomato concentrate
2-3 tbsp of flour
How to cook:
First cook bacon and beef. Skip if not applicable.

Heat onions in a pan. Once they are light brown add meat, tomato puéé, salt and pepper and cook for three minutes.

Add broth and wine as well as herbs. Let simmer for 90 minutes. If you prefer to cook the vegan version, add potatoes after 70 minutes and let simmer for 20 minutes.

After 90 minutes, add flour to thicken the sauce if so desired. Cook for another 5-10 minutes. Done.
5) Vegan Tom Kha Gai (Thai Coconut Milk Soup)
I first stumbled across this culinary gem through a Thai friend of mine and though this is definitely not your classic winter dish - there are two reasons why it is especially great to have in the winter. 1) it's the perfect mix of creaminess and spices blended into a soup and 2) it makes you forget about winter and brings you straight so some tropical island in Thailand. Some of the ingredients may be a bit tough to get around, but this is a recipe definitely worth your time.
Required cooking skills: Easy, after checking out an Asian supermarket
What you need:
500 ml of vegetable broth
400 ml of coconut milk
2 stalks of lemongrass, sliced
8 slices of galangal
2 large carrots, chopped
5 white mushrooms
7 kaffir lime leaves, torn
1 red pepper, sliced
1 tsp salt
1 tsp sugar
Cilantro, chilli and lime juice to taste
How to cook
Add vegetable broth, coconut milk, lemongrass and galangal. Slowly heat up until it simmers.

Add all of your vegetables and other herbs, except for the cilantro. Let it simmer for 6-7 minutes before adding salt. Remember to crush the kaffir leaves!

Add sugar, turn heat to very low and heat up for 3 more minutes. Then stir in chopped cilantro.

Add lime juice and discard lemongrass, galangal. Done!

Do you have any recipes you would like to share? Let us know in the comments below!



About the author
Asmo
Hey there! My name is Asmo and I'm a Finnish/German student exploring life in the Netherlands. Besides being into photography and politics, I am currently completing my double master's degree in European law and international law. Oh, and I write blogs as well.
Comments