25 pick-up lines for UG students
| | |
| --- | --- |
| Date: | 06 July 2018 |
| Author: | Ellen |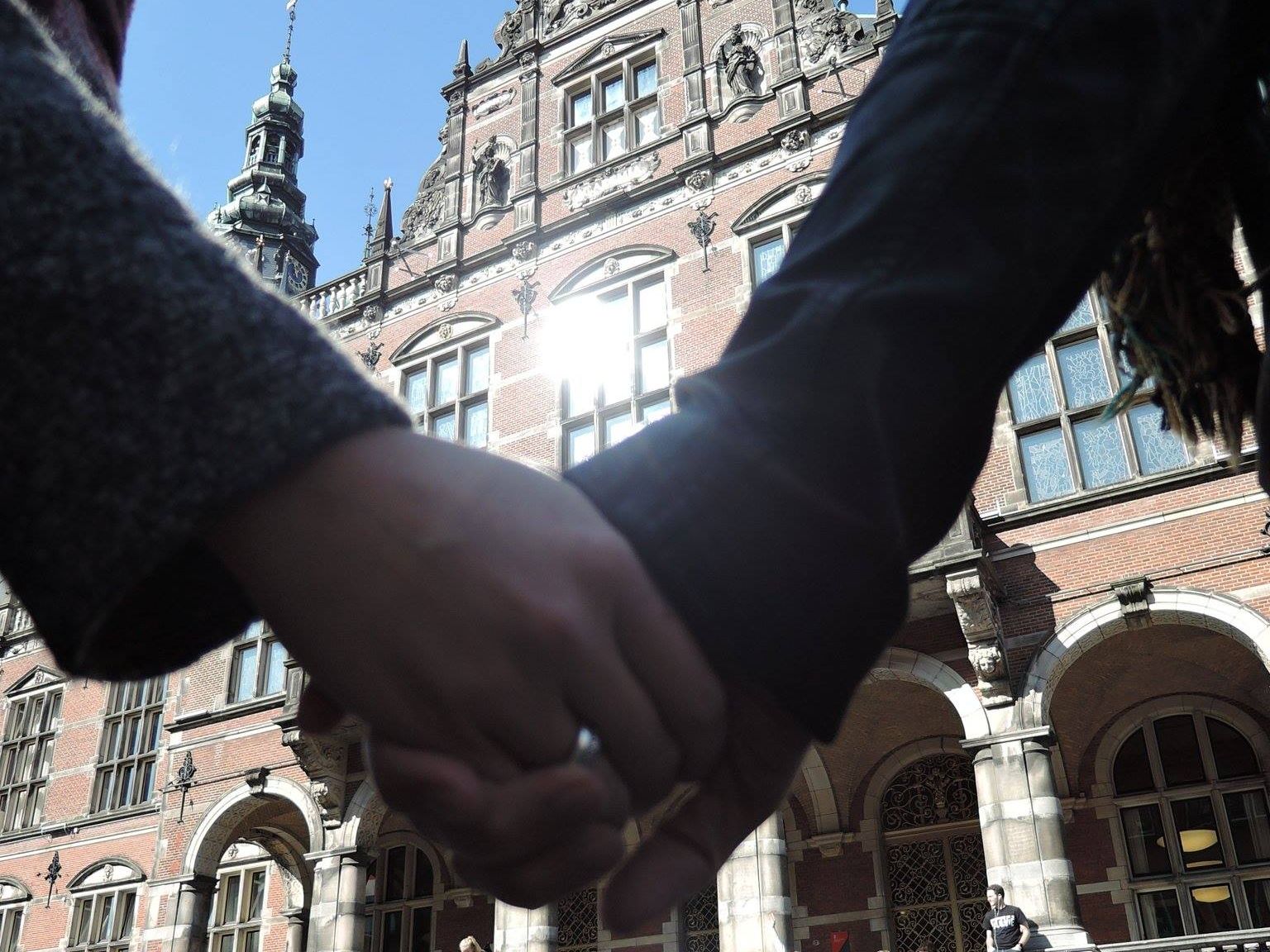 Not having a lot of luck finding "the one"? The UG is here to help. We've come up with some of the best pick up lines for anyone studying at the University of Groningen. Remember to let us know in the comments if any of these helped you score your dream guy/gal.
You make me happier than a cancelled lecture.

Have you been tanning? Because you're as orange as the Aletta Jacobshal.

Are you the Hoornsemeer? Because I'm drowning in your eyes.

Do you live close to the station? Cause Dam-sterdiep.

I would take bus 15 if it would bring me to you.

You are the prettier than the "Drie gezusters."

Are you the Groninger Museum? Cuz I want to learn all about you.

Are you a microwave in the UB? Because I want you in my life.

Are you a tower? Because I want to buy you a Martini.

Want to go the Universiteitsmuseum and learn about each other's bodies?

Do you work at the UMCG? I think I hurt my knee falling for you.

Are you a book at the UB? I'd love to take you out.

Want to watch a movie about my life at the Groninger Forum? Spoiler alert, we end up together.

Are we close to the Eelde airport? Or is that my heart taking off?

I hope one day you'll be the Mama of my Mini.

Are you an assignment deadline? Because I always miss you.

Do you live in the Prinsentuin? Because I think I've found my prince.

Are you Ikea? Cuz I can't help getting lost in you.

You warm my heart better than the UB coffee does.

You remind me of my thesis, endlessly complex and likely to disappoint my parents.

Are you the ACLO Sportscenter? Because you have so much to offer.

Helpman! I dropped my books looking into your eyes.

Can I treat you to some Kibbling on the Vismarkt?

Do you study in the honours college? Cuz I would be honoured to take you out.

Oh, you have a resit? Let's "study" together
You've come to the end of our list, hope you enjoyed it and feel free to use these when the time is right! Have a better one? Let us know in the comments!
About the author
Ellen
Hey! I'm Ellen, and I study Arts, Culture and Media. I am mixed Danish and Chinese, but often get mistaken for anything but either of those. When I'm not writing blogs, you can find me at Noorderplantsoen enjoying the sun (when it comes out) like every other person in Groningen.
Comments