10 reasons Groningen is the best place to study in the NL
| | |
| --- | --- |
| Date: | 03 June 2020 |
| Author: | Danique |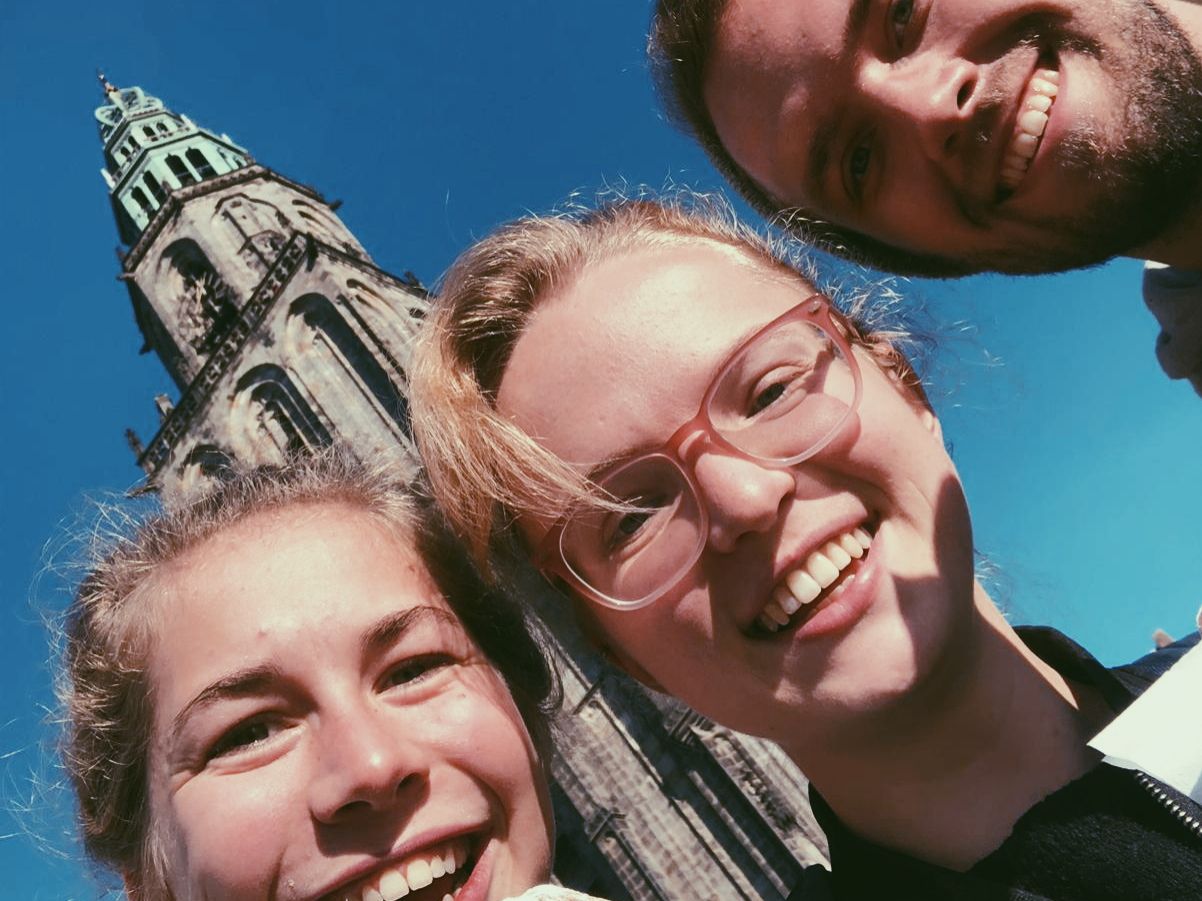 The Netherlands is a small country but has quite a few research universities, a lot of which are top-ranked. However, in my honest opinion, Groningen is the absolute best city to study in the Netherlands. So here are the 10 reasons to choose Groningen.

1) A large amount of English-language degrees
A large majority of the UG bachelor's and master's degree programmes are taught fully in English - so whichever study you have your eye on - you'll be able to study in Groningen without needing any Dutch. In the majority of the university, the spoken language is English, which makes the university very accessible for internationals.
2) The international atmosphere
Groningen is a small city full of students and about 25% of those students are International. This has so many perks - from everyone speaking English around the city to the large range of events for International students. Also, the ESN department in Groningen is the largest in Europe and they host an amazing intro week and events throughout the year.
3) Great education
Groningen is one of the world's leading universities with Europe's top research institutions. Ranked as having the best classic Masters programmes in the Netherlands, you can count on receiving a great education. With professors from all around the world teaching, not only the students are international but the teachers as well.
4) Young vibes
The city is powered by and for students. With the university buildings scattered across the city, the students really dominate Groningen. This means lots of little hip cafes, restaurants, bars, shops and events that are targeted at the large student population. There are countless student-, study- and sports associations to become a member of, allowing for integration beyond the classroom.
5) There is always something to do
Every weekend there are so many activities going on that you're constantly torn between what to do. From concerts to events organised by student associations or movie nights, it's hard to get bored in Groningen. To get a bit of an idea of what's going on in Groningen, read our previous #TheCityIsOurCampus blogs.
6) Geographically well located
While Dutch people might complain that Groningen is 'so far away', looking at it from an international perspective, this isn't true at all. Just a two hour train ride away from other big Dutch cities like Utrecht or Amsterdam, and easily accessible by bus to German cities like Bremen or Hamburg, Groningen is relatively well located. You can bike to airport Eelde to catch a flight to a nearby European destination, or take a direct train to Schiphol to travel anywhere. The Frisian Islands like Schiermonnikoog or Ameland are just an hour away by boat, making a little beach getaway very accessible.
7) A great city to stay fit
The student sports association ACLO gives the option to join over 49 different sports clubs or participate in group classes like Zumba, Pilates or Kickboxing. There are also lots of possibilities to join exercise groups, via Facebook for example, in and around the city, like bootcamp or running groups. Groningen a car-free city, meaning everyone travels by bike from destination A to B. In the long term, this keeps you a lot fitter than taking a bus or train (not to mention, it's a very green transportation option).
8) Groningen is very hip
With frequent concerts in Oosterpoort and festivals like Noorderzon, KEI week and ESNS, Groningen is a melting pot of culture and music. Lots of very known bands and artists like George Ezra, Bastille, Hozier played at ESNS as their first breakthrough event. Vintage clothing markets or cultural events are also frequent here. Groningen was named one of the best places to visit in Europe thanks to the alternative party spots like OOST or Paradigm.
9) Exchange possibilities
Many different programmes allow a semester abroad in your bachelor or masters degree in partnership with organisations like Erasmus+. This allows you to travel and study in a different country and experience different cultures during your student life, together with people from your course while meeting new students. Read about a student's exchange experience to get a better idea of what exchange is like.
10) A safe and green city
The last but not at all least important perk of Groningen is how safe and green it is. Whereas in other big cities you might have to think twice about walking home at night, this barely even crosses a Groningen-student's mind because of the naturally safe environment. The city is also very green. The Noorderplantsoen park is a big favourite for students to go and relax, barbecue or study in the warmer months. There are also lots of other nature areas close by, like the City Park, Paterswoldsemeer or the Hoornsemeer. Being the only (big) city in the north of the Netherlands and having a car-ban in the city centre, the air is almost never smoggy. The occasional North Sea wind keeps the air fresh and clean here!
About the author
Danique
Hey! I'm Danique, a Dutch/American studying International Relations and International Organizations with a mild obsession with coffee, cats, and rowing. If you can't find me, look for the girl (almost always) wearing pink and writing blogs.
Comments