Dispersible radioactive materials - C
Course information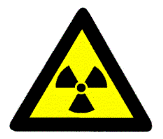 Final objectives
The training meets the final objectives for the Supervisory Radiation Protection Employee in case of applications of dispersible radioactive materials at level C (VRS-C), as meant in Annex 5.2, Section E-2 of the Regulation on Basic Safety Standards Radiation Protection.
Target group
The course provides the required training for Radiation Protection Officer for dispersible radioactive materials, level C (RPO VRS-C) and overlaps to a large extent with the former Level 4B training. The RPO VRS-C supervises applications with an activity of up to 20 Reing. He works under the direct responsibility of a CD who acts as the first point of contact for them among others incidents.
Learning objectives
After successful completion, the RPO VRS-C has the following skills:
He supervises the application for which he is responsible, he enforces the relevant laws and regulations in the field of ionizing radiation, and he gives advice to the employees in consultation with the CD.
He contributes to an adequate handling of an unintended event or incident. In such a situation, he immediately warns the CD and then follows his instructions.
He actively improves his own expertise through further training, and that of others for whom he is responsible by providing information and instructions.
He possesses knowledge, skills, attitudes and competences relating to dispersible radioactive materials.
Important
Since there is not much interest in this course, it can only be followed in parallel with the training for Radiation Protection Expert (RPE). The only difference is the exam. Reading directions are available for the use of the Syllabus and the collection of Simple Exercises.
| | |
| --- | --- |
| Last modified: | 27 January 2021 4.44 p.m. |