Studying abroad
Experience the world!
Do you want to see more of the world? Want to immerse yourself in a different culture? At the University of Groningen, you have the chance to go on exchange to one of the many partner universities of the UG - all over the world! Immerse yourself in economics in Stockholm, experience your American Studies minor in Mexico City or study bioengineering in Singapore!
---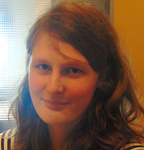 "Hi, I'm Jessica! I spend 5 months in Japan on an extracurricular exchange. Although it was tough at times, it was an experience I don't regret. I had unique experiences, such as participating in a Japanese dance festival, something I would never have experienced here. I also loved the unique food such as Japanese curry, omurice and onigiris. Even rice on its own was delicious. I would love to return to Japan one day!"
Jessica Dorenbos Bsc, Business Administration student, 2017
---
Spending a semester abroad is a great way to broaden your perspective, not only academically, but also personally. You'll have the opportunity to discover new cultures, to travel to the one place you've always wanted to see and to meet new people from all over the world. In addition, studying abroad enhances your chance of finding your dream job after you graduate: Experience shows that potential employers value, and increasingly require, international experience of graduates.
The UG encourages its students to study abroad for a semester, and most programmes will offer you the possibility to do so. An exchange is usually part of your minor within your regular study programme at the UG. This means that during your exchange, you will stay registered at the UG and you will pay the UG tuition fees, not the fees of the host university. There are also scholarships available for exchange students, to ensure that every student has the chance to go abroad. If you don't want to spend an entire semester abroad, or if you have no room in your program for a lengthy exchange, you can still participate in a Summer School. Usually taking a week, summer schools take you on a short research excursion to other parts of the Netherlands and the world.
Language proficiency
Most partner universities of the UG offer English-taught programmes, but in some cases, courses in other languages are also available. To ensure you will be able to participate in your courses abroad, you will need a certificate showing proof of proficiency for the relevant language. There are different kinds of language certificates, and not all universities accept the same certificates.
You can take a language test at the language centre of the UG. If you do, you will get a CEFR (Central European Reference Framework) certificate indicating your level of proficiency. A CEFR certificate is accepted at all European universities and most universities outside Europe. It is, however, possible that if you wish to study outside of Europe, that you'll need a different certificate: TOEFL or IELTS. You can not take TOEFL or IELTS tests in Groningen, so if you wish to study at a university that requires you to take a TOEFL or IELTS test you will need to travel to other cities in the Netherlands to take the test.
| | |
| --- | --- |
| Last modified: | 18 March 2019 09.07 a.m. |