GUF 130 years
As part of its 26th lustrum, the Groningen University Fund (GUF) organized a symposium entitled 'Academic Freedom: ideal or illusion?' that was held on
1 November 2023.
This topic appealed to many, as academic freedom is generally considered to be an important condition for high-quality academic practice.
Over 250 people had registered for the symposium, so the Offerhauszaal of the Academy Building was packed that afternoon.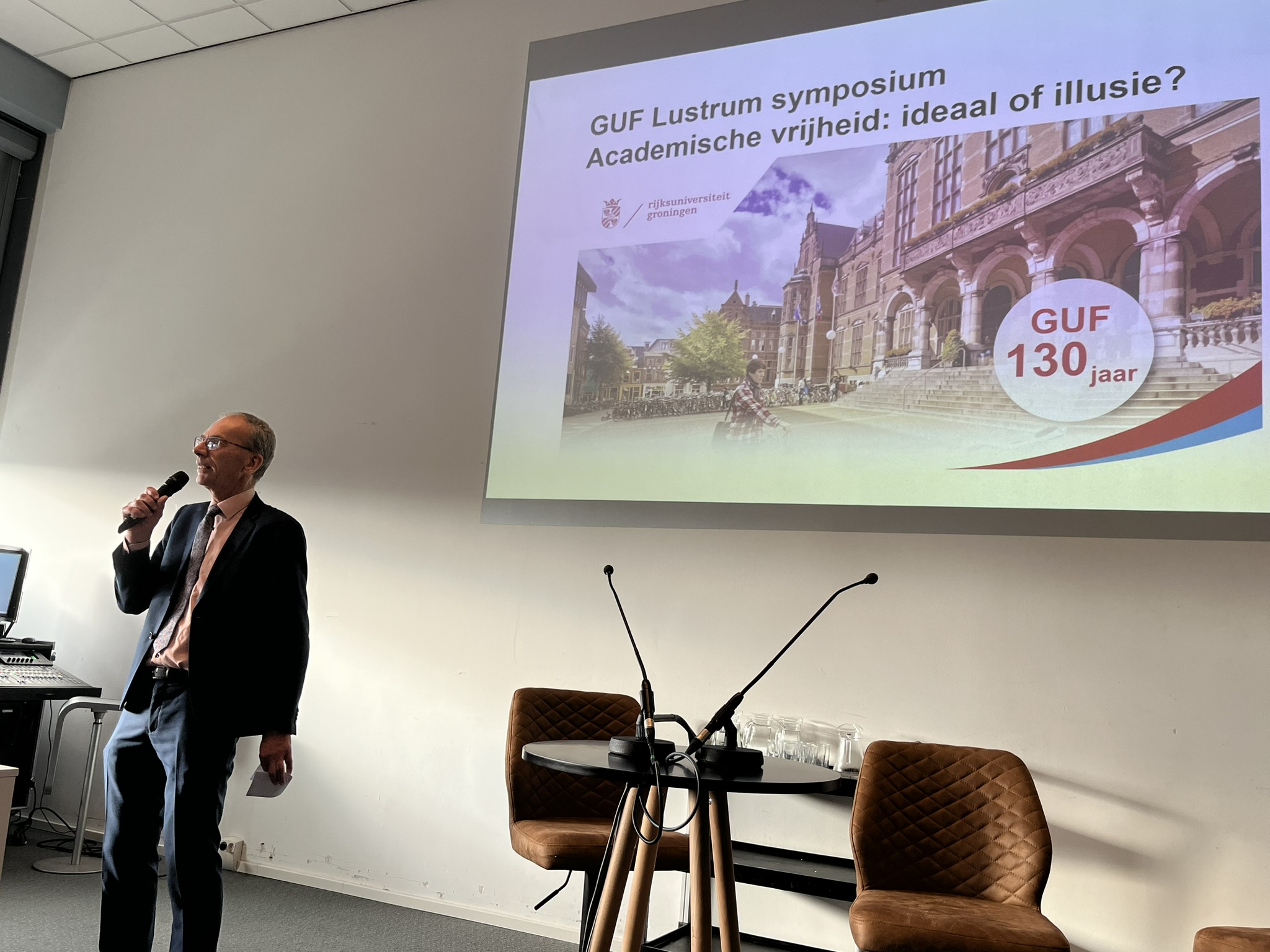 After inspiring introductory speeches by Prof. Marie-José van Tol, Professor of Cognitive Neuropsychiatry and President of the Young Academy (KNAW),
Prof. Antoon de Baets, Emeritus Professor of History, Ethics and Human Rights, and Prof. Janka Stoker, Professor of Leadership and Organizational Change, there was a good debate led by by philosopher Hans Harbers on Academic Freedom.

The topic was debated by and between the introductory speakers – excluding Prof. Stoker, who had to leave early – a panel of other experts, consisting of
Prof. Erik Frijlink, Professor of Pharmaceutical Technology and Biopharmacy,
Prof. Jouke de Vries, President of the Board of the University of Groningen, Carmen van Bruggen, PhD researcher at the Faculty of Spatial Sciences and co-author of a book on Academic Freedom, Wally van der Laan, student assessor at the Faculty of Philosophy, and the audience.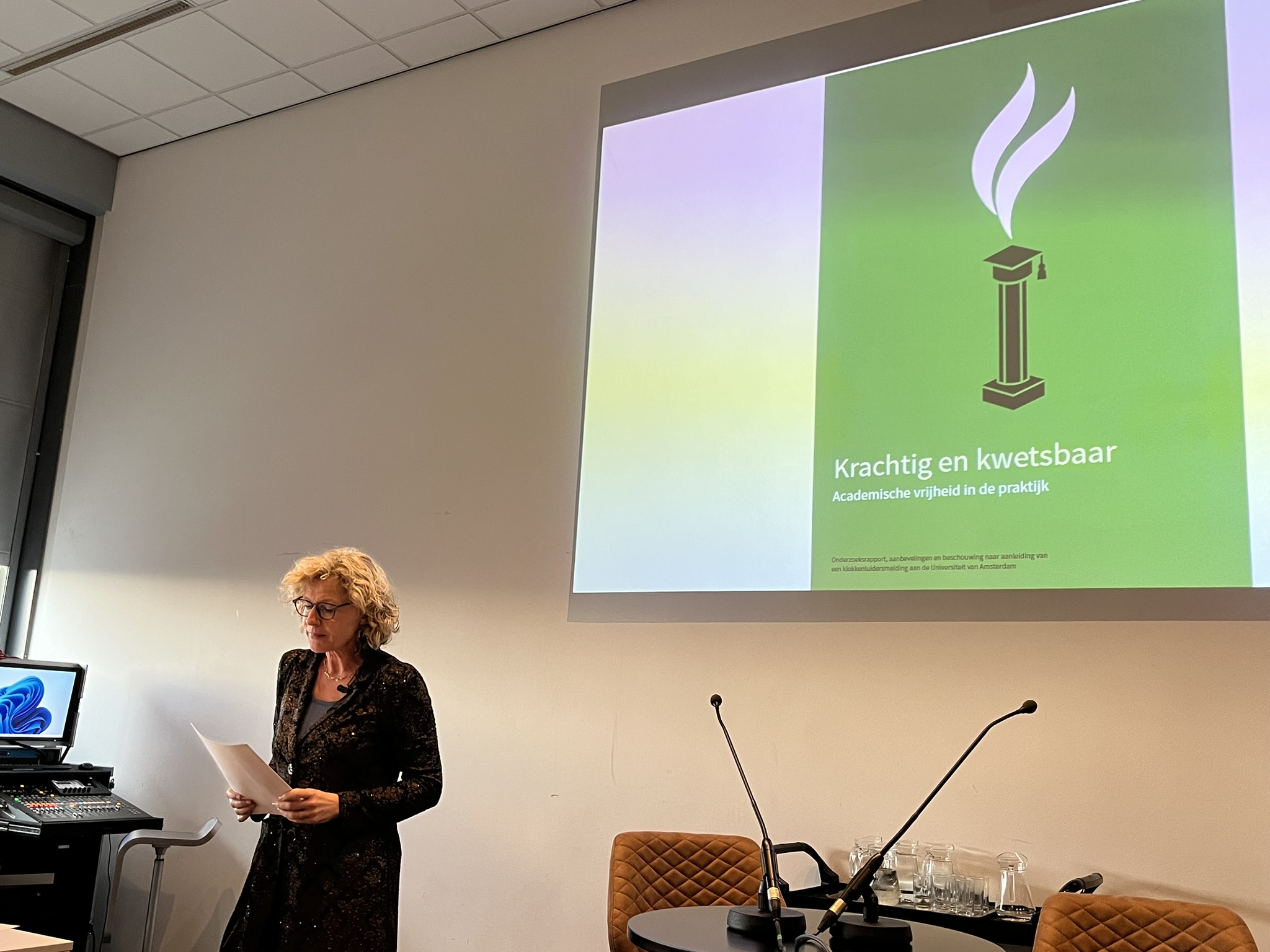 The University should be a haven for scientifically-sound opinions as well as for discussions and further research on them. This cannot be taken for granted and is not optional. Academic researchers and students should constantly try to find a balance between academic freedom on the one hand and their responsibility towards society on the other.
During the symposium, many questions were discussed, such as 'What does academic freedom entail?', 'What are the limits of academic freedom and who is safeguarding those?', 'How does the freedom of academics relate to developments in society?', 'How does one guarantee academic freedom when dealing with public and private commissioners of scientific research?', 'How do academia handle politically-controversial matters, or how do they handle research in countries where academic freedom is infringed upon?'.

Although the introductory speakers elaborated on these questions and although the debates on them became very concrete at certain points, Academic Freedom, as the moderator rightly noted, remains a topic that one can hardly ever finish discussing.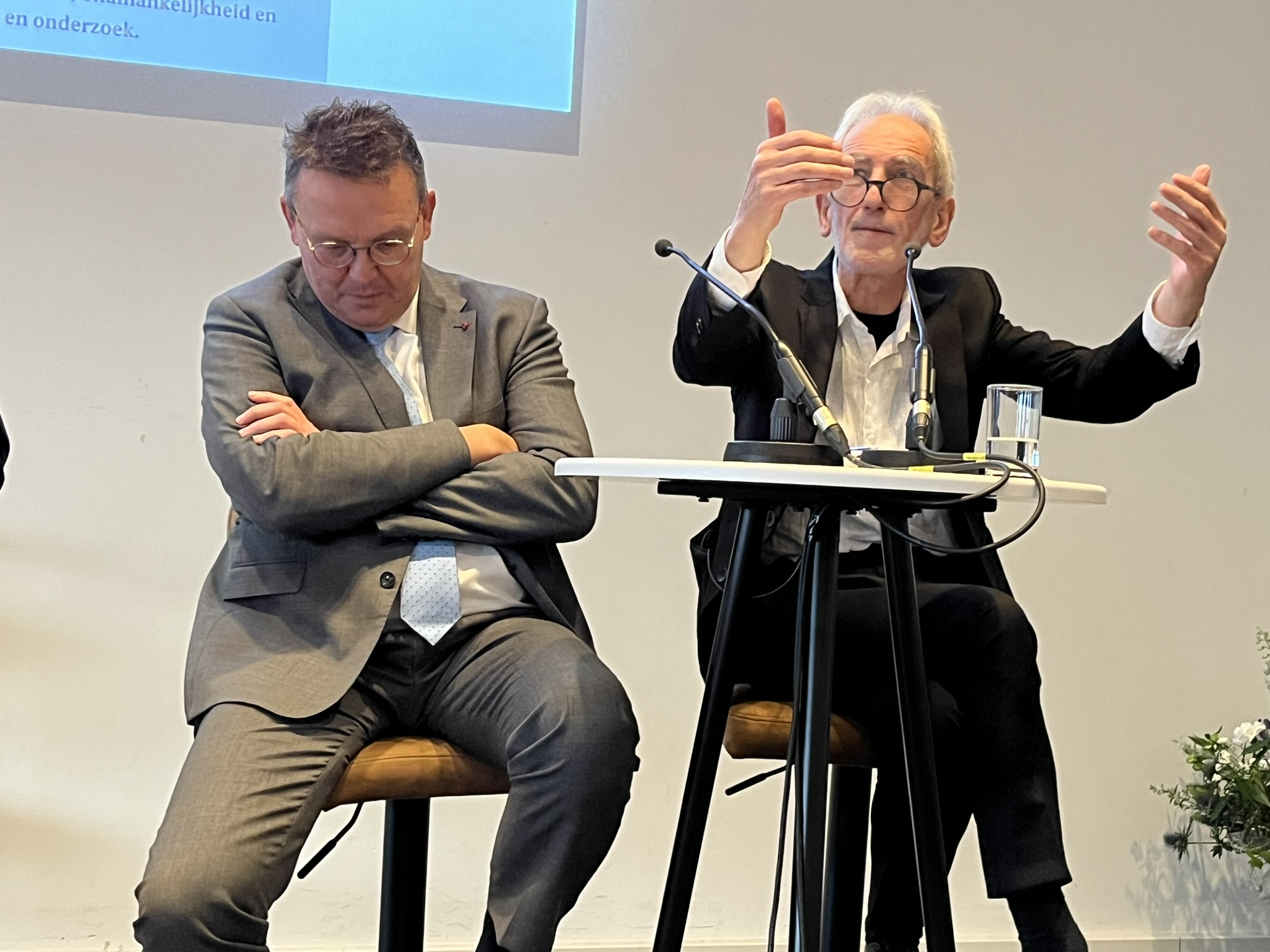 Afterwards, the Groningen University Fund offered everyone something to eat and drink not just to celebrate the anniversary of the Groningen University Fund, but also to allow people to further delve into the topic of Academic Freedom in a more informal atmosphere. All in all, we look back on 'Academic Freedom: ideal or illusion?' as an inspiring and delightful symposium.
On behalf of the Board of the Groningen University Fund,
Prof. dr. Lou de Leij, chair
| | |
| --- | --- |
| Last modified: | 24 November 2023 10.03 a.m. |