YAN CoachCafé 2023
| | |
| --- | --- |
| When: | We 18-01-2023 19:30 - 22:00 |
| Where: | Van Swinderen Huys, Groningen |
For all the young alumni of the UG who need fresh eyes on their career path the UG Young Alumni Network (YAN) organises a CoachCafé.
Why join?
Be inspired for your future career.

Get a more focused viewpoint on your possibilities.

Take concrete steps towards your dream.

Last but not least! Expand your network with professionals and fellow alumni.
Reserve your spot now—space is limited!
How?
During an informal evening you will talk to coaches and fellow recent graduates about career choices. Think about topics like: career development, entrepreneurship, life/work balance, personal branding, job applications, leadership and interviewing. These conversations will challenge you to take the next steps in your career.
Choose your coach
After registration you have to choose two coaches you would like to connect with based on topics like: career development, entrepreneurship or life/work balance. The participating coaches are presented below.
Meet the participating coaches
Cathalijne Elings
I get energy from people, brain teasers and results. My communication style is open, clear and direct. Both in coaching and in supervision, my working method is characterized by humor, customer focus, independence and sensitivity. In addition, I am practical, a challenger, inventive, a sounding board, supporter and devil's advocate.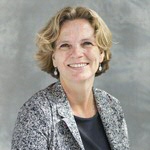 Esther Haag
As a career coach and placement coordinator for all students at the Faculty of Arts in Groningen I connect and bring people together. Every day I learn from students, colleagues and contacts and I love my work for that. My goal is to help young people to find their drives, to discover their talents and to live their dreams. The stories that our alumni and placement hosts share help me to inspire the students.
Anjo van der Wal
Anjo has been working as an independent consultant, trainer and coach for 23 years. She has many years of experience as a manager, communication teacher, communication trainer and (organizational) consultant in various sectors of profit and non-profit. She provides professionals with tools and insights to observe from a systemic perspective and to make interventions in their work.
Marit van Mil
Marit clarifies, sharpens things up and brings new insights. She is an analytical and creative organization and change expert. Alumna of the University of Groningen (communication and information science) and professional in developing and coaching knowledge-intensive organizations. What can I contribute to your development question? See you soon at the CoachCafé!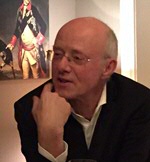 John Wiering
CEO JohnWieringCommunicatie, Trainer in oral and written communication skills. I studied Dutch Language and Literature at the University of Groningen. I have been training lawyers in efficient and effective writing for over 20 years. In addition, I have spent the last twelve years in the service of medical specialists, whom I train and coach on the aspects of difficult conversations and personal effectiveness. I also supervise medical specialists and researchers in intervision groups.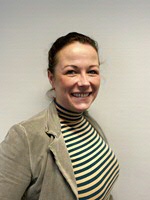 Sanne-meike Mook
Trainer/Career Consultant at University of Groningen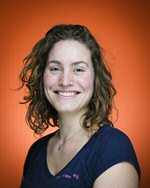 Karin van der Meer
I believe in sport, traveling and learning languages to improve self-development. Especially sports have helped me a lot in my younger years and I'm very sure it can help others to find their own answers. With my own experiences and beliefs I will help others to form and live their own dream.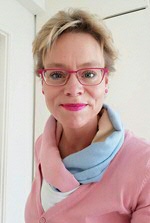 Judith Muntinga
Go back to what you enjoyed when you were young. What do you love to do? What are your values? What makes your heart jump? Do you want to learn and grow or do you want to know .. ? There is no wrong choice. Do you allow yourself to 'make mistakes' and learn?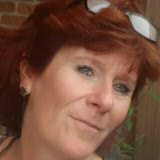 Gerda Holkema
I'm a occupational and organizational psychologist with experience in all areas of HRM and HRD. That makes me a good sparring partner for people and organizations in development. And we develop continuously.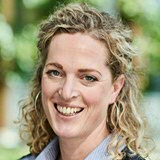 Susan Noordhuis
Preparing well for the (first) steps you take towards and on the labor market is an art! Gaining insight into what you want based on your qualities, interests and values ​​are of essential importance. I am happy to help you to gain insight into what is important to you in your career, what inspires you, what makes you run faster and what gives you positive energy every day. With my infectious enthusiasm, optimism and a healthy dose of humor I hope to send you on your way with new insights.
Qing Gong
As an international who found her feet in the Netherlands, I understand very well how challenging it can be when it comes to career development. As a coach, I hope to provide you with some new perspectives and practical toolkit to help you navigate your ambitions.
Speciality: networking & communication skills
Anita Wagner
Trainer and coach. My research focusses on speech perception, in particular on the automatic and controlled processes that enable speech comprehension in optimal (e.g., native listening) and atypical conditions (e.g., hearing impairment, CI, non-native communications).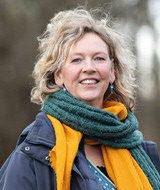 Hilde Landstra
I combine two functions that reinforce each other: teacher HRM and independent coach.
HRM: professional communication, career development and inclusive HRM, reintegration, sustainable employability, personal leadership, career coaching.
Coaching: healthy and unhealthy stress, resilience and energy, job satisfaction, absenteeism prevention, meaning, self-confidence, assertiveness, non-violent communication, qualities and talents, career self-management, attention management.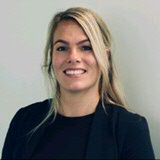 Robby de Haan
I'm a trainer and career consult at the Careers Service of the UG. My themes are: Life/work balance, Job application, The perfect job, Talent and core qualities develpment

Salome Scholtens
I'm a teacher and trainer on personal and professional development at the University of Groningen. My years of experience in (programme) management made me convinced of the utmost importance of good collaboration skills and the ability to take a systemic perspective on projects, team and organisations for successful and pleasant collaborations, inside and outside the academic setting. I conduct research to strengthen the educational activities aimed at improving students' personal and professional development with special focus on the systemic perspective and the systemic constellation method.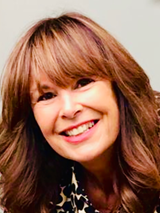 Linda van den Bovenkamp
As a life and vitality coach I support you in investigating the question: Who am I really? If you know yourself, you can make choices that really suit you. When thinking, feeling and doing form one line, you feel capable, energetic and you feel like doing things. With my genuine interest in you, life experience and coaching skills I coach you from where you are to where you want to be. I teach you to become aware of which knob you have to turn to let the energy flow (again).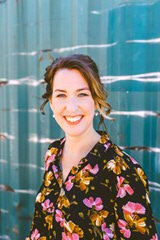 Kim Olthof
I coach Young Professionals with career and Development questions. I believe that you experience happiness when you find meaning and grow personally. GroeiGeluk! Fun work and a job that really suits you are a path to that happiness. As an enthusiastic and inspiring career coach, I would love to help you experience more GroeiGeluk. To trust your feelings and to gain new insights so that you can make choices with confidence. I will ask you stimulating questions and help you not only to create your dream job, but also to get to know yourself better. Because that will help you all your life!