To take or not to take a board year? That is the question
| | |
| --- | --- |
| Date: | 26 April 2022 |
| Author: | Konstantina Christogianni |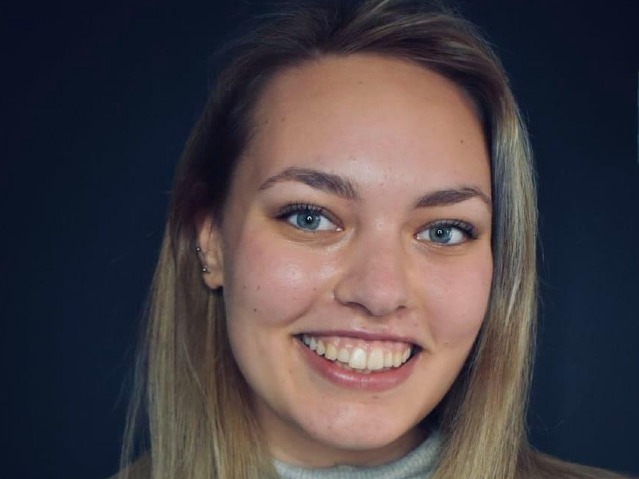 Hey there! I'm Konstantina. A Greek student who did her bachelor in Groningen from 2018 to 2021 in International and European Law. I loved my experience studying in Groningen and I'm here to help you do the same! Enjoying my experience in Groningen was not merely tied to academics but being part of the board of a student association as it enabled me to engage with the city and its people in a more meaningful way.
During the second year of my bachelor studies in Groningen, I decided to become part of the board of Amnesty International Student Group Groningen. Joining the board of Amnesty was a fundamental aspect of my Groningen experience. In this post, I would like to argue that doing a board year is an excellent opportunity to advance your student experience in Groningen.
Here is a bit on my specific experience to help contextualise my bias for joining associations. I chose to apply to be on the board of Amnesty because I was part of the refugee committee in my first year and had an overall positive experience. Being in that committee in my first year was pivotal as it allowed me to create a network with peers who are also passionate about human rights. We designed events and managed to make an impact. In my board year, I was the communications officer. To visualise what my tasks were, you can imagine a lot of talking, planning and writing. Compared to the previous year, I was involved more in bureaucratic tasks rather than exciting events and projects. Nevertheless, I felt a sense of belonging within the organisation and a sense of community with its members. An aspect I especially enjoyed, apart from engagement with the students, was the interactions with professionals and associations in Groningen as it allowed me to better get to know the city.
After expanding a bit on my own experience, I would like to illustrate to you why joining a board is a good addition to your studies. Initially, being part of the board of an association related to your field of study can aid you in convincing your future employer or admissions counsellor that you have the necessary practical experience complementing your rather theoretical knowledge. Additionally, being part of the board implies an overseeing leadership role which will most likely equip you with leadership skills you will employ for the rest of your life. I can almost guarantee that issues such as lack of motivation or failure to meet deadlines will require you to advance your leadership qualities and rise to the occasion. Lastly, having such a position will place you within a larger network of other groups within Groningen or even the Netherlands giving you the chance to create meaningful, long-lasting connections.
If I have convinced you by now that joining a board is the right decision for you, you may be rightfully wondering 'which association should I join' or 'when is the right time'; for which I have the answers. I would suggest spending your first year in Groningen being part of, attending events, doing committee work for any association that sparks your interest. Those ways to engage with associations can help you understand the goals, objectives and atmosphere of each association without tying yourself to a year-long commitment. Thus, my recommendation would be to start applying for board positions, one year after your arrival to Groningen.
At this point, I would like to put some limits to my biased portrayal of board years and say that it may not be something for everyone. Even if I tried to convince you that board years are an excellent option within your studies, there are a few reasons why that may not be the case for everyone. If you find yourself without a lot of extra time, it is perfectly fine to avoid committing to a board year and avoid a potential burnout. Additionally, if you have not found an association with which you feel excited to be a part of, I would not recommend being part of a board as you will likely not enjoy it. Lastly, if you are more thrilled by the practical and direct possibility to make an impact, I would recommend joining a committee instead as it is easier to make a change. Being part of the board allows you to have a more indirect role in building a community and organising change from behind the scenes.
So here is my experience and take on board years, I encourage you to find out what works for you. If you have any questions, feel free to reach out to me via my personal page. Good luck with making the best of your time in Groningen!
About the author
Konstantina Christogianni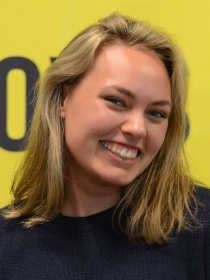 My name is Konstantina and I was born in Greece. I grew up there until the age of 16 where I decided to finish my last two years of secondary education in China. I moved to Groningen in 2018. At the University of Groningen, I am studying International and European Law and throughout my studies I have tried to enrich my experience by participating in different committees and organisations. Throughout my time, I was part of two committees in the Nexus Study Association and Amnesty International Student Group Groningen, where I was later on the board. Since March 2020, I have moved back to Greece where I was volunteering at a local NGO and am now finishing the last semester of my studies. After graduation, I am looking to continue studying law and pursue an LLM degree.
Feel free to reach out to me if you have any questions about making the most out of your studies in Groningen or need any advice. I would love to help!