Kalverboer, Prof. Margrite Kalverboer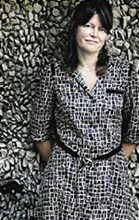 Expertise

Youth care, underage asylum seekers, children's rights
Curriculum Vitae

Margrite Kalverboer is a Professor of Child, Pedagogy and Migration Law. She studied law and clinical child and adolescent studies at the University of Groningen. In 1996 she gained a PhD with research on the way that educational and care problems are reported to the Child Care and Protection Board Northern Division. From 1996 to 2002 she was a behavioural scientist and head of Care at the Het Poortje young offenders' institution in Groningen. After that she became university reader in the Youth Care section of the department of Special Needs Education and Child Care of the University of Groningen.

As a lawyer and special needs expert, Kalverboer is trying to expand the understanding between those two worlds. Her research concentrates, inter alia, on the explanation and implementation of the provisions of the Convention on the Rights of the Child from a pedagogical perspective, in order to clarify the legal procedures that can be faced by children in the Netherlands and abroad. She is project leader of the research project 'Belang van het kind in het Vreemdelingenrecht en -beleid' [Interests of the Child in Immigration Law and Policy]. According to Kalverboer, the rights of the child have been pushed to one side in the controversial case of the young asylum seeker Mauro. Kalverboer agrees with the opinion of former children's ombudsman Dullaert, who recently warned about the deteriorating situation refugee children find themselves in in The Netherlands.
Kalverboer has been appointed as the new Dutch Child Ombudsman in April 2016.
Video

Previously in the news
Contact and further information

| | |
| --- | --- |
| Last modified: | 05 September 2018 2.08 p.m. |